Looking one year ahead, Tory Burch has released pics from next year's resort collection along with the following statement about the inspiration behind the laid back looks:
"A recent trip to the Amalfi Coast inspired our Resort 2013 collection — soft whites and seafoam green with shades of pink, purple and blue. We did traditionally rich fabrics in casual, effortless ways: a striped knit with a pair of brocade clam diggers in pale gold and green, a ladylike day dress in a seahorse print or geometric, or a swimsuit with bustier detail. Our jewelry and accessories are laidback, too, from brocade brogues and straw bucket bags with paillettes to shell-and-crochet pendants and glitter walking sandals." — Tory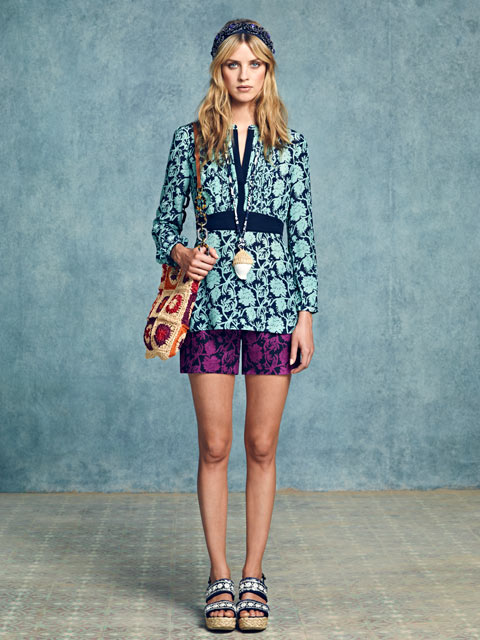 A full gallery of next year's looks can be seen after the jump.
Fashion Preview: Tory Burch's 2013 Resort Collection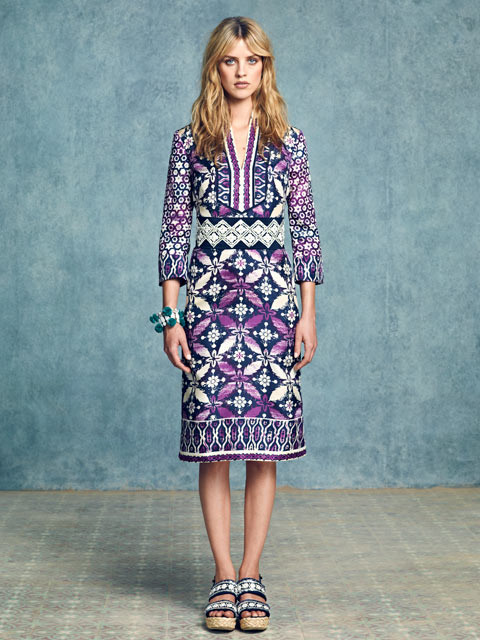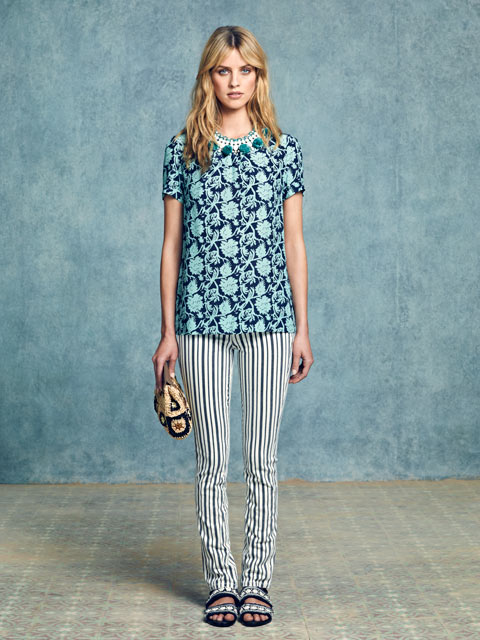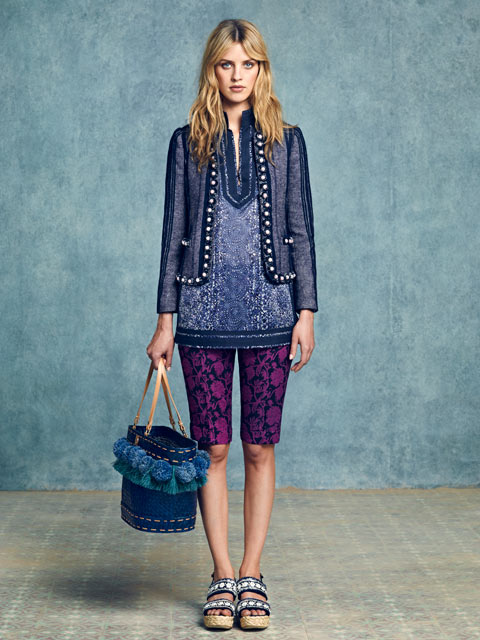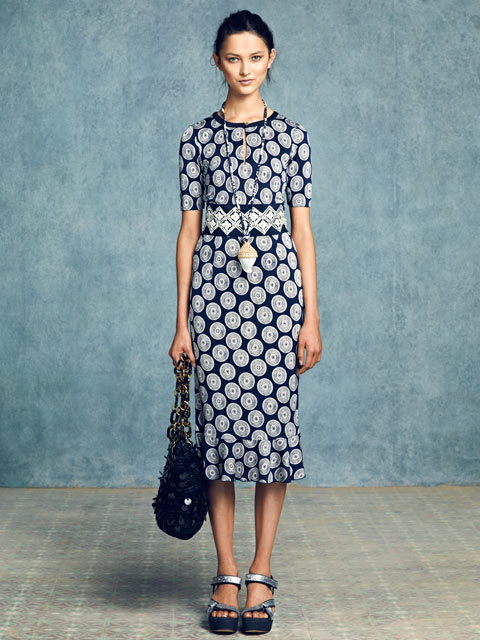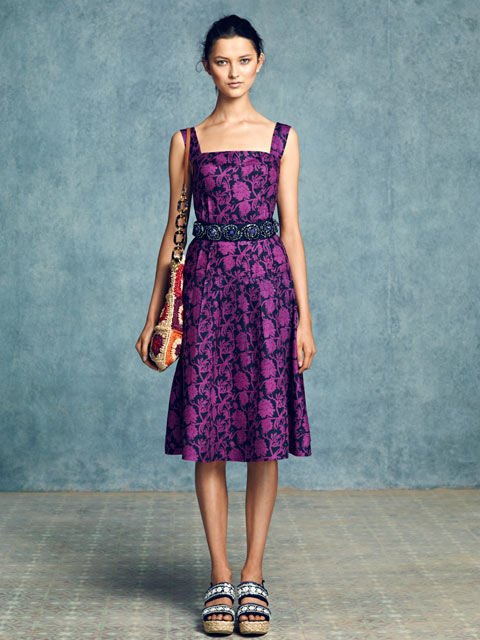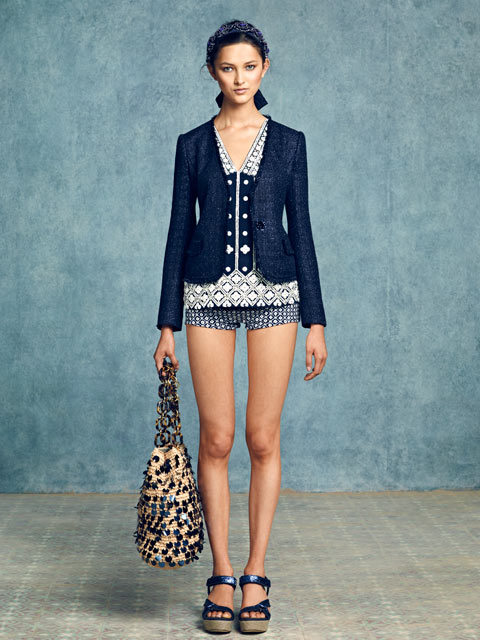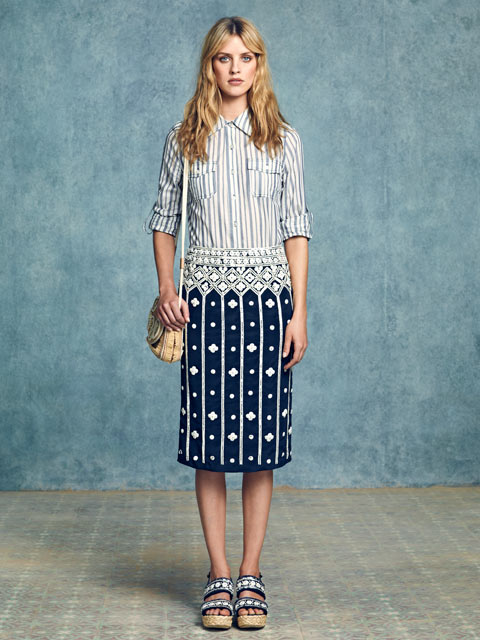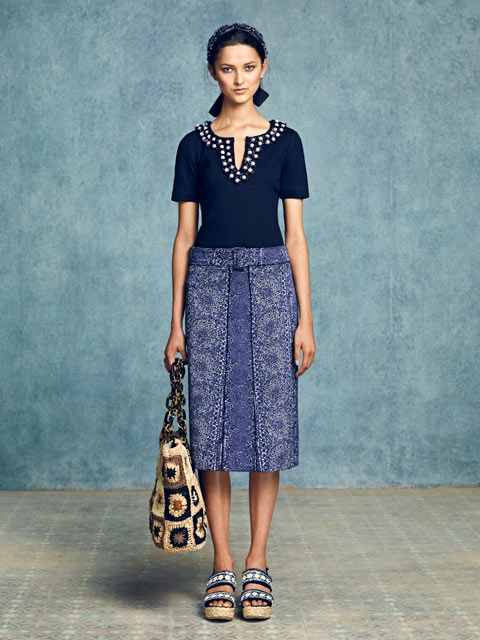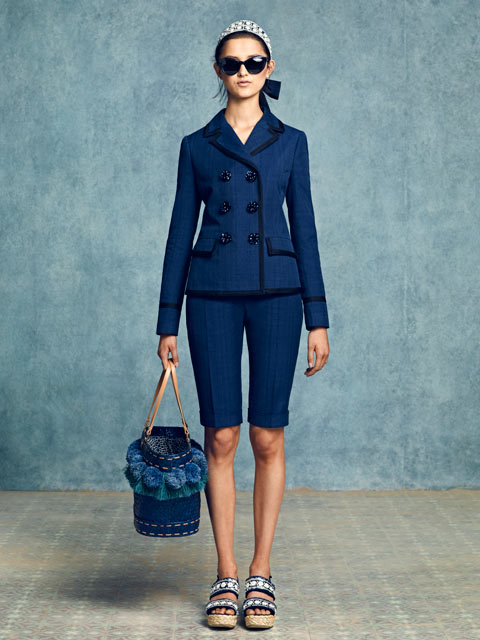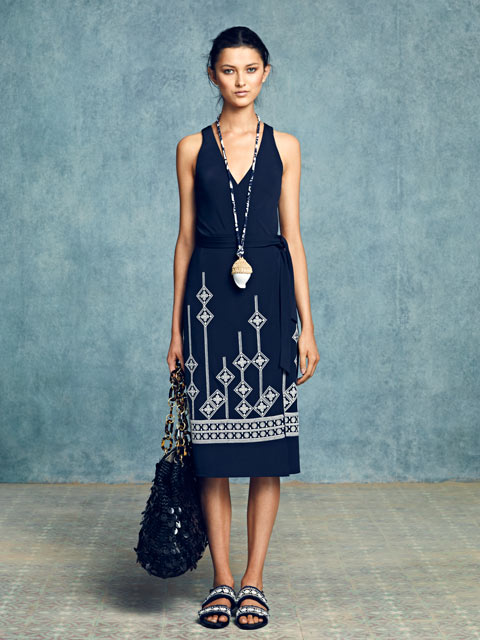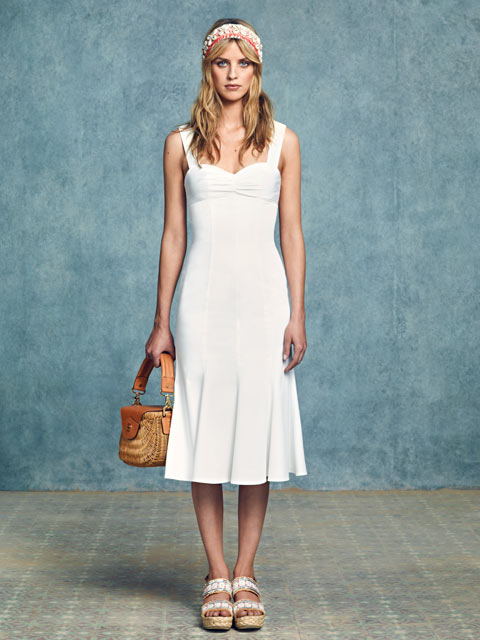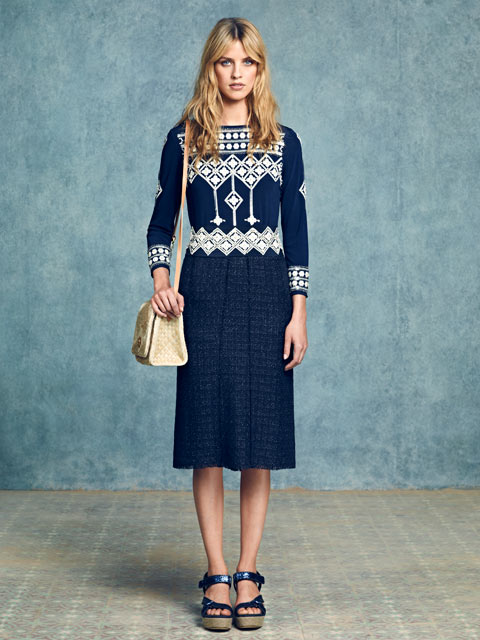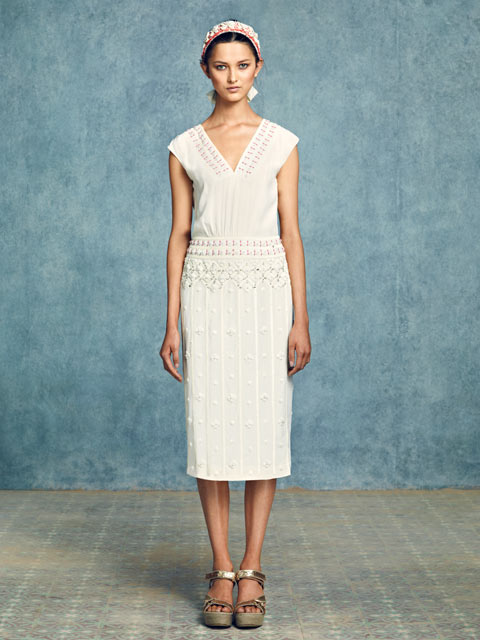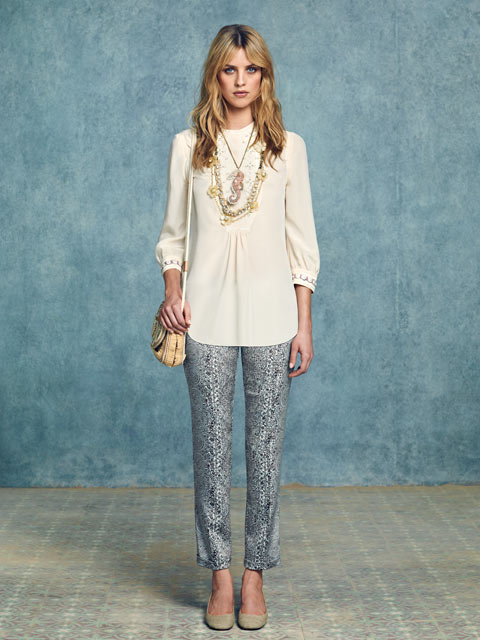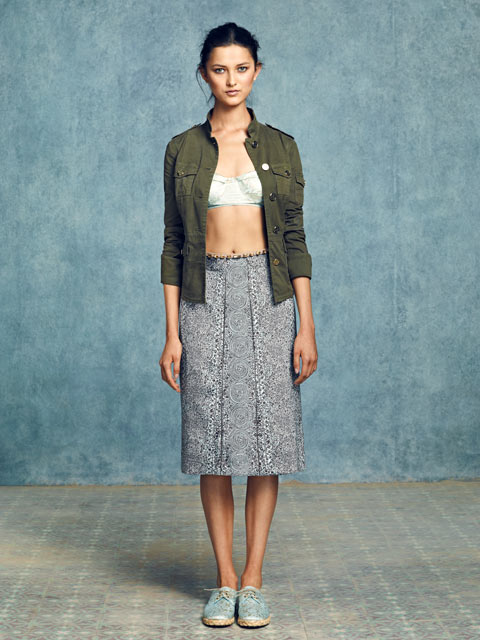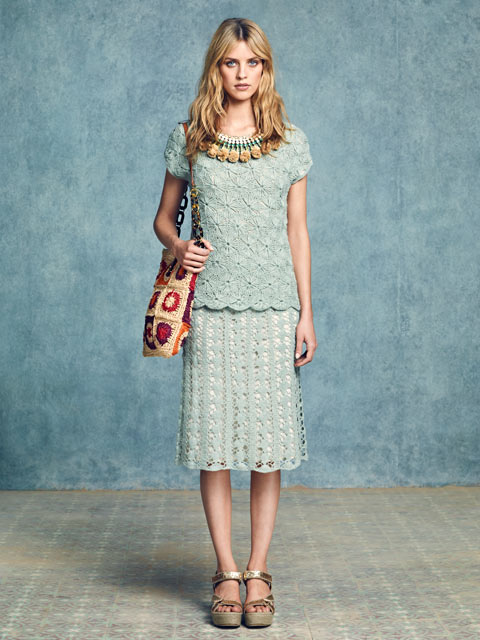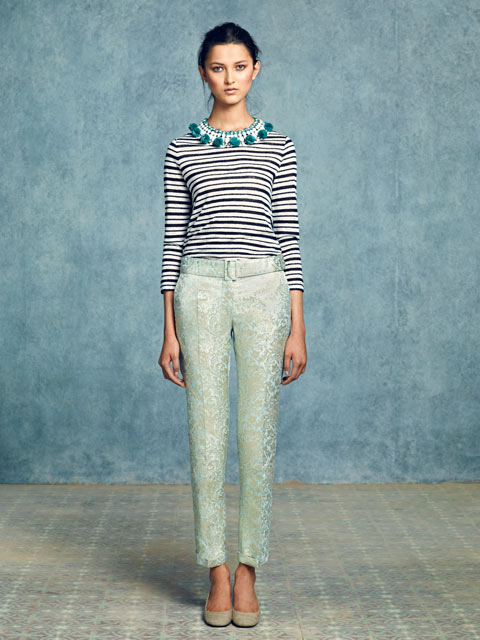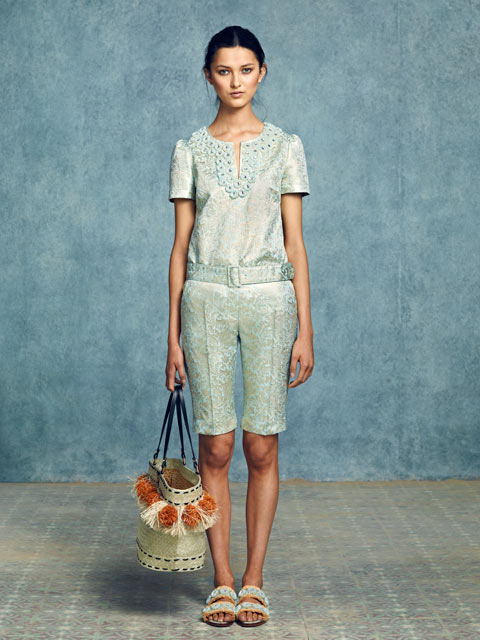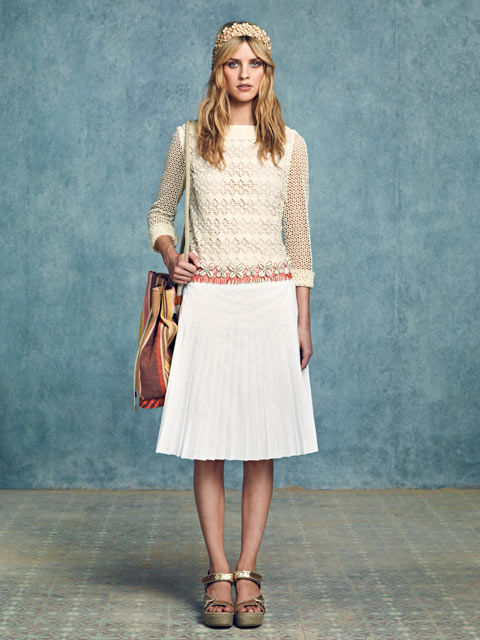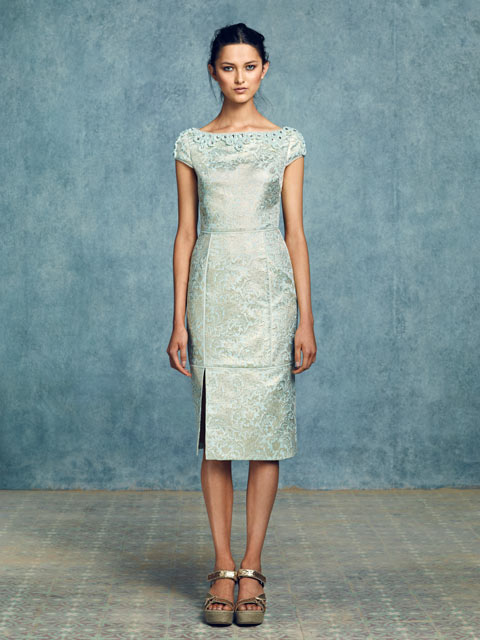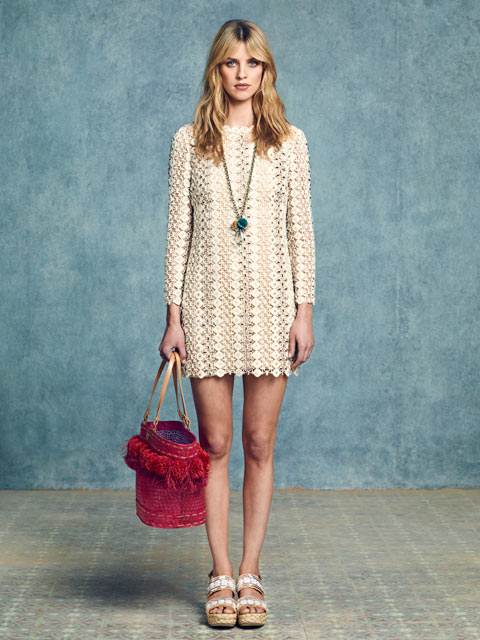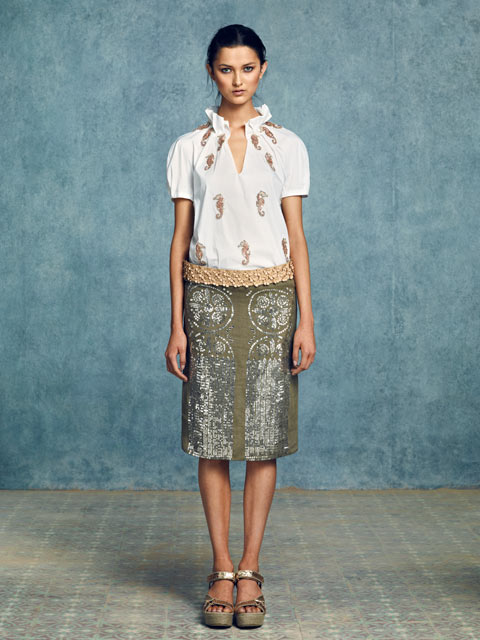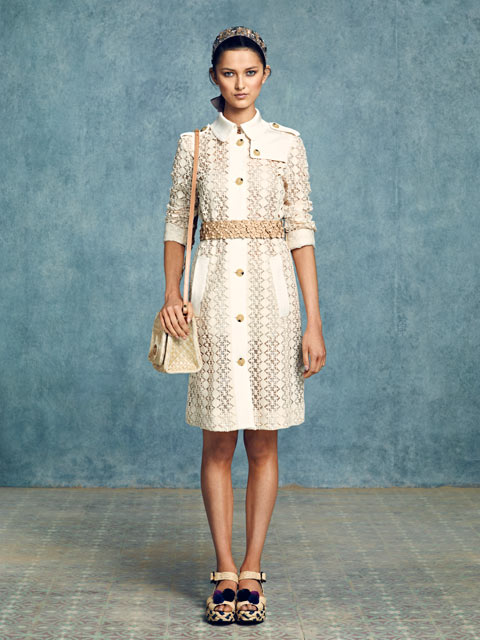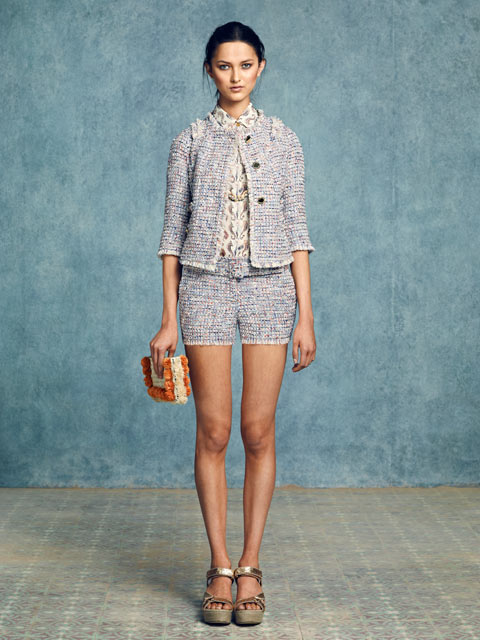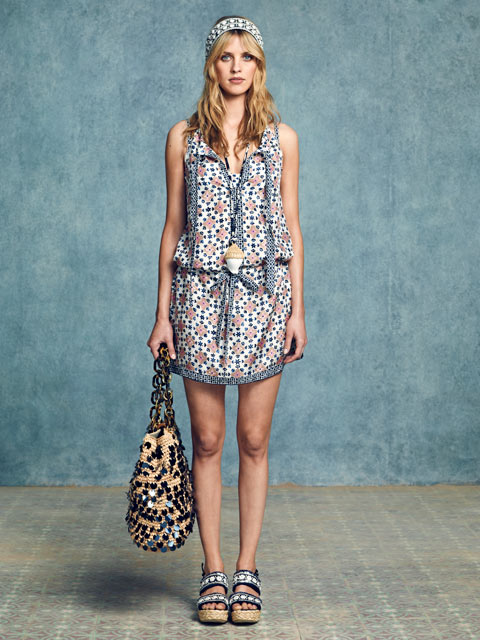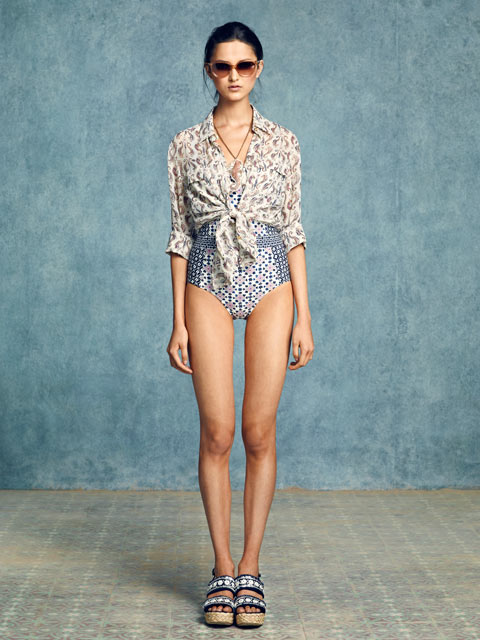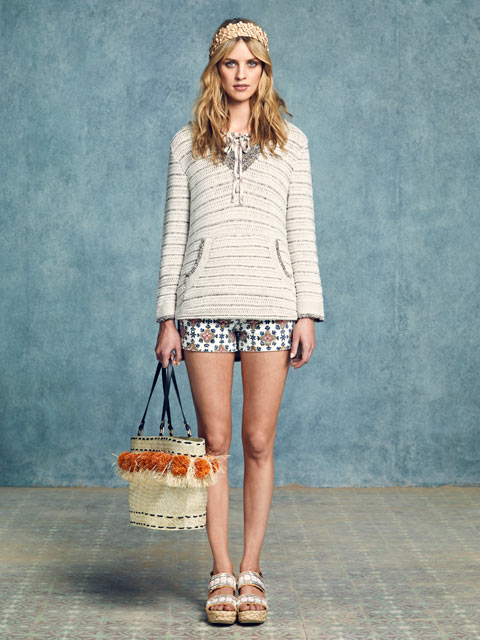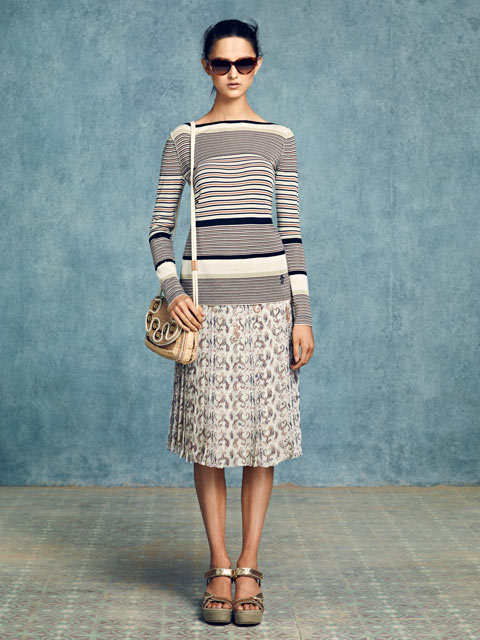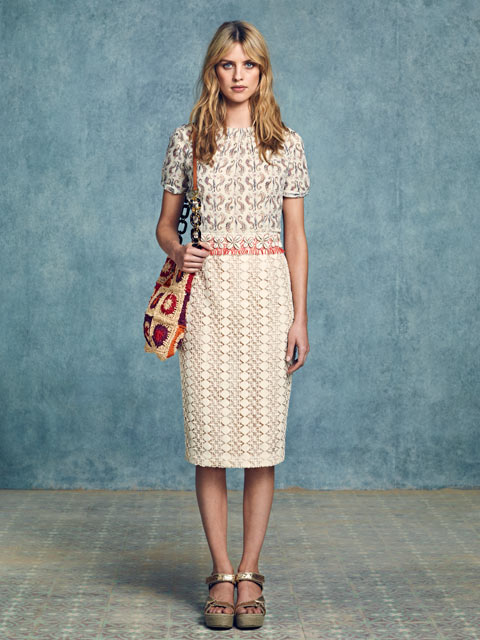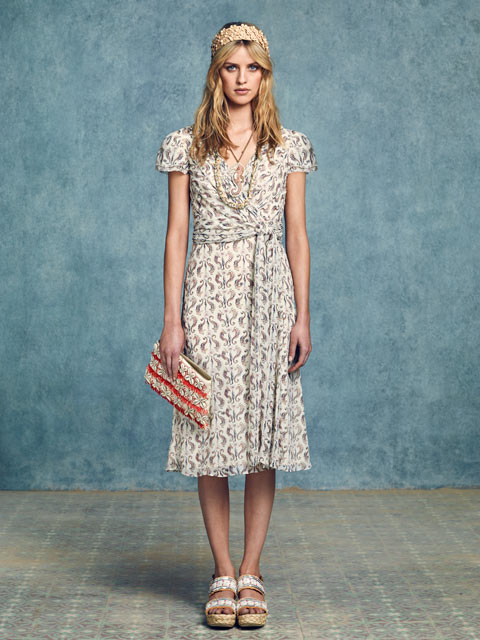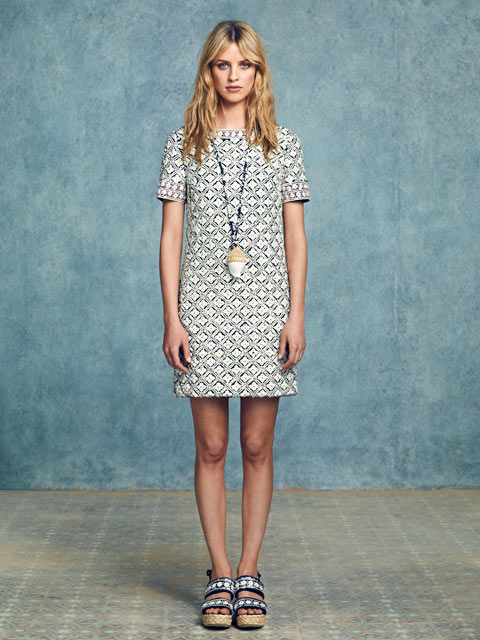 You can pre-order looks from Resort 2013 on Moda Operandi.