DELPOZO, Spanish ready-to-wear brand will show its Fall 2013 collection at New York Fashion Week in February 2013–a first for the brand. DELPOZO showed their Spring/Summer 2013 collection (photo below) in Madrid following last season's international fashion weeks.
This season, they will bring their collection to the New York runways as a continuation of the new visual concept executed by Creative Director, Josep Font.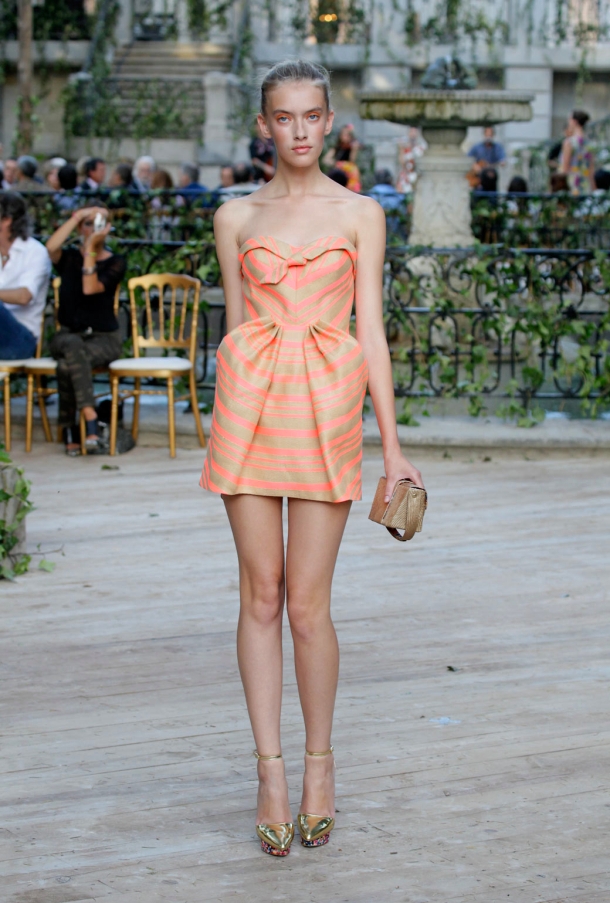 Rooted in the cultural and political atmosphere of the mid 1970's, the DELPOZO brand aesthetic remains true to the founding designer's concept inspired by haute couture and craftsmanship.
Since the beginning, DELPOZO collections have portrayed Spanish tradition and the fashion label maintains its timeless appeal and traditional craftsmanship.  Collection aesthetics include modern artisanship and structured looks with subtle, elegant feminine colors.
Spring 2013 daytime collection was comprised of delicate knitwear in a variety of unique designs in jacquard, mixed ruffia with flowery prints and draped tops with volumetric skirts.  The cocktail pieces included hand finished embroidery, sculptured shaped jackets and coats and patchwork, lacework, pleats and tucks.  Evening wear included silk, tulle and gauze to get the fluidity and lightness of couture pieces draped by hand.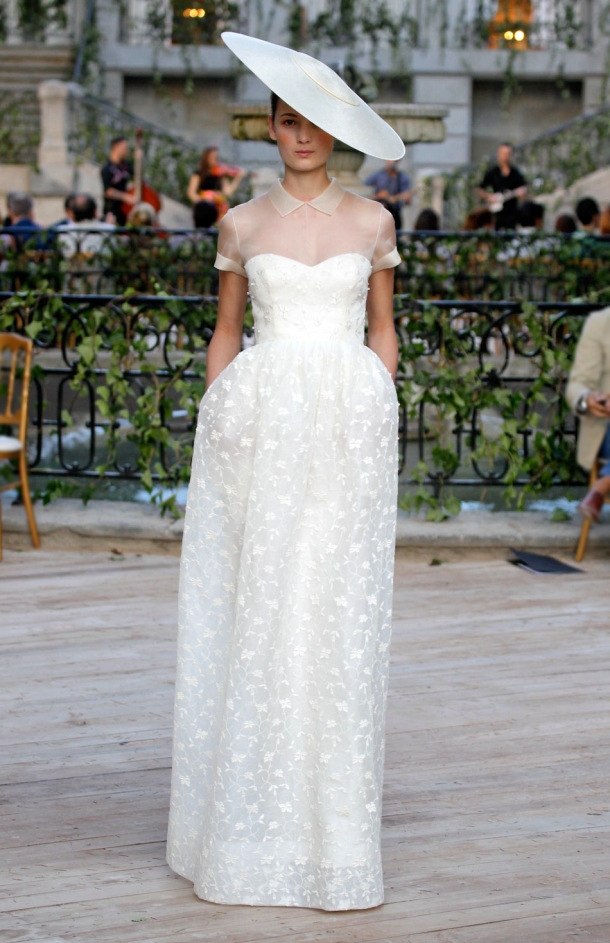 Images: Spring/Summer 2013 collection in Madrid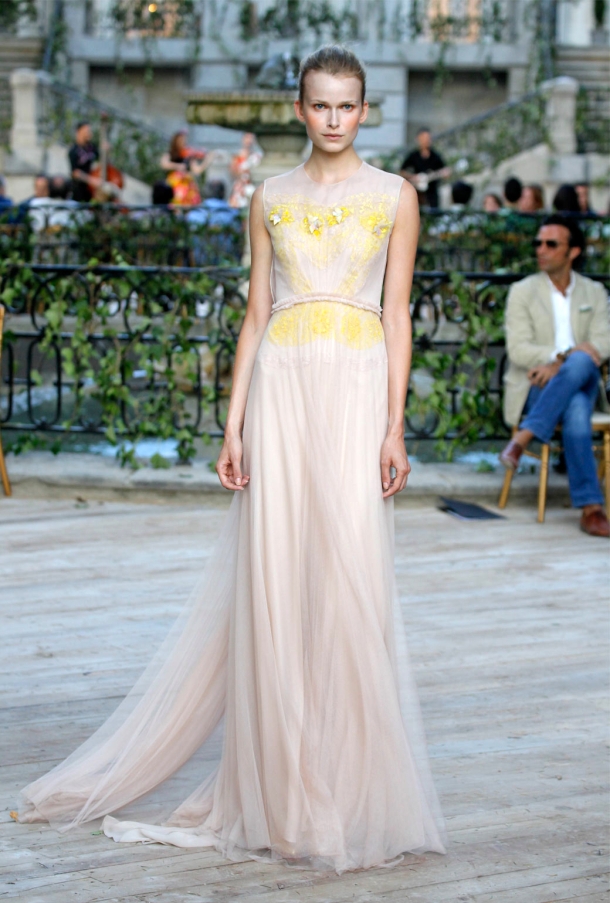 Images: Spring/Summer 2013 collection in Madrid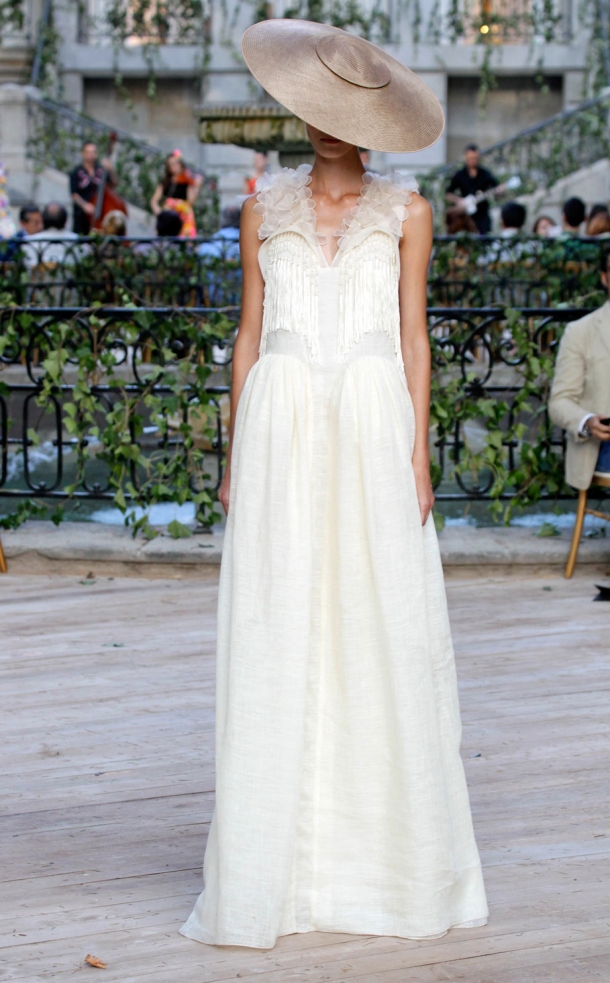 Images: Spring/Summer 2013 collection in Madrid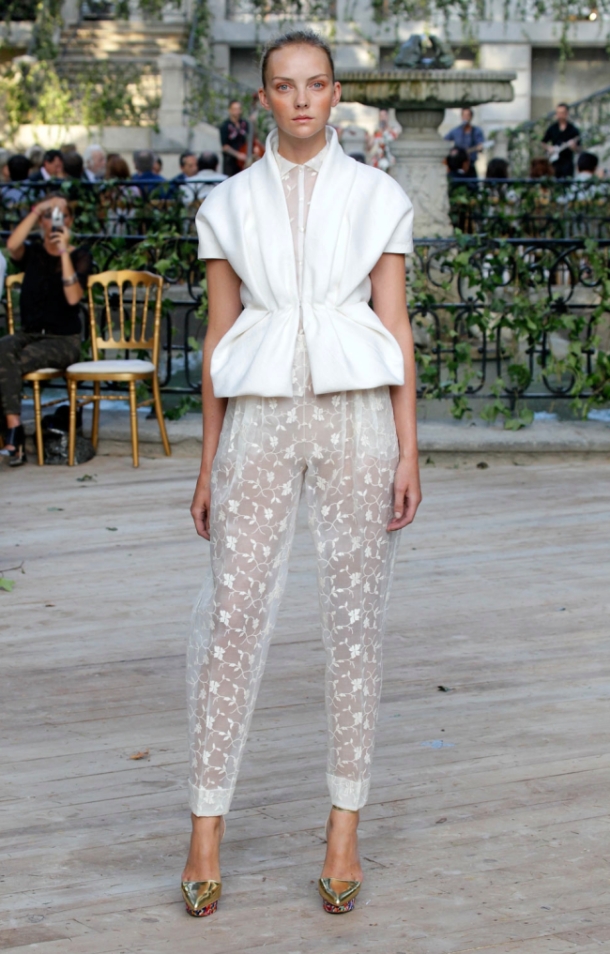 After naming Josep Font as new Creative Director for DELPOZO, the brand continues with the late designer Jesús del Pozo's legacy as it moves into the next phases of their global strategy.  In addition, Font continues to lead the same team that, after the passing of Jesús del Pozo was in charge of perpetuating the fashion house.
With the new Creative Director, Josep Font, also comes a new era for the brand. Moving forward, DELPOZO will strive to continue and commemorate the founding designer's legacy while repositioning the fashion house as a leading member of the international fashion community.
"From the inception of the brand's realignment, we've focused on rejuvenating and globalizing our collections.  Through this initial step, of showing in New York, we are confident that our work will be well received within the industry", explains Josep Font, Creative Director of DELPOZO.
ABOUT DELPOZO
Spanish designer, Jesús del Pozo founded the recently acquired DELPOZO in 1974 as a collection of women's ready to wear with strong personality and undeniable style. Collections were continuously a result of constant creative research and an arduous craftsmanship similar to that of Haute Couture collections. After four decades DELPOZO remains one of the most renowned Spanish fashion houses at both a national and international level. Evening and bridal collections are coveted in countries including Japan, Italy, France, Belgium, Portugal, Romania, Mexico, Costa Rica, Lebanon, Kuwait and Turkey. In addition to ready to wear, DELPOZO perfumes are available in over 120 countries.
In 2012, Perfumes & Diseño Group acquired the firm after founder and designer  Jesús del Pozo passed away. DELPOZO has since been positioned as a global luxury brand, focusing on its unique heritage and main business lines: women's fashion, accessories and perfumes. As Creative Director of the brand Josep Font is redefining the brand image to reflect the brand heritage in the modern fashion conversation as seen through the success of his first DELPOZO collection for the Spring 2013 season. DELPOZO has recently been sold in the U.S. at Moda Operandi, NET-A-PORTER & Park 25 in New York.  http://www.delpozo.com/