Now I know there are a gazillion different types of vacations: Beach trips, ski trips, weekend getaways, cruises, road trips, train trips, fancy trips, not-so-fancy trips, etc., etc.
Keeping this in mind, I tried to put together a list that is pretty much universal across the board and can be applied no matter what kind of a trip you're planning.
I hope you find the information I listed below helpful and if you have any travel tips of your own, I'd love to hear about 'em in the comments section! #HappyTraveling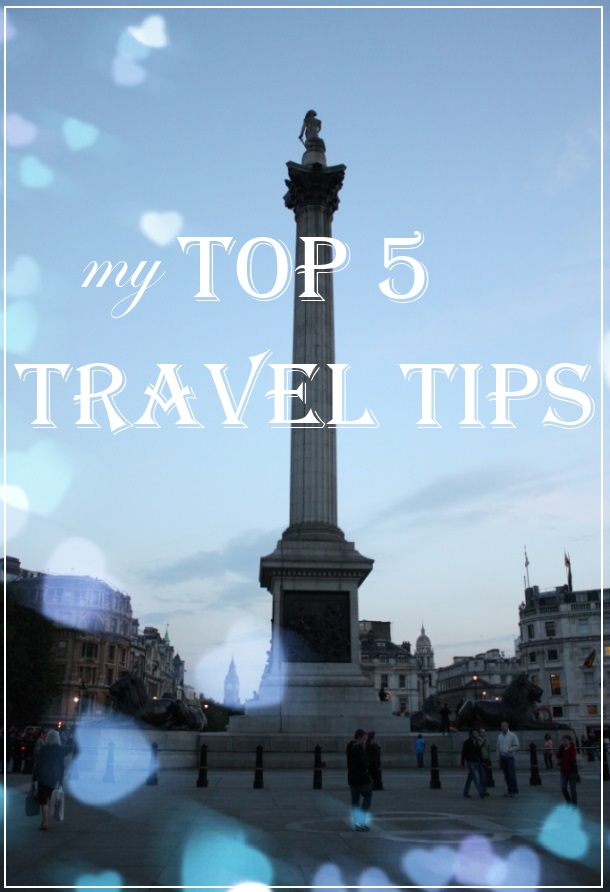 ……………………………………………………………………………………
1. Pack Light: You need to save room for souvenirs, right? Personally, I always want to pack my entire closet and then some. I imagine a thousand scenarios where I might need this or that – even if I'm only going away for a weekend! Over the years, however, I've learned to tone it down a bit. While it's tempting to pack ALL those shoes, definitely try to edit, and then re-edit.
Bring outfits that can be mixed and matched and are cute, but also comfy (I'm sorry, but no one looks good when they're in pain or completely freezing their butt off…goosebumps? ek!). Whatever it is you decide to pack, definitely make sure to leave some left over room in your suitcase for mementos you find during your travels.
#PersonalNote: Packing for Europe last Fall was super hard, because I knew I'd be gone for over three months and we'd be in a lot of different places (that's a lot of outfits). At the same time, I knew I'd have to carry everything with me through airports, train stations, and everywhere in between. There were certainly times, when I found myself wishing I had packed lighter. We stayed at one hotel in Venice that was right on the main canal and although it was absolutely beautiful,  it had like a hundred stairs and no elevator – yikes!
Which brings me to the second tip on my list…
2. Don't get too upset if things don't go exactly as planned: Of course things don't always go as planned (i.e. what do you mean this hotel doesn't have an elevator – do you see all of those stairs?!) and the best you can do is roll with the punches. Last summer I was in New Orleans, Louisiana with JC and two of our good friends. Our friends had put together a great list of restaurants to visit while we were in town, each representing a type of food that was somewhat unique to the area (beignets, gumbos, po'boys, etc.). It was a Monday and the first three places that we went to on the list happened to be closed on Mondays – go figure, right? After a while, it started to be comical; We finally took note and started calling places first and it turned out that the fourth and fifth place on the list were closed too. Eventually, we found a place that was open and enjoyed the best meal! If you're ever in the New Orleans area and want to try a good po'boy, then you should def stop by Mahones Po'Boy – the root-beer glazed ham and cheese is SO delicious and so are the fried green tomatoes – I'm drooling at the memory!
Moral of the story is: stuff happens, but don't let it drag you down. Just keep on moving and remember that you're there to have fun, so make the best of it!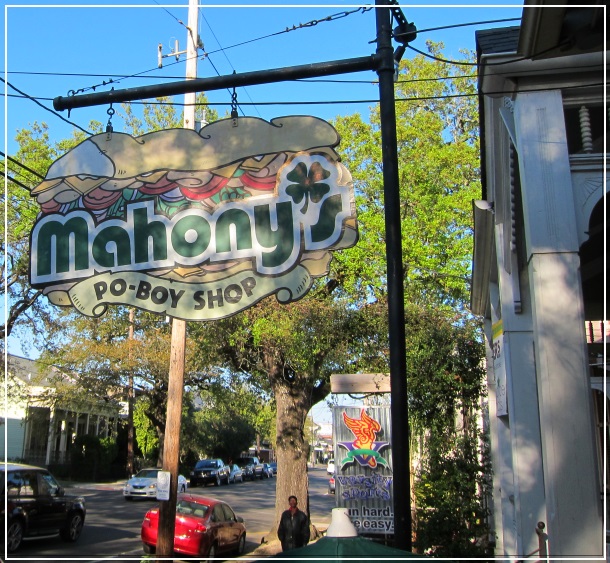 3. Check for current local news and events: It's generally a good idea to check the local news as well as various entertainment calenders before going somewhere, even if it's somewhere you've been like a million times. Maybe you have a favorite artist and he or she just happens to be performing (for free) at a park in the city your'e planning to visit – you'd probably be pretty bummed if you found out about it after the fact.
Or say you love trying new food and there happens to be a local food festival in the area, maybe even featuring one of your favorite types of cuisine. Whatever your interests or hobbies are, do a quick search and see what comes up, you never know!
This advice works in the other direction too. For example, maybe that attraction you're so excited to see isn't going to be open and reading the news beforehand can help soften the blow, or maybe even prompt you to change your plans altogether. JC and I recently made a trip out to Vieques to go kayaking on the world's largest and brightest Bioluminescent Bay. If we had checked the news beforehand, we would have known that a week prior to our trip, the bay had gone dark for unknown reasons. If we knew this ahead of time, we would have postponed our trip.
Additionally, knowing a bit of local news might help you earn some bonus points when you strike up a conversation with someone you've never met before, who is from the area.
4.Exercise! I know this might sound like the opposite of a vacation, but I've had some of the best workouts in my life while on vacation – and it helps balance out all those extra calories from eating out. Some of the nicest gyms I've ever seen were at hotels or on cruise ships and let me tell you that working out to an ocean view, or a top floor overlooking a major city can certainly be inspiring!
Hungover? Go for a swim in the pool! I'm not sure why this works, but trust me, it does. I've had the worst headaches and after a few laps, it's like my body just starts to wake up and feel reinvigorated.
Even if you're hotel doesn't have a gym or a pool, you can still exercise; go for a jog, or even workout right in your room – a few jumping jacks, crunches, or yoga stretches are a great way to get the blood flowing – Self Magazine speaks my language with this article on working out while traveling.
Hint: I have the Pandora App installed on my phone and I like to create stations to use for working out. I have one station with really intense beats for cardio and then something softer for stretching.
Speaking of Apps…
5. Download and get to know your [free] Apps! Apps have definitely changed the way people travel in a truly amazing way.
Lost or need directions, (even in what seems like the middle of nowhere)? There's an App for that – Google Maps! This App can help you with directions by car, bus, train, plane or even if you're walking.
Not sure what sight seeing tours are worth checking out or which restaurants are the best to eat at? There's an App for that too- TripAdvisor. With millions of reviews and user uploaded photos, this is a great place to find out what people really think of that hot new restaurant that just opened or the local food stand down the street.
Traveling in a foreign country and don't speak the language? No problem if you have this super awesome Google Translate App installed on your phone. This App might be my favorite, because it allows you to connect with people that you might not be able to otherwise because of a language barrier. I've had entire conversations this way, which I think is pretty amazing!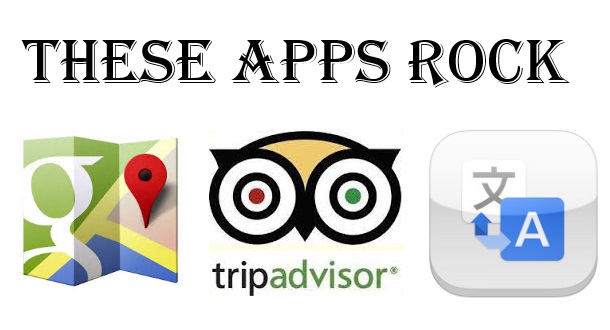 All of the Apps I listed are free and most of them have features that if you download before your trip, are accessible even when your phone doesn't have service.  Um, awesome!
Here are some useful links: [Google Maps for Android – Google Maps for iPhone –
A great blog post to help you get the most out of Google Maps: Five Tips and Tricks to Help You Better Navigate Google Maps]
Note: Many airlines also have their own Apps. I'm a big fan of the jetBlue App which allows you to book a flight, check into a flight, use a mobile boarding pass, and keep track of your miles. You'll also get up to the minute alerts on delays or terminal changes, and be able to easily navigate airports you've never been to before with a pretty cool airport maps feature. Additionally, there are some fun extras like being able to take a photo and then turn it into a digital post card as well as a timeline documenting all of your flights!
*Of course, don't forget your daily beauty/grooming essentials, technical gadgets (chargers, memory cards, headphones, etc.), any medicines you might need, and money/credit cards/identification.
……………………………………………………………………………………………………………..
Venice is beautiful, but look at all those stairs; The picture from the hotel-without-an-elevator is only showing some of the stairs too, once you got to the first landing there was another set!