One of my absolute favorite things about winter is ski season. I love the thrill of height and speed and the challenge of taking on new trails.
Today, I am going to be skiing at Catamount which is located on the Massachusetts / New York state line near South Egremont, Massachusetts. Catamount is one of the oldest original operating ski areas in the Northeast and I'm super excited to get on the slopes!
Making today's adventure even more exciting, is the fact that I will be testing out my new Rossignol skis and Salomon boots (lined with the softest polar fleece lining ever). Yay, for ski day! Below are some photos from my most recent ski trip (last week) at Mohawk Mountain in Connecticut.
Mohawk Mountain in Connecticut: One of the best things about skiing is connecting with nature. After a day of skiing, the sun was close to setting when I took this photo before descending on my last run for the trip – Deer Run.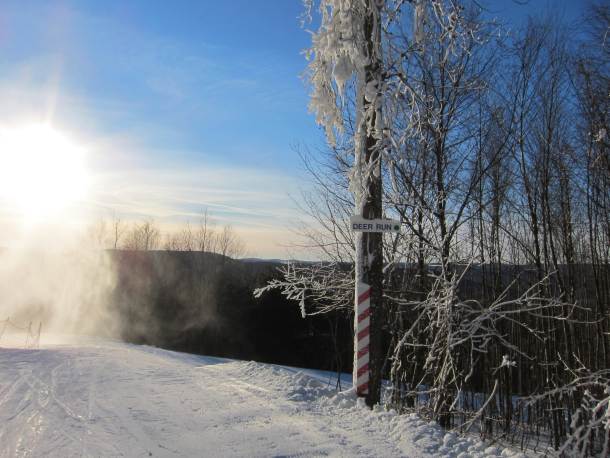 The giant light burst that you see in this photo is the snow making machine blowing out snow, which is catching the light of the soon-to-be-setting sun.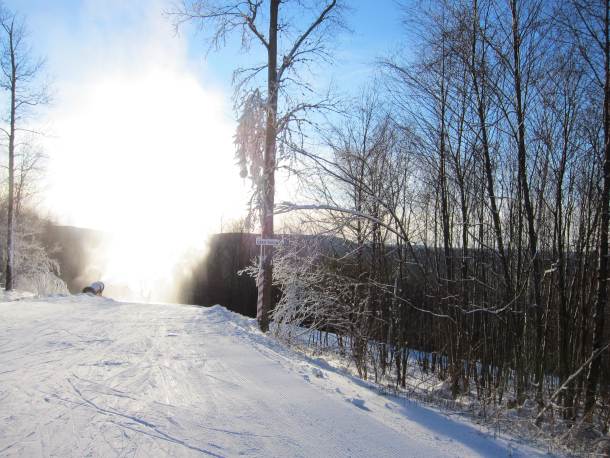 This tree is only half snowy thanks to a nearby snow making machine.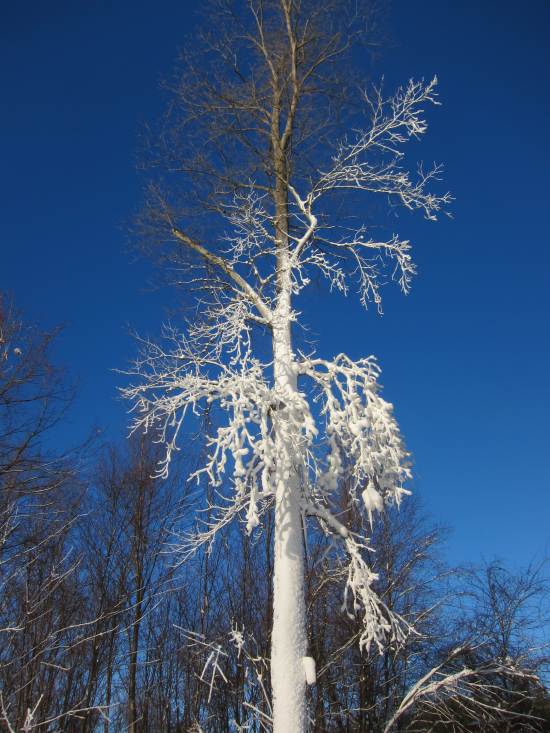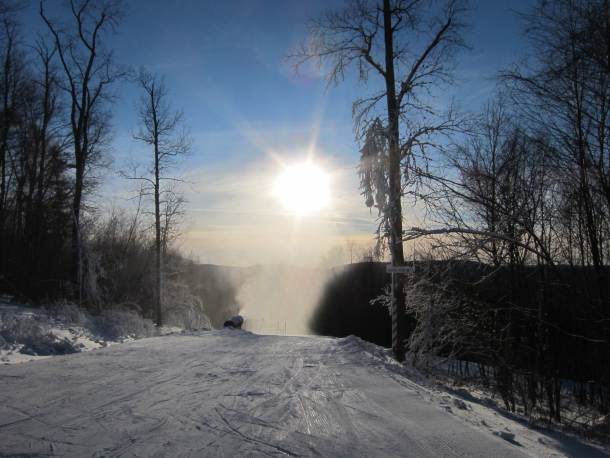 Update: Skiing at Catamount was definitely a blast into the past as far as skiing goes! The old school ski lifts are wooden and 1 part exciting (in the same sense as riding those old, wooden roller coasters) and three parts terrifying! When I first began my ascent up the mountain, the seat I was on was swinging all over the place and I was absolutely convinced that at any moment the whole thing was going to come down! Luckily, that never happened and after a few rides up, I began to trust the lift a little more. The bonus to skiing at Catamount was dining at the Swiss Hutte afterward. The Swiss Hutte is a super cozy restaurant with a lodge feel, a lit fireplace, a hearty menu, and a sweeping view of the slopes.
My new skis! In love.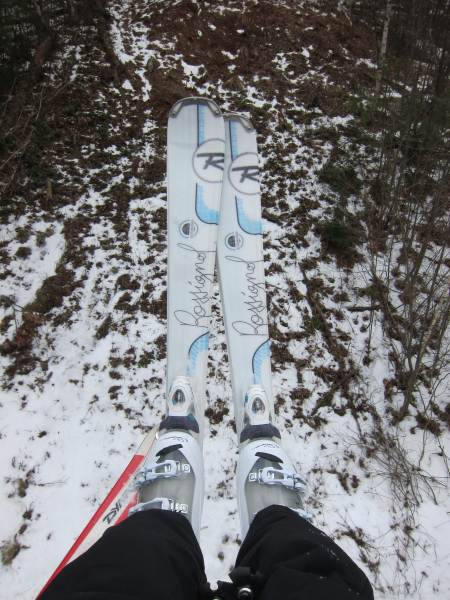 The Swiss Hutte:

View of Catamount at night: