No trip to Puerto Rico would be complete without visiting Castillo San Felipe del Morro, one of Old San Juan's historical forts, dating back to the early 1500's.
I love visiting El Morro because I always learn something new about Puerto Rico's history and how present circumstances came to be. The Taino were the first occupants known to occupy the island. The Tainos were replaced (to put it nicely) by the Spaniards in the years following 1493, when Christopher Columbus "discovered" Puerto Rico and claimed it for Spain.
The land remained under Spain's ownership until 1898 when the US Navy attacked El Morro during the Spanish-American war. After just a few hours, the war ended with the signing of Treaty of Paris. Spain ceded ownership of the islands of Puerto Rico, Cuba, Guam and the Philippines to the United States.
Wandering around the fort, it's exciting to imagine what times were like when the structure was filled with soldiers actively defending the island! You can enter several rooms where artillery was stored, and during certain times throughout the day, you can even witness a mini live re-enactment that ends with cannons being fired into the sea!
There are many levels connected by various walkways, narrow tunnels, and winding stairs. In other words, this tour requires a good amount of walking so definitely wear your comfy shoes!
In the video below, I am recording the waves from the fort's terrace. If you look closely, you can see a man standing on the walkway by the water…check out the size of the waves in comparison. The ocean always makes me feel so small, like a tiny dot on a big canvas.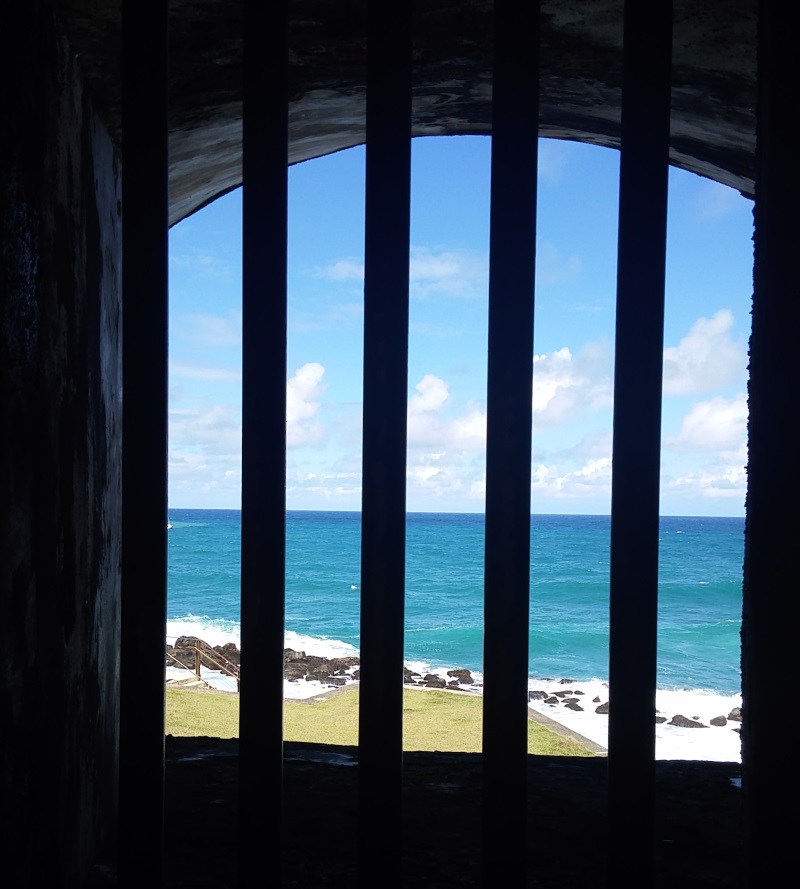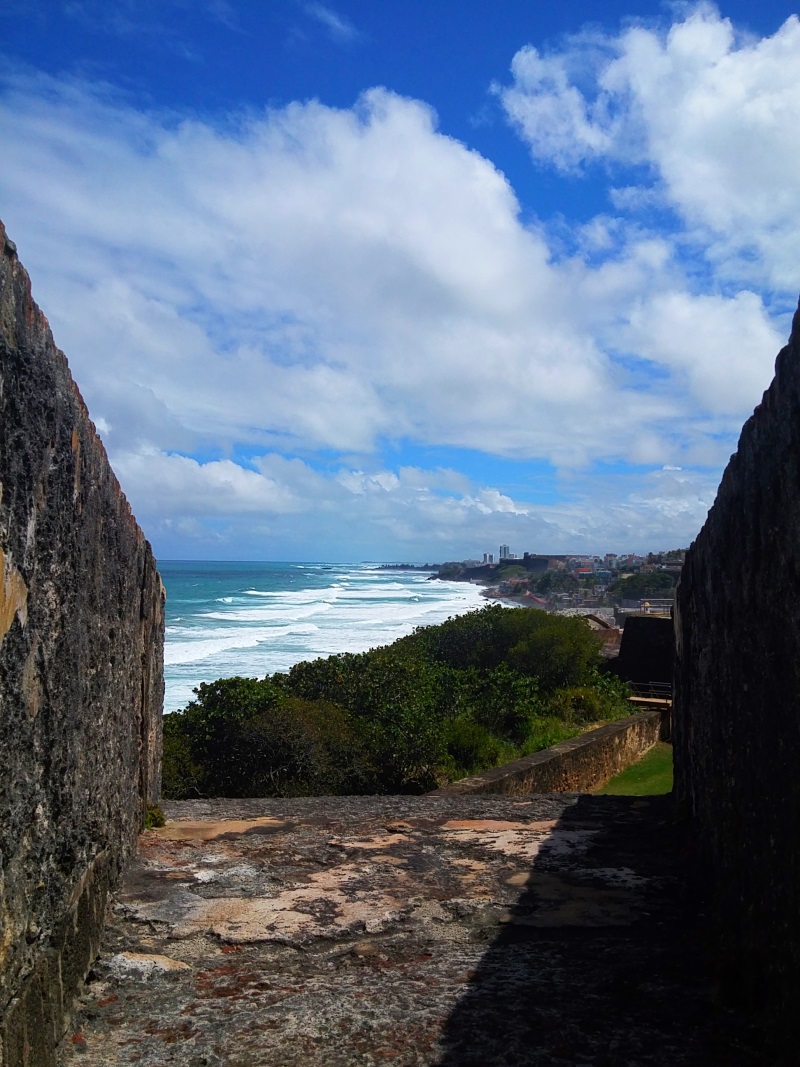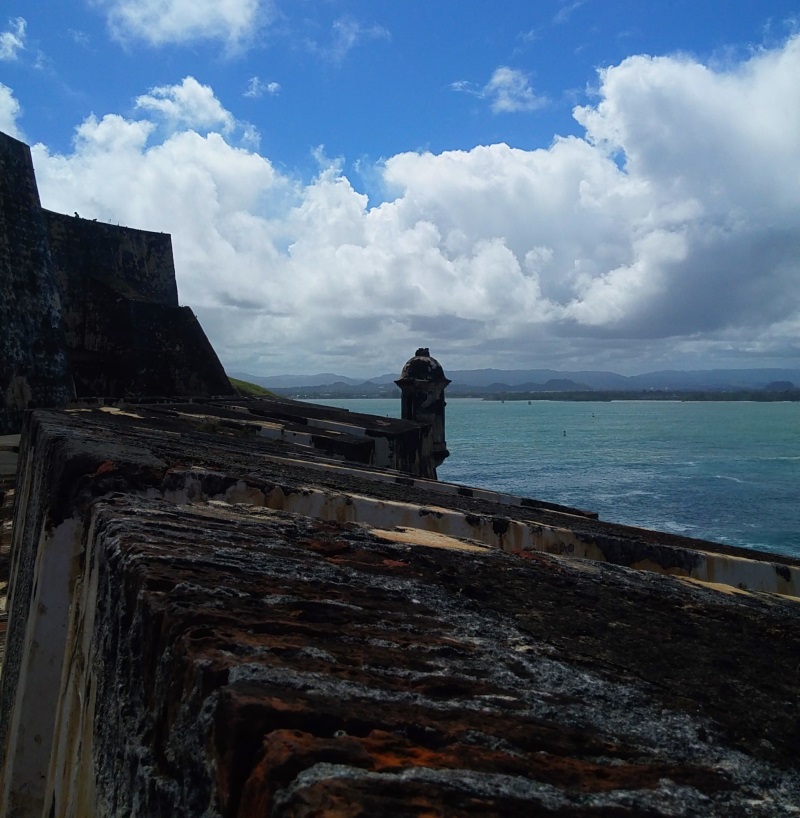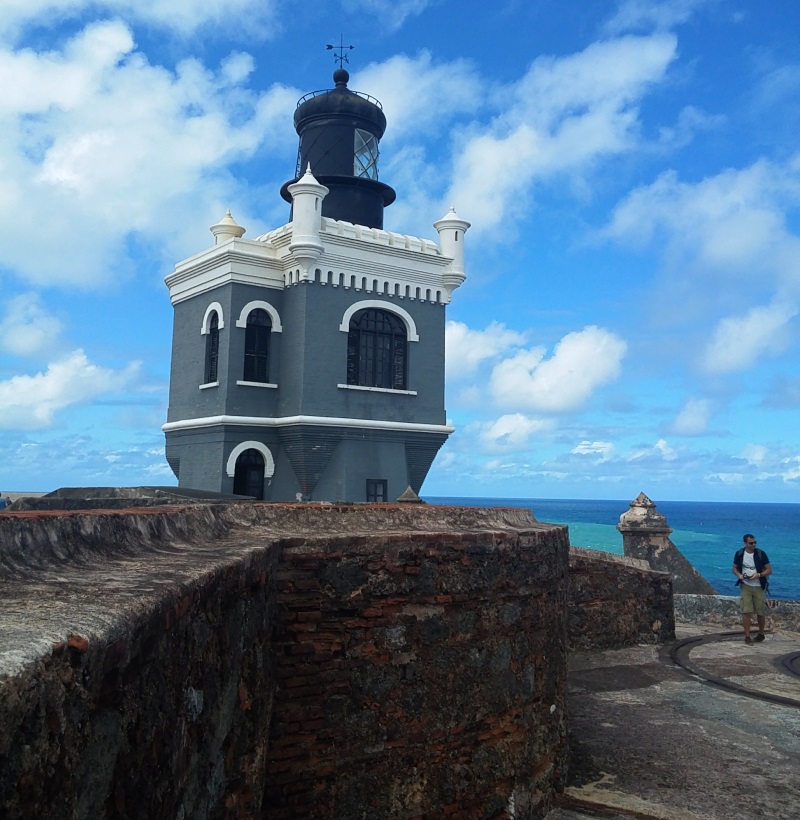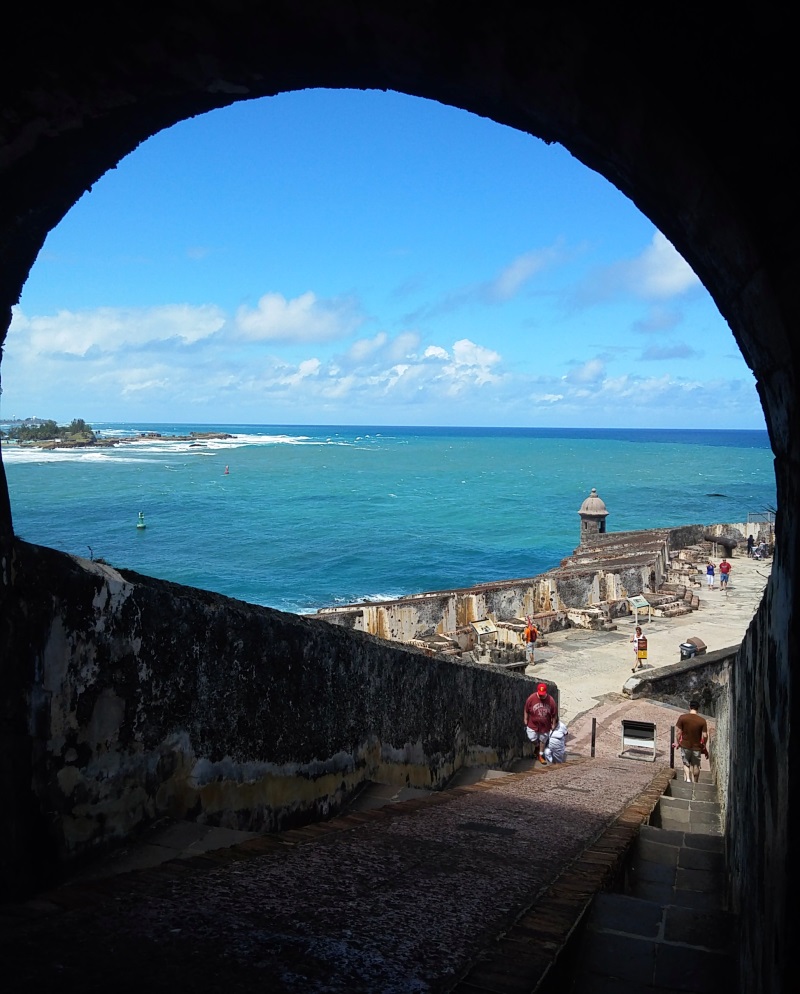 Helpful Links:
Castillo San Felipe del Morro Official Website
Puerto Rico Day Trips: El Morro
Reviews of El Morro on TripAdvisor
*If possible, try to visit on a weekday when the crowds aren't as intense…
*Not all areas are stroller/wheelchair accessible, but there are plenty of areas that are. Also, the guides are very friendly and if they are asked nicely, they will often be willing to take wheelchair bound patrons to secret locations with better views than are normally accessible to the public. At least this was my experience when visiting with my grandmother last month.