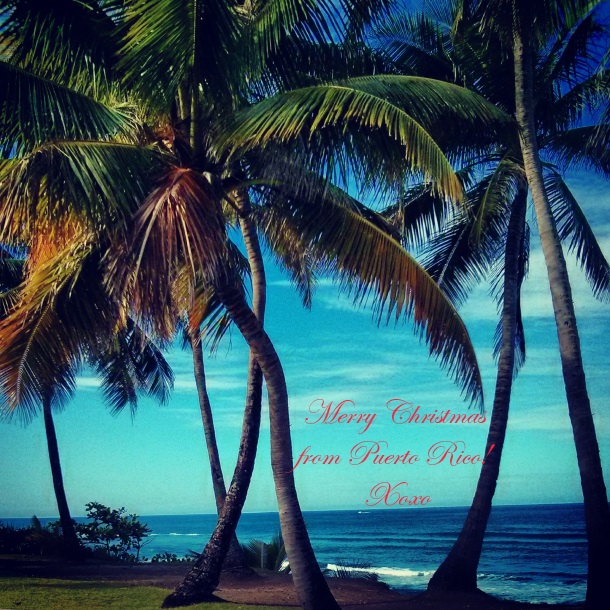 This year I'm forgoing pine trees for palms and ski slopes for beaches! Even though the weather here is in the eighties, the excitement surrounding Christmas is still in the air. Christmas trees are in all the resort lobbies (as well as our own) and the coquito is being served.
I hope you all have a wonderful day with family and loved ones and may the spirit of Christmas be with you, wherever you are.
Below: I took this photo of the gingerbread village at the Ritz – I love the silhouette of palm trees in the background!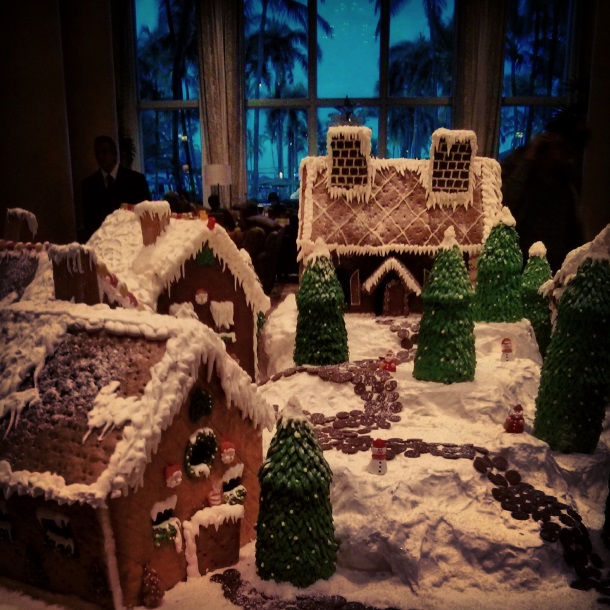 This is a less sophisticated version of holiday decor as seen in a nearby watering hole.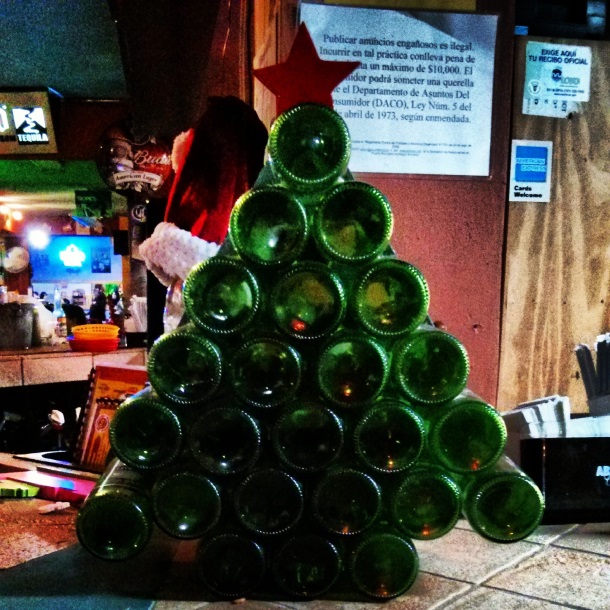 We joked about decorating a palm tree, but instead settled for this miniature gold number and a silver reindeer that we got at Walgreens.