I kicked off fashion week at Nicholas K's 9am show. This collection was filled with grey, black, cream, and lastly splashes of brown and green. Knits, knits, and more knits!
The sweaters for the men and women were very edgy yet stylish. As every model glided down the runway, their layered jackets, scoop-neck sweaters and hooded cut-off sweaters commanded the attention.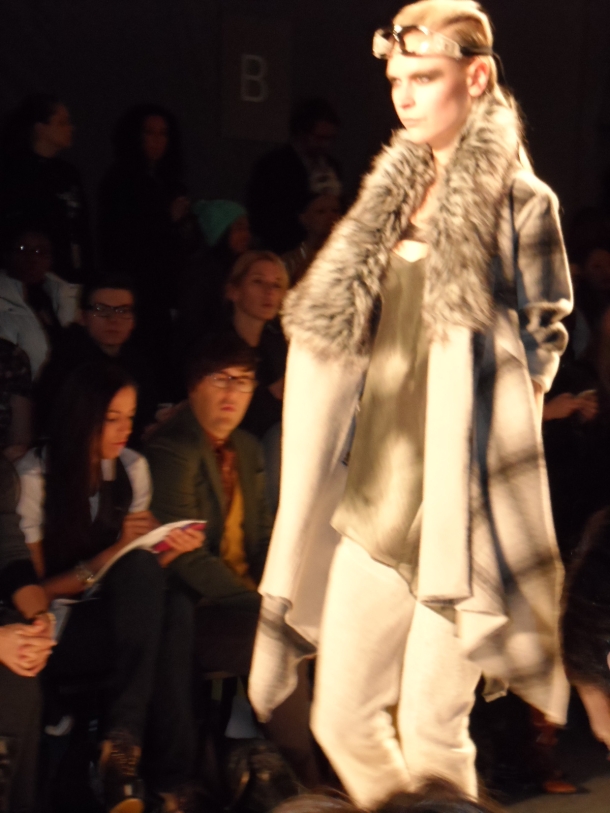 The color choices had an earth feel to it.. All of the fabrics were soft and flowed ever so gracefully. I believe that for fall all males should really invest in a Nicholas K coat. It's easy going and the style of his coats and sweaters will catch any eye. Guys, for Fall you should also stick with this color theme. You can never go wrong with black, grey and cream. What a beautiful collection! Additional photos below.
For more information on Nicholas K, please visit http://nicholask.com/
You can read more about Xenia Janniere on her website Fashion Xensation
About: Nicholas K is a New York based design company, founded in January of 2003 by siblings Nicholas and Christopher Kunz. Nicholas K was conceptualized with the intent of providing sophisticated customers with modern classics to become wardrobe staples.
Incorporating traditional quality and design with modern refinements and a downtown edge, Nicholas K offers items across the full women's RTW product range as well as accessories and a menswear line that launched for Fall 2006. The first collection for Fall 2003 was extremely well received and sold through 35 of the top women's specialty boutiques across the U.S. and Japan. Demand for Nicholas K continues to exceed expectations.
Cofounder and creative director, Nicholas L Kunz attended FIT in New York and the Polimoda School of Design, in Florence. Upon her return to the U.S. Nicholas took a position with DKNY and later joined the founding team of Coach Men's sportswear. Over the next 8 years Nicholas worked with other design companies including Nautica, Calvin Klein, Tommy Hilfiger and Polo,
operating in primary positions and overseeing the design and coordination of five new labels.