While countless hours go into prepping for a runway show, the few hours before the show starts are no doubt, the most hectic.
As the designer rushes to make sure everything has come together correctly, meets with press, and checks over all of the last minute details; models are frantically finishing up in hair and make-up and getting into their 'first look' for the show.
These backstage photos are from Custo Barcelona's Fall 2011 Runway Presentation: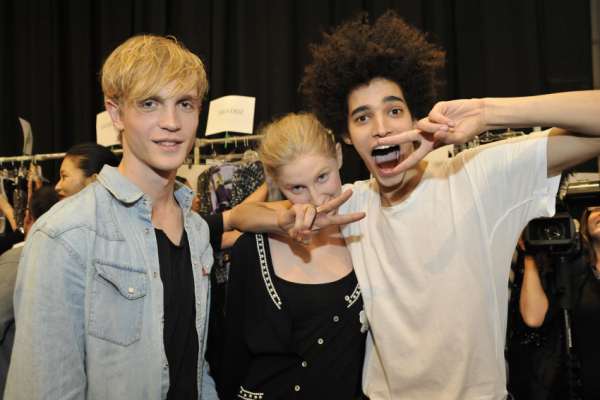 Despite the pre-show madness, the models still make time for a little, 'peaceful' fun!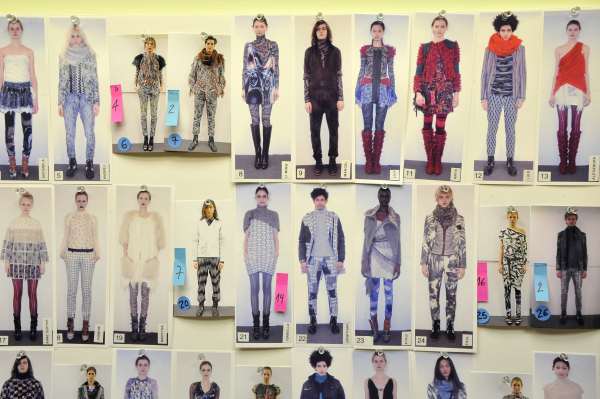 Look Board from Custo Barcelona model fitting.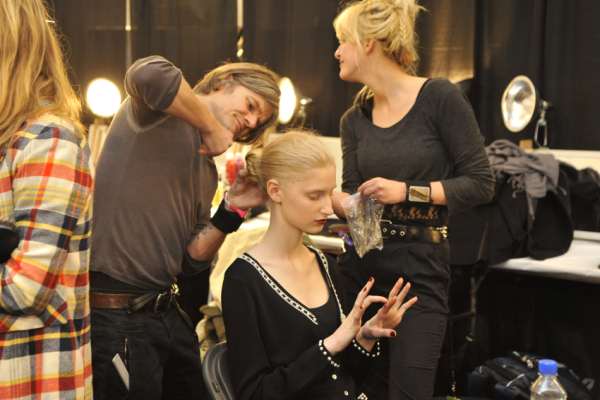 Runway model having her hair done before the show.
Photo credits: Ugo Camera
[nggallery id=72]