November 8th: Embark from Fort Lauderdale
It was blue skies and fluffy white clouds on our flight from New York City to Fort Lauderdale this morning! After landing safely in the sunshine state, we took a short taxi ride to the marina, where we boarded the Regal Princess scheduled to sail to the Caribbean Islands of Princess Cays, Saint Thomas, and Saint Maarten.
I was surprised to see how smoothly the boarding process was – despite being at full capacity, we did not have to wait in any lines and basically checked in and boarded the ship! Our room is towards the back of the vessel and although it's much smaller than the room we had last time, it's still very comfortable with a nice sized balcony on the 15th floor. Additionally, there is plenty of space to hang our clothes, store our suitcases and not feel cramped in the bathroom.
After attending a mandatory safety briefing, we stopped by the gym to enter a raffle. We were there hoping to win one of the prizes listed on the welcome sheet that included a deluxe massage or pass to the day spa. Unfortunately, neither of our names was called. There was one group though – maybe of about a dozen folks, that had like five people who won. Each time a new number would get called, they would burst into a (probably slightly drunken) cheer that seemed to increase in volume with each time. It was entertaining?
Although we didn't win any deluxe packages to the spa, we did get to see how beautiful the gym is, and I also signed up for a couple of yoga classes!
With state of the art equipment (mostly treadmills) and floor to ceiling windows overlooking the ocean from the 17th floor, this is seriously the most motivating backdrop – what an amazing view to have while working out!
On the other side of the calorie spectrum…
For dinner, we made good use of the all-inclusive buffet which had more food than we knew what to do with – so much to choose from and options from all over the world! I definitely felt like a kid in the candy store as I piled my plate up high with all sorts of tasty treats!
I have a feeling that this trip is going to go a little something like this: eat, lounge, workout. eat, lounge, workout…
Aw, who am I kidding! It's got a better chance of looking like eat, eat, eat, lounge…
The Flight:
1st pic: (flying out of New York City).
2nd pic: (arriving in Fort Lauderdale).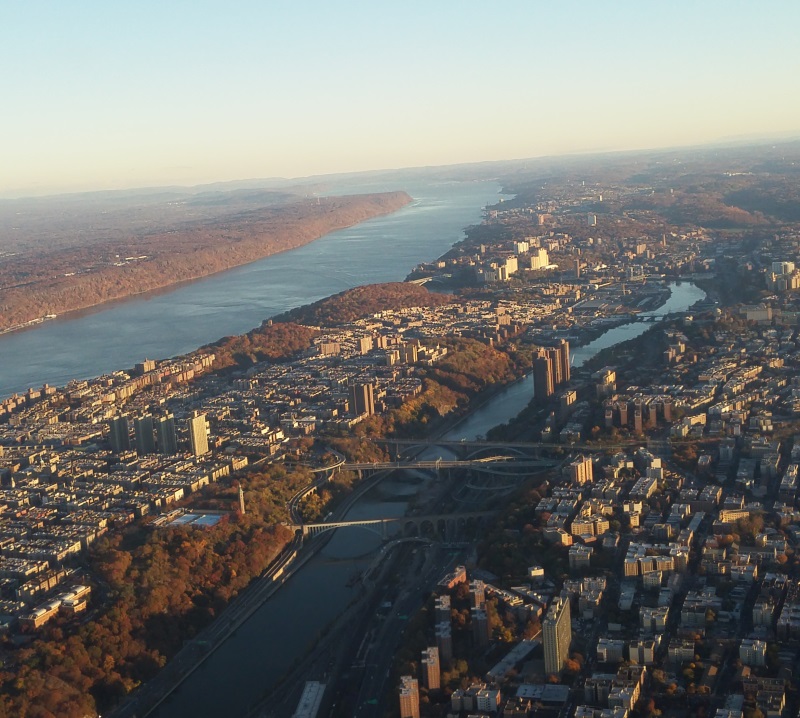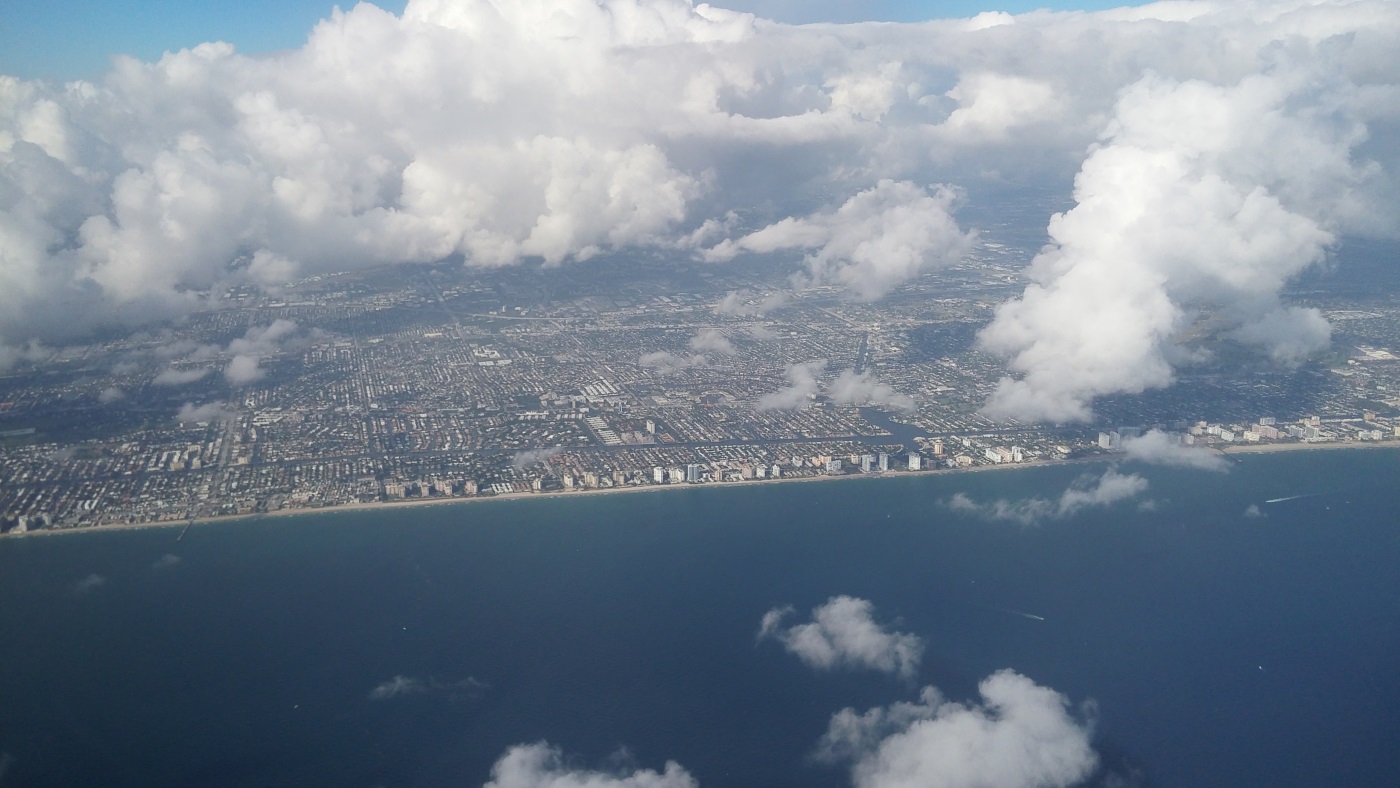 The Room: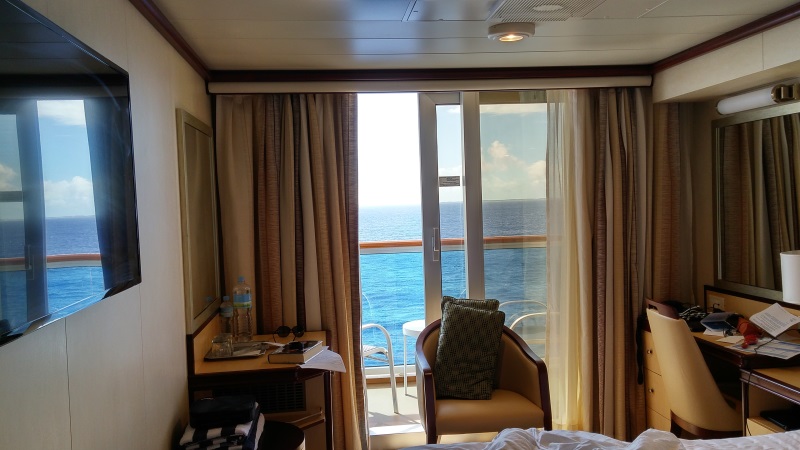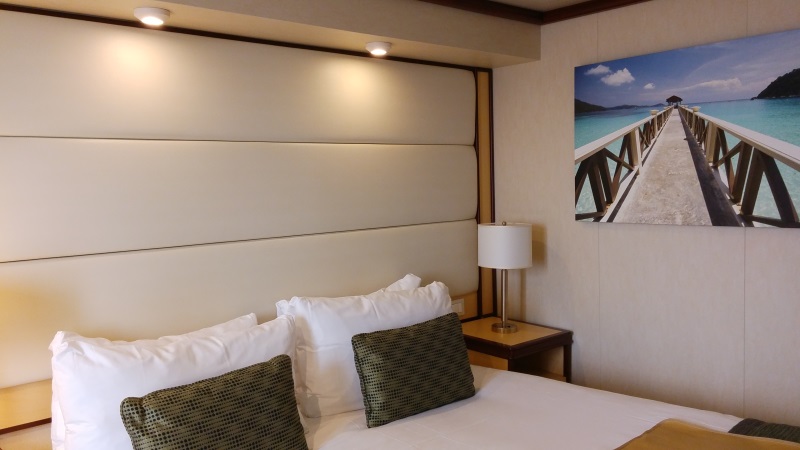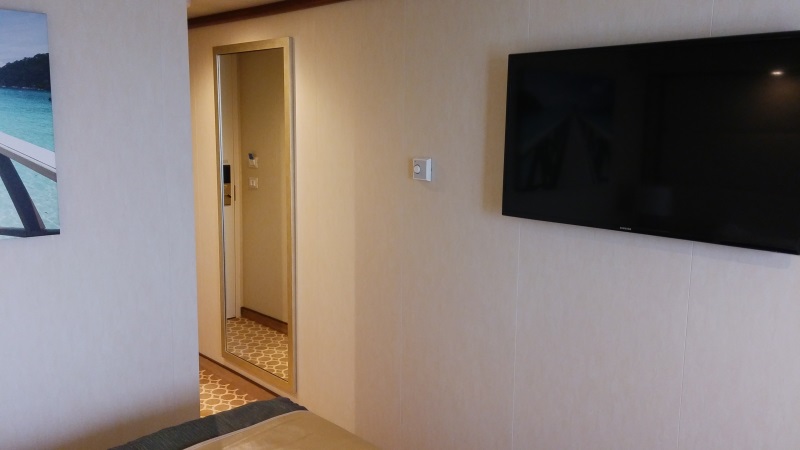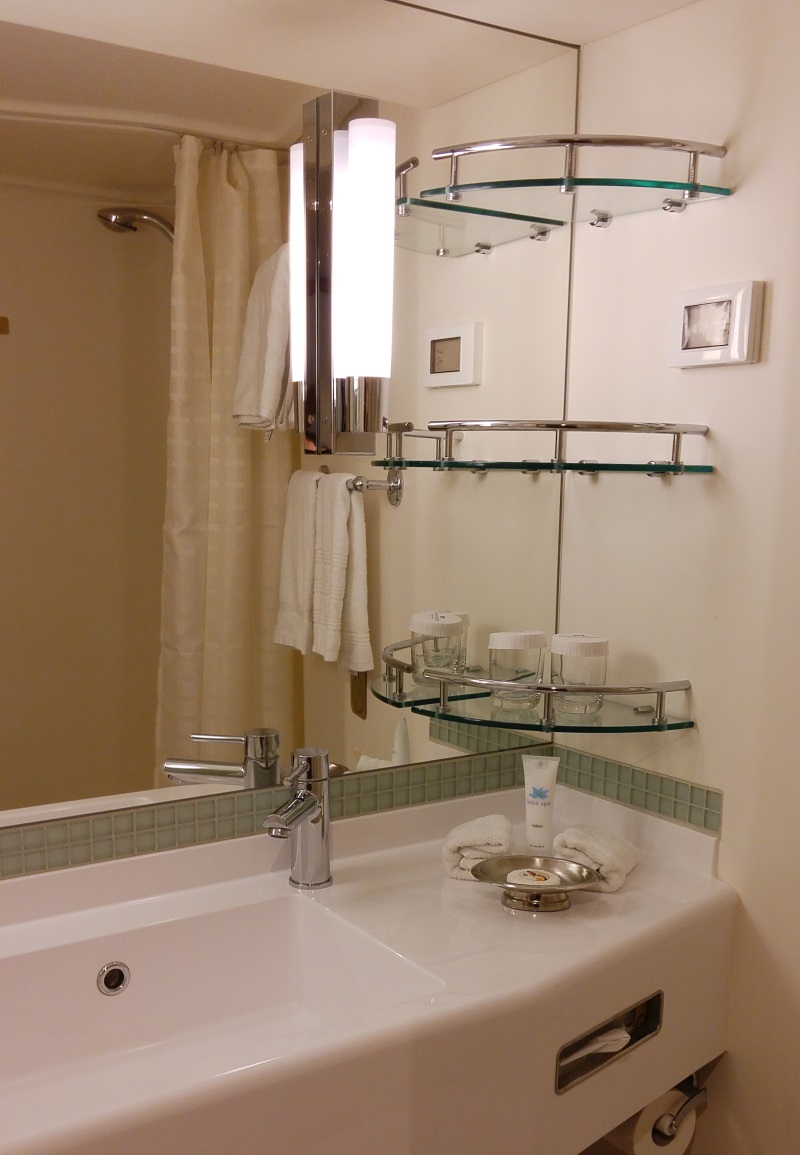 The Balcony:
The Food: