Mercedes-Benz Fashion Week officially starts tomorrow and rather than stressing myself out over all the details of outfit planning and show schedules,  I am headed out for a day at the Six Flags theme park in New Jersey. I'm pretty excited since I haven't been to an amusement park since last Halloween when JC and I flew down to Orlando for Universal Studios' Halloween Horror Nights. (Super fun!)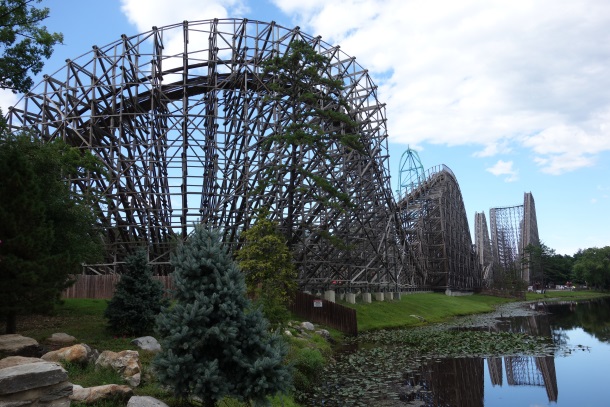 Since it's almost the end of the season we were able to get a yearly pass for 2014 for only a few dollars more than the base entry fee (I think it was literally 3 dollars more to upgrade to a year pass). There was a special running that also included free parking for the entire year with our passes – a great deal!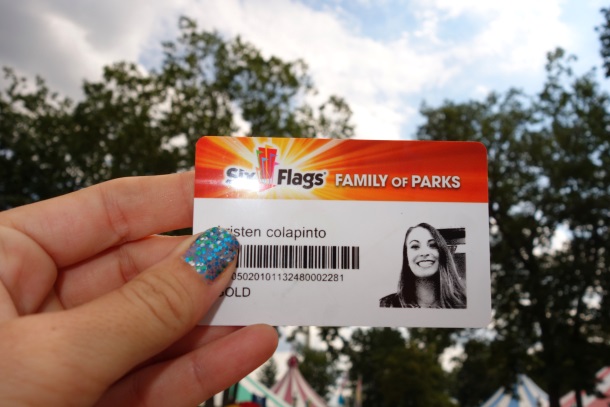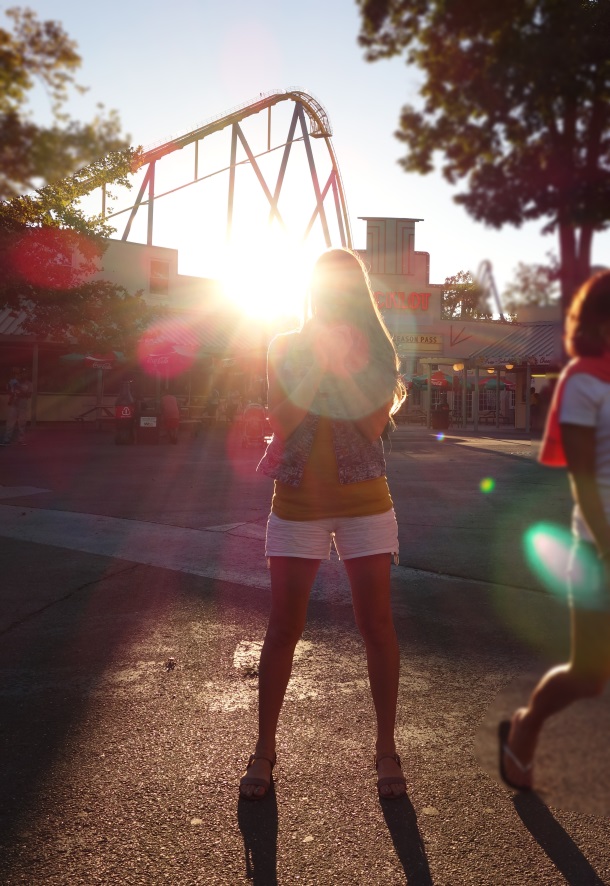 Some of the rides at Six Flags are certainly geared towards high adrenaline junkies like myself. Their newest coaster (as of writing this) is the Kingda Ka which is the world's tallest rollercoaster and the world's second fastest!
As an avid thrill ride goer, I was surprised at how scared I was to go on this coaster. I had my eyes closed almost the entire time and when the ride ended (only a few seconds later) I found myself almost involuntarily muttering under my breath "never again". A few minutes later, however, I was already wanting to go back on; it's definitely a thrilling ride, to say the least! It's hydraulic launch accelerates to 128 miles per hour in 3.5 seconds, which shoots riders on a near vertical accent to a height of 456 feet before vertically dropping back down a spiral track! Intense!!!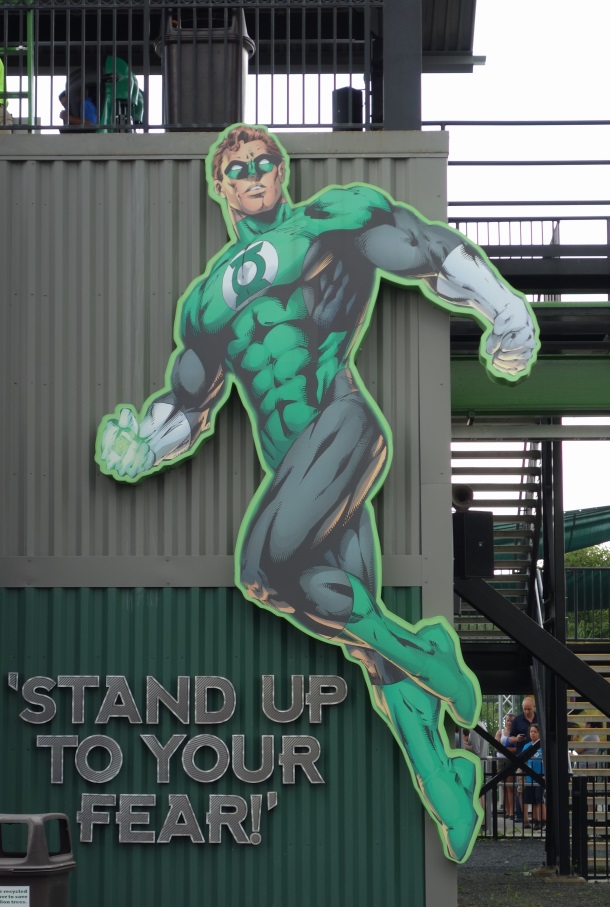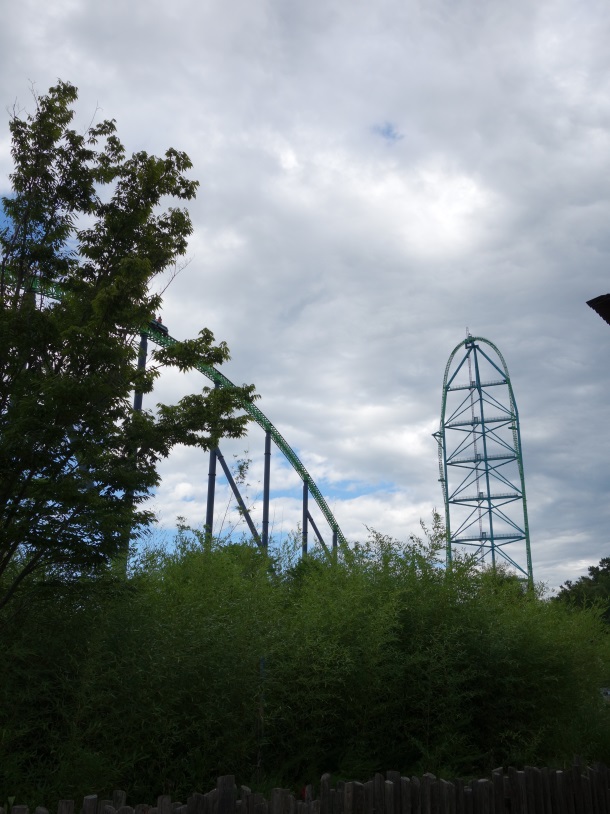 A gondola ride connects opposite ends of the park for a relaxing ride and bird's eye view of the park.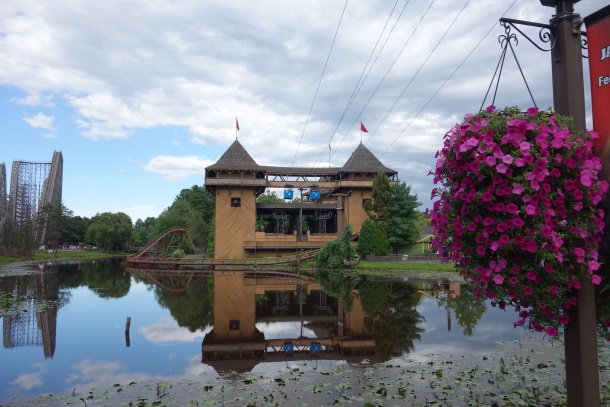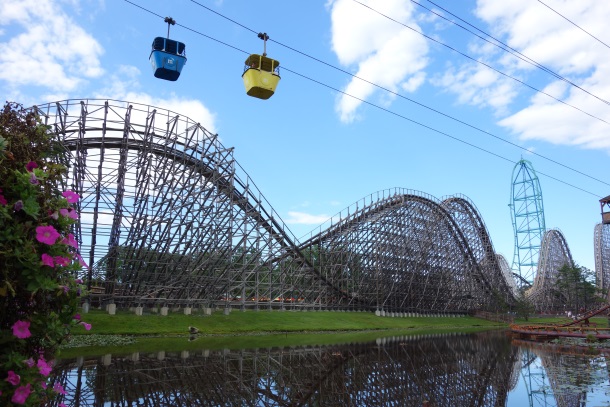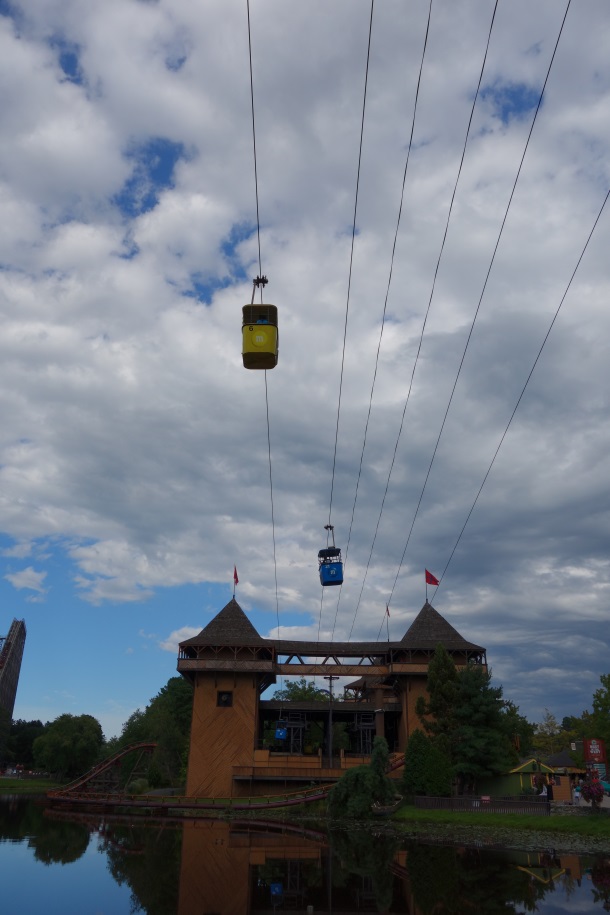 The water rides are already closed for the season, but I was happy to see that they now have a drying machine! For 3 bucks, up to four people can dry off after getting soaked!