With the cooler weather approaching, I find myself moving away from shorts and summer dresses into something with a little more cover. I've been eyeing printed leggings everywhere I go lately and while I was apprehensive at first, I have to admit that the look has definitely grown on me!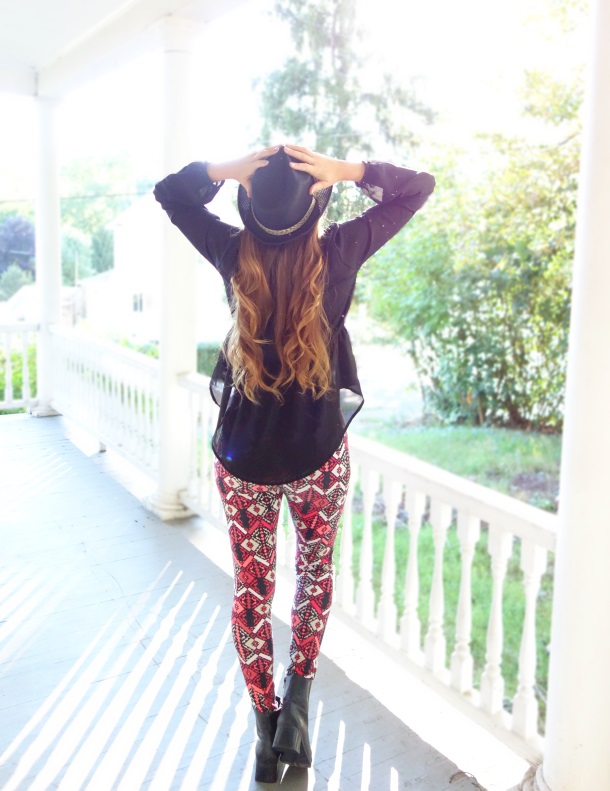 Not only are leggings super comfy, they look really cute with a range of tops like a basic tee, an oversized sweater or a sheer blouse like the one I'm wearing in the pics. They are also great for layering – a must for those living in places where by day it's warm and by night it's well…kinda freezing. Last minute, I added the fedora that I got from Ne-Yo's concert in Central Park a few weeks ago. It's a little big on me, but I think that overall it works!  More pics below.
Forever21 has a ton of cute leggings to choose from. Here are a couple of my faves: Tribal Geo Print Leggings (what I'm wearing), black and white Tribal Print Leggings and while these aren't printed, I think that a faux leather legging is also great and will last a few seasons – Retro Faux Leather Leggings. Everything I just listed is under 15 bucks which is totally awesome!