New York City is truly a magical city; full of life, love and amazing places to wine, dine and shine. This evening, JC and I joined some friends of ours for dinner at Gigino at Wagner Park, a restaurant with outdoor seating, by the water.
It was one of those nights that seemed to be straight out of a movie, with some of the most picturesque backdrops, including the Statue of Liberty, and the Freedom Tower.
I ordered the saporosa salad to start, which is made with roasted beets and butternut squash with goat cheese and toasted almonds over frisee – yum! For my main entree, I enjoyed the salmone amalfi coast – a corn meal dusted filet sauteed with onions, and served in a Positano limoncello cream sauce, with fresh orange and arugula – incredible! The meal ended with the coppa affogata – vanilla ice cream topped with hot espresso, preserved cherry and almond praline.
It was the perfect meal for so many reasons, company included.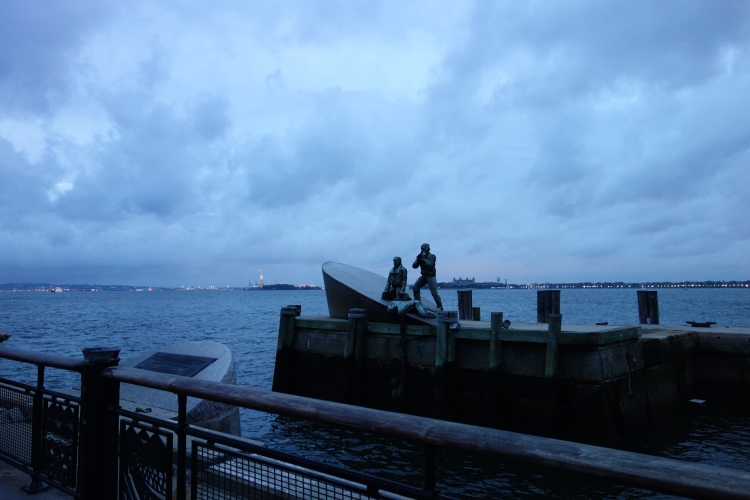 We passed the pier below on our way to Gigino, which was the next building over.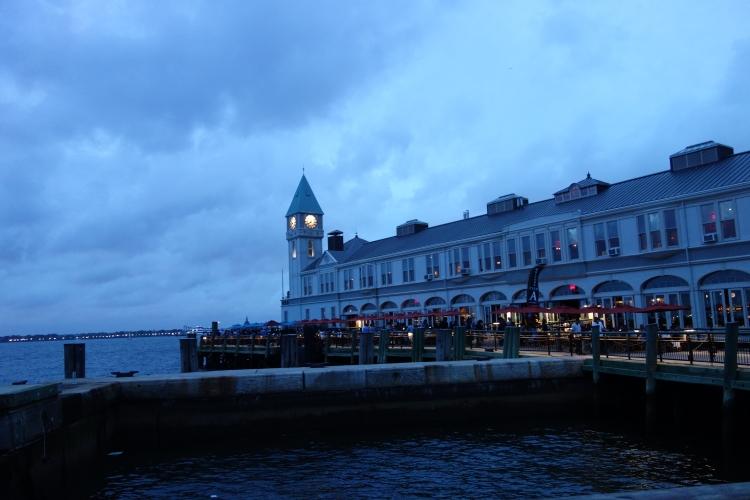 Unexpected performance…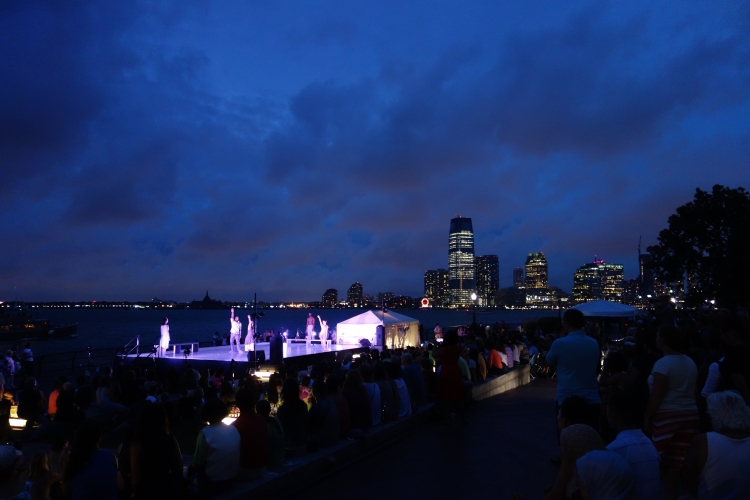 Outdoor area where we sat for our meal…