The sun is shining, weather is great, yeah… makes me want to move my dancing feet (Bob Marley). For the first time since checking into Hotel Morgana, I feel great! After a short stretch and a long shower, I practically danced downstairs for some breakfast. Patrick, (I think he's the owner?), was there and he greeted us with a big smile and a hot cappuccino, along with a delicious spread of fresh cheese, breads, jams, and smoked meats. He stayed and chatted with us for a while and recommended a few places for us to check out in the area, including his favorite pizzeria that apparently makes the best quattro formaggio in town. Sold!
After breakfast, we walked around for a few hours, heading in a different direction than we did yesterday. On our walk, we passed by a beautiful church that I'm sure is responsible for the church bells we frequently hear throughout the day – a sound I absolutely love, even though I'm not really religious.
We headed back to our room with just enough time to watch the sun set from our balcony…
I'm surprised by how many palm trees are Switzerland!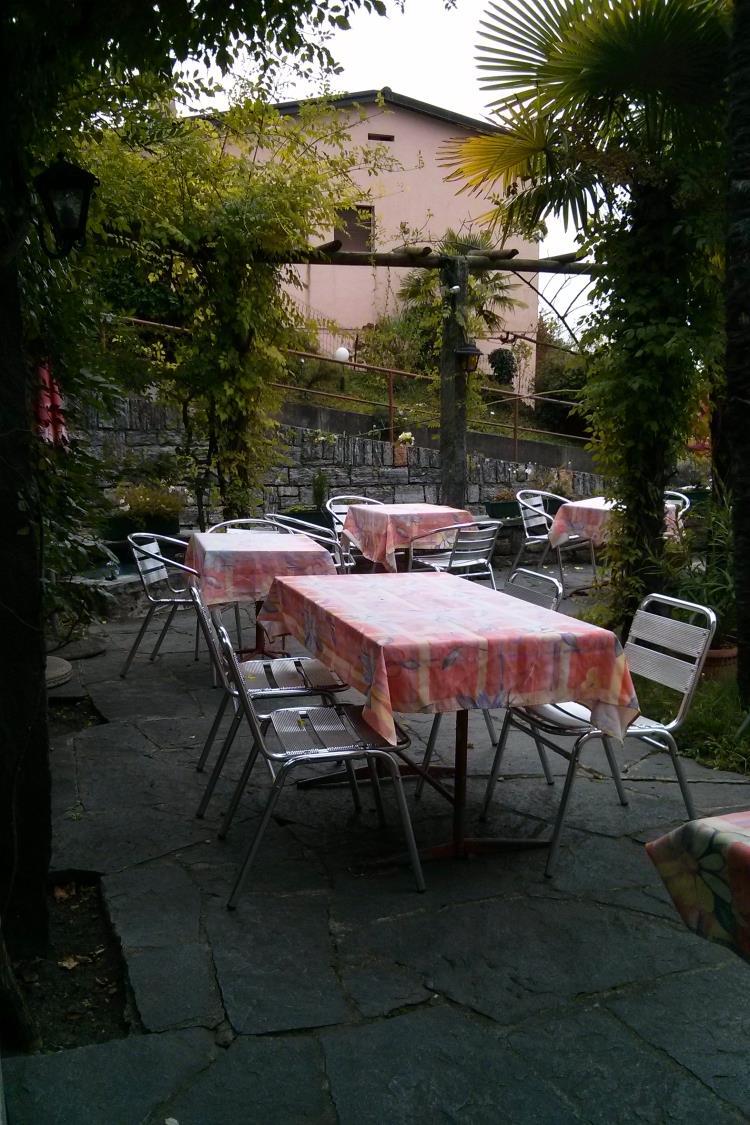 This crescent moon reminds me of a Grateful Dead song that I used to love in high school, called Terrapin Station:
Inspiration, move me brightly
light the song with sense and color,
hold away despair
More than this I will not ask
faced with mysteries dark and vast
statements just seem vain at last
some rise, some fall, some climb
to get to Terrapin
Counting stars by candlelight
all are dim but one is bright:
the spiral light of Venus
rising first and shining best,
From the northwest corner
of a brand-new crescent moon
crickets and cicadas sing
a rare and different tune
Terrapin Station
in the shadow of the moon
Terrapin Station
and I know we'll be there soon