During my recent stay at Foxwoods Resort and Casino, I had dinner at the lounge in Cedar's Steakhouse. The entrance to Cedars is located by the Great Cedar Casino on the Concourse Level and is welcoming with high ceilings and a lit fireplace that warms the room. There are some comfortable chairs and sofas in the lobby as well to sit in if there's a wait. (If you're not a wait-by-the-fire-kinda person, they also take reservations).  I had a pretty big lunch, so I decided to skip out on a main entree and just order a soup and salad. I chose the lobster bisque and classic Cedar's Salad with artichoke hearts, kalamata olives, and a creamy, blue cheese dressing. It was delicious topped with fresh ground pepper! The complimentary bread that was served was pretty extraordinary; among the flavors was a cranberry bread paired with cranberry butter. The lobster bisque, however, was by far the best part of my meal; topped with Sherry – See pics below!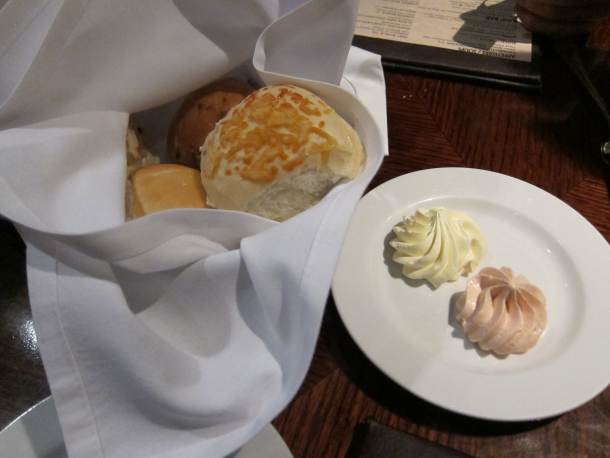 What's for Dinner: Salad and Lobster Bisque (with Sherry)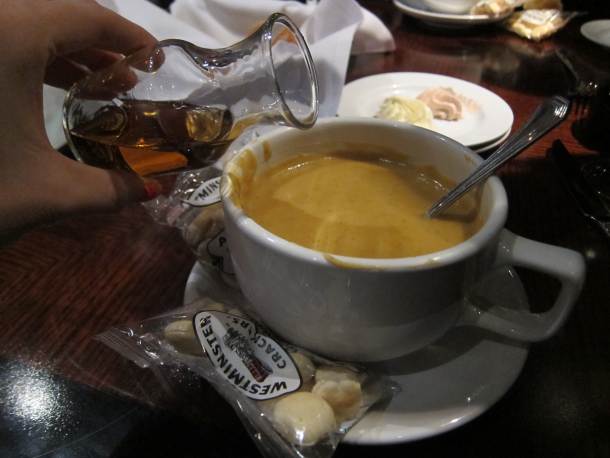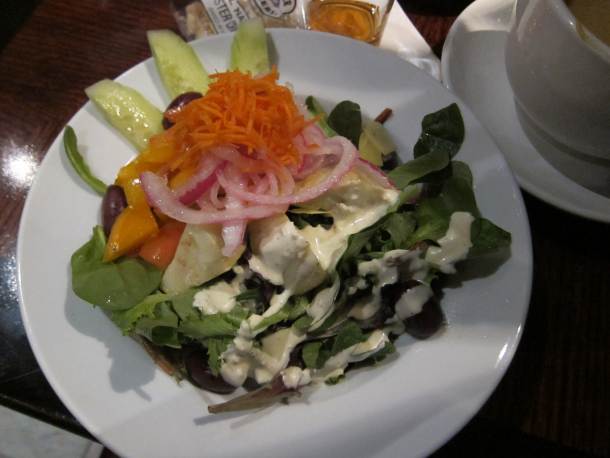 The soup and salad only came to $16 and since I had Dream Rewards, the meal was essentially free – not bad!