When Sara Beltran designed this bracelet for the WET Deck Collection, as part of the W Hotels ongoing, global partnership with the CFDA (Council of Fashion Designers of America), it was the pristine beaches of Puerto Rico that inspired her. After calling Puerto Rico my second home for the last year and a half, I can easily see how this island's beauty can be a source of inspiration – the beaches are some of the best in the world with crystal clear water, soft white sand and plenty of palm trees to offer shade from the sun. While the main island consists of beaches mixed with a coastline full of high rises, visitors seeking a more secluded experience often head to Vieques; a smaller island off of the coast of Puerto Rico, that provides the beauty of PR's beaches, but without all the touristy hoopla. It's almost like retreating to your own private beach. It is here, more specifically the W Hotel in Vieques, that Sara Beltran was staying when she created this bracelet…
"Threaded into this bracelet are the reflected colors of the ocean the very first time I saw the sun set in Vieques. The delicate, hand carved, Tiger's Eye shark fin charm is reminiscent of the water right before the rays hit, and features a glistening marquise diamond, adding an understated touch of luxury."
Also included in the WET Deck Collection is this gorgeous kaftan by womenswear designer Misha NoNoo, who had travel on her mind when she designed this beach inspired look.
"When preparing for a trip, I look for easy, packable pieces that are versatile enough for the beach, but can transition to casual evening affairs. I designed this cotton, voile-belted kaftan to help women look and feel flirty and fun, while maintaining a sense of softness and ease. The color inspiration came from the ephemeral hues from the Puerto Rican sunset that I was fortunate enough to experience myself when at W Vieques."
This kaftan is the perfect cover up for the beach and transitions perfectly to dinner and drinks at sunset. Deep pockets provide a safe place for storing loose items like lip gloss and a room key.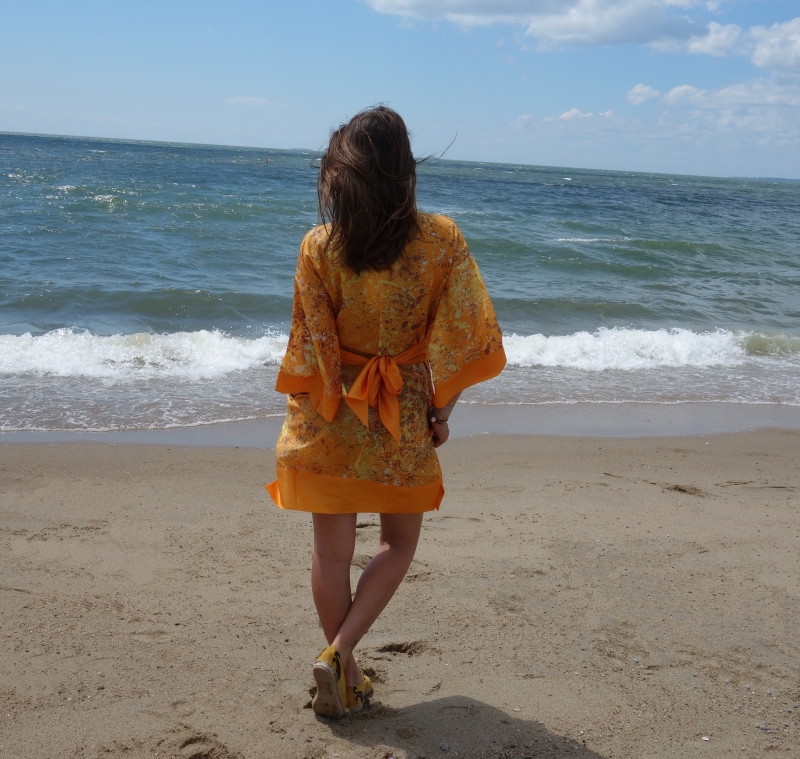 Tying everything together are these gorgeous espadrilles by Isa Tapia. I absolutely love these shoes – they are edgy, sexy, comfortable and the color saturation is very intense – just like the sunsets here on the island! They come with a sturdy shoe bag, making them perfect for travel.
"I introduced the Playa Line to offer more casual style to my clients and took my favorite espadrille design and gave it a W twist. I incorporated my signature swirls into a bright and cheery espadrille pattern that's a perfect combination of the quirky, feminine Isa Tapia look and flirty, fun W appeal. It evokes the beauty of Vieques beach whether you are working them by land or sea."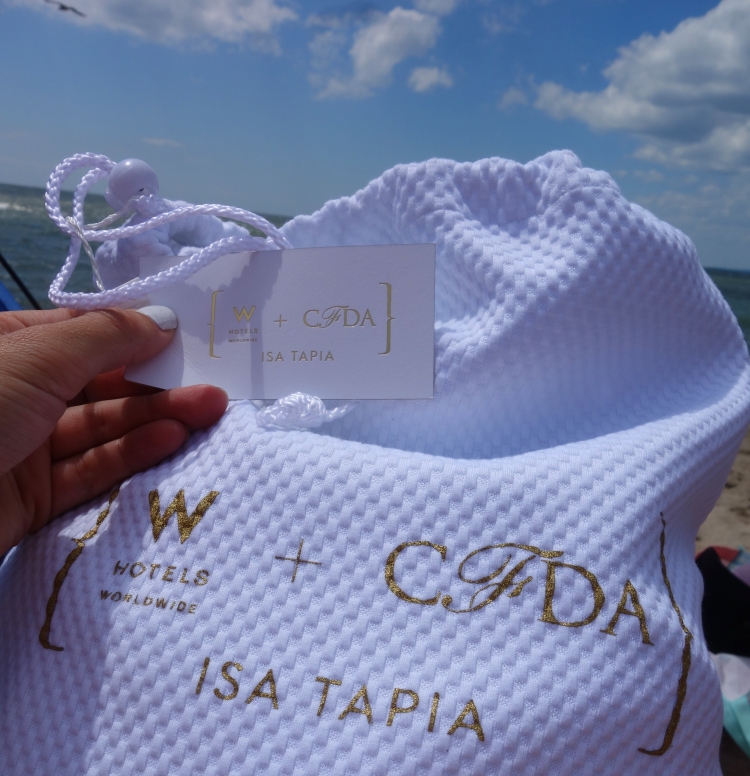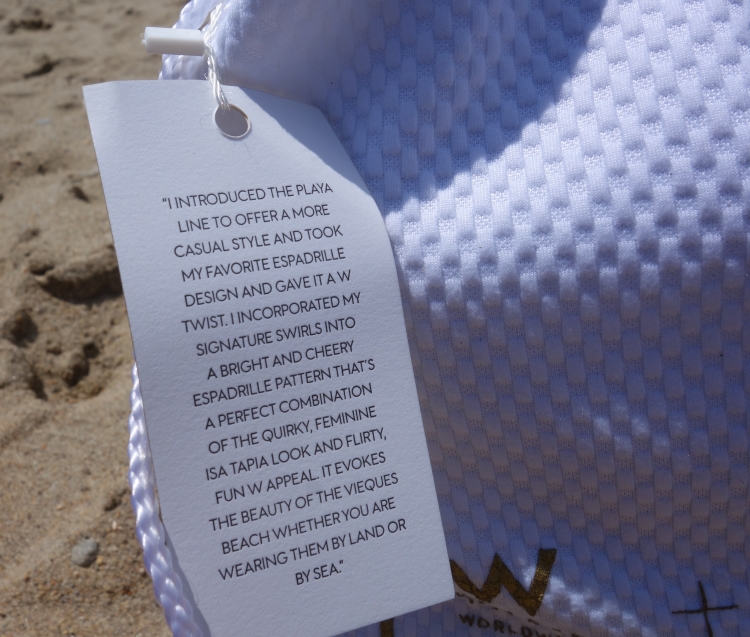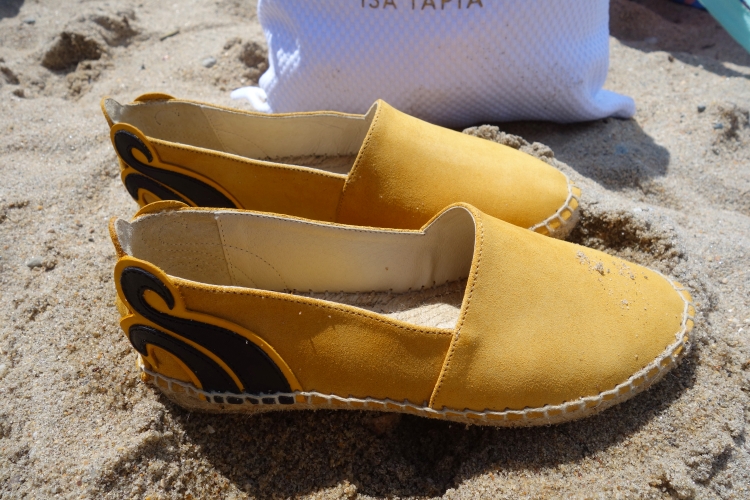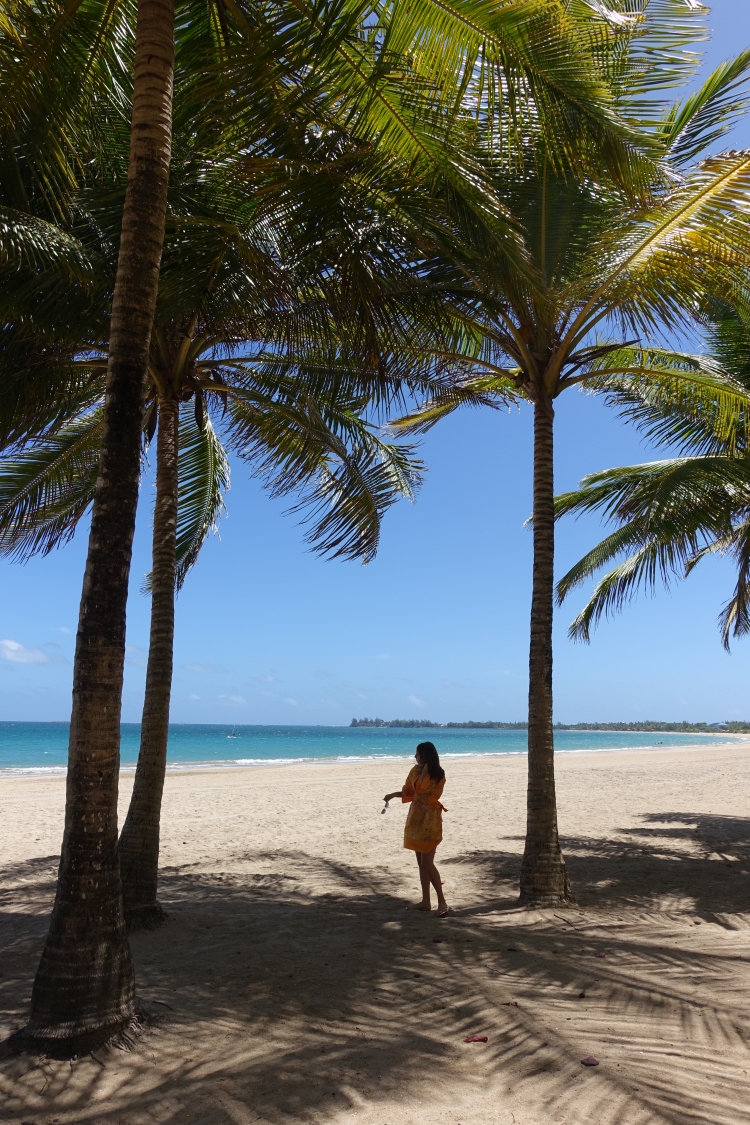 "Our partnership with the CFDA not only offers the designers the chance to grow their business and find inspiration for their work, but gives our guests access to exclusive pieces by these incredibly talented designers," explains Anthony Ingham, Global Brand Leader, W Hotels. "This gorgeous trio so perfectly captured the beauty of our retreat on Vieques Island and is a reminder of just how much travel can inspire works of art, including fashion."
The collection is offered exclusively online at W Hotels the store and at W South Beach and W Fort Lauderdale.