"The Hills" star, Lauren Conrad, debuted her collection to the fashion world during L.A.'s Mercedes-Benz Fashion Week.
The audience was full of fashion big wigs, anxious to see what the reality starlet would bring to the runway. The collection was full of flirty and feminine pieces that reflected Lauren's own sense of style seen on the show. While the show received mixed reviews, the clothing does seem to be full of looks that would work on the West Coast AND the East Coast. Personally, I think Lauren did a pretty good job – what do you think?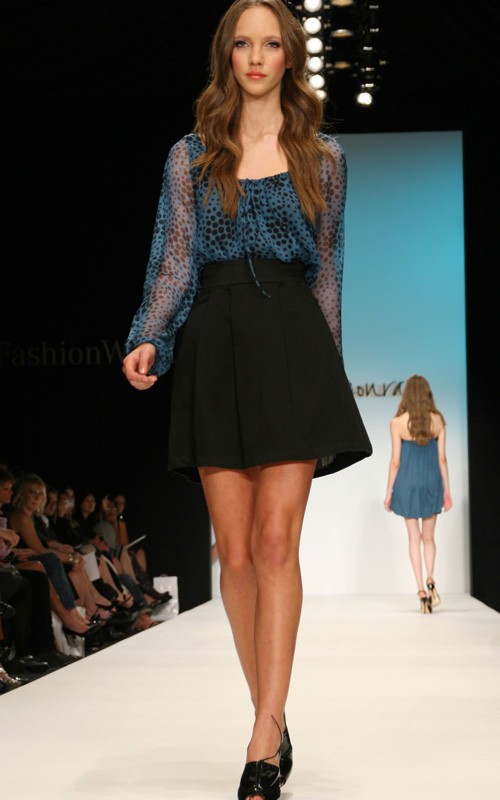 The collection targeted young women with an all natural feel to it. Simple and sweet as well as chic and sexy came out one by one. New fabrications were used to compliment modal jersey and stretch sateen. Colors were springy and included deep pinks, shades of blue, as well as neutral colors. Prints included large prints of roses that gave any dress a fancy look and polka dots that made the clothing playful and fun.
More photos after the jump…