This winter, I had the pleasure of meeting haute couture designer, Kim Hicks, at  the New York Botanical Garden Winter Wonderland Ball.
Kim Hicks is known amongst the high society crowd for her detailed, hand beaded gowns available at Bergdorf Goodman and made to order in her New York showroom. Tomorrow, Kim will be debuting her most recent collection at an invitation only fashion show at the historic Woolworth Mansion in New York City, but select bloggers and members of the press got a sneak peek at some of the ethereal dresses which are shown below.
In a Q&A (also below), Kim Hicks talks about how she got started in a career as a designer, her inspiration, and why she chose the Mansion as a backdrop for her collection.
Q-: When and why did you start designing
A: "Well I graduated from the New School in the 90s, and I've been designing ever since then for different designers. And then I started my own line because I was a frustrated twenty-something year old. I wanted to do my own collection."
Q: W-hat was your inspiration for this line-?
A: "Usually it's like a movie or some kind of mode that's going on, but this was really about the fabrics and silhouettes.-Like the fabrics that really talked to me.- Like when I go to Paris, I see the collections, and you kind of see what new fabrics are going to be in. And I was just looking through a lot of my old sketches and they were really glamorous, and I just wanted to do them. All black, whites, red silvers and-golds-, like old Hollywood, very feminine. When I saw every fabric I knew what I wanted to do with them, for every design."
Q: What made you decide to have your show at the Mansion?
A: "The venue I could have been apart of, of got full for the day, so I decided it would be very cool to do it in a private mansion. It's different, but it's more of the setting of the 'old world couture', and I want people to see the clothes up close, and more personal."
Q: How long is the dress making process?
A: "Weeks"
Q: If you could see your designs on anyone who would it be?
A: "Grace Kelly and Audrey Hepburn. And Oh I love Ava Gardener, and Maria Callas. I also love Monica-Vitti.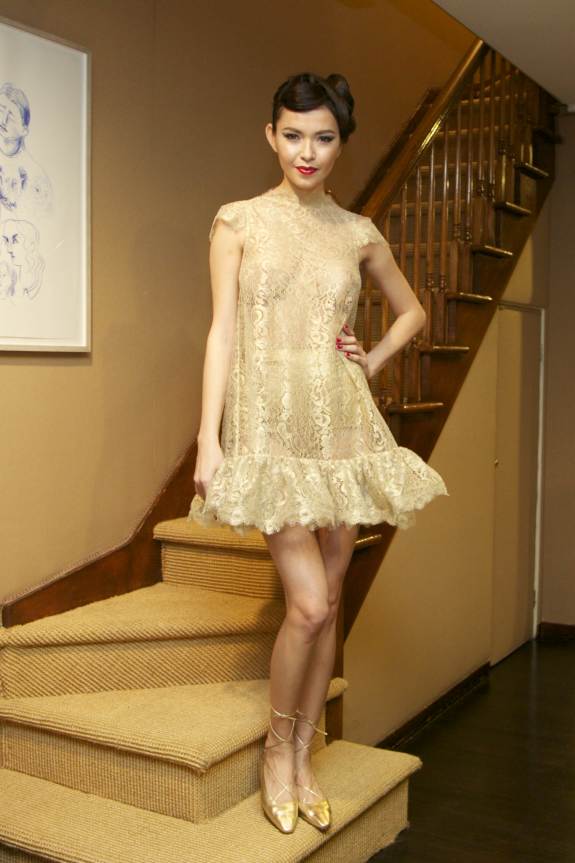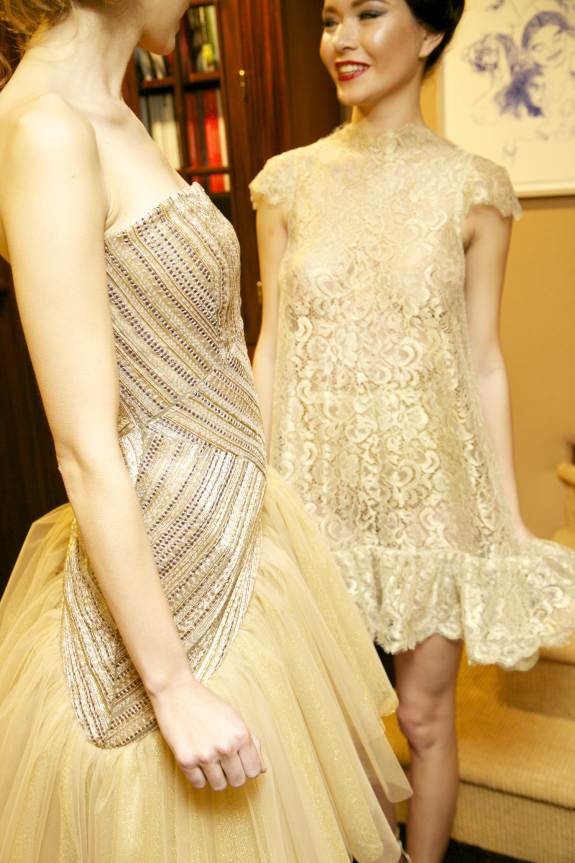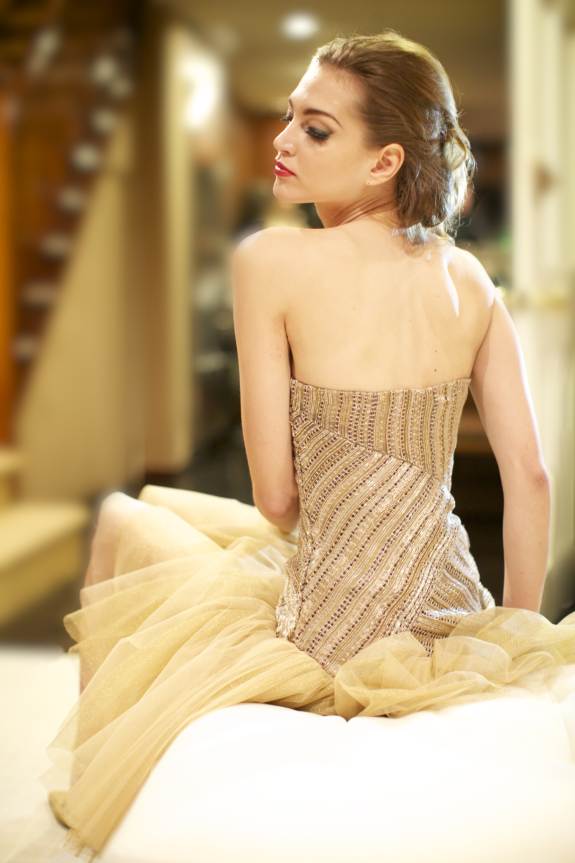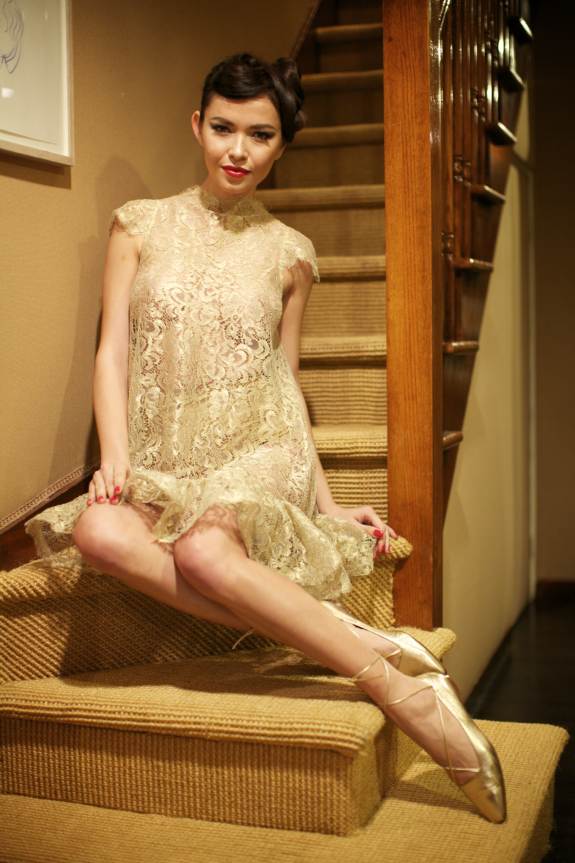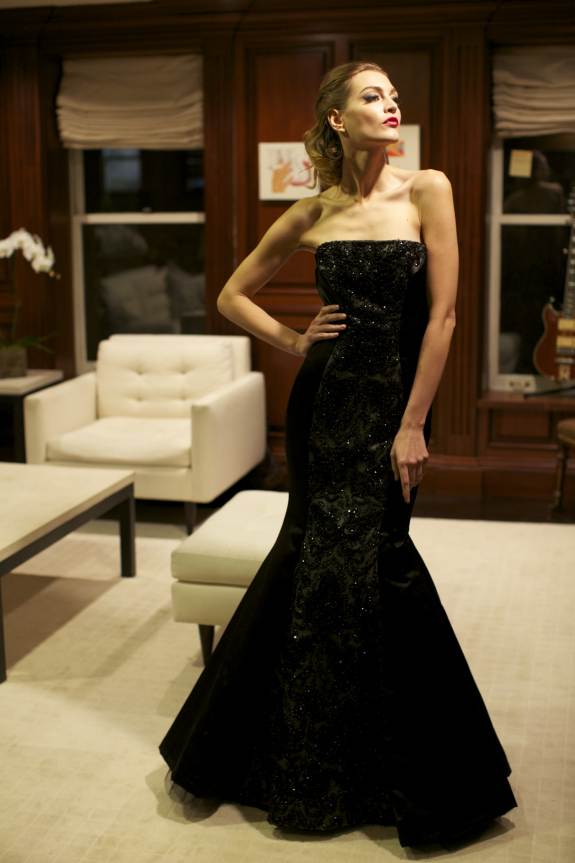 Below: Kim Hicks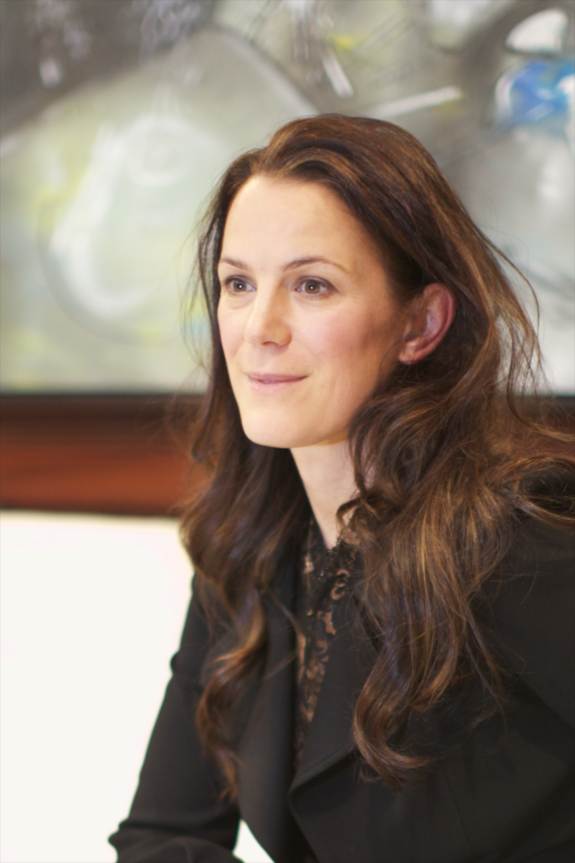 Hair was done by JOHN BARRETT SALON at Bergdorf Goodman
Makeup for the show was from Metier Beaute' at Bergdorf Goodman.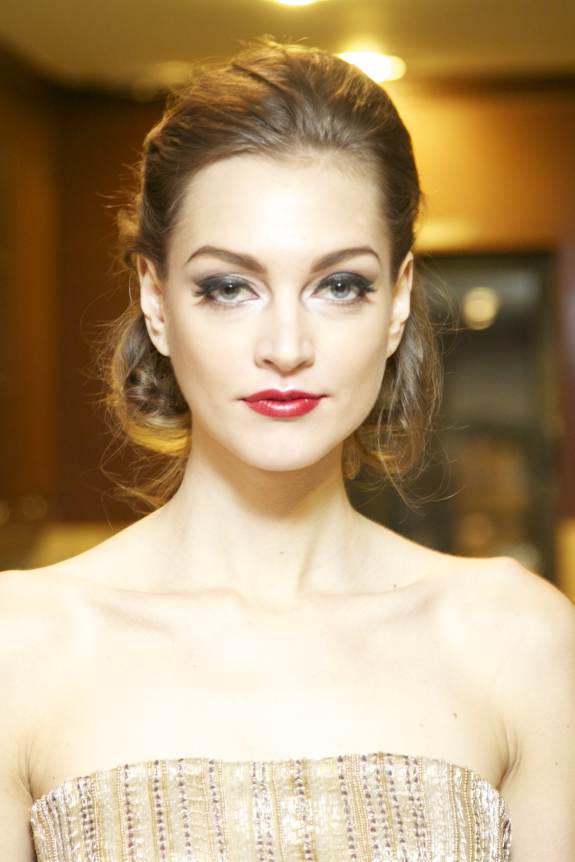 All drinks at the blogger and press event were sponsored by GIVEN LIQUEUR
Photo Credit:  JULIE SKARRATT AT JULIESKARRATTPHOTOGRPAHY.BLOGSPOT.COM