Definition: Boreal: Expedition, Mountaineering, Trekking, Walking, Trail-Running, Climbing. May refer to Boreal ecosystem or climate, the climate found in a region of boreal forests of the North.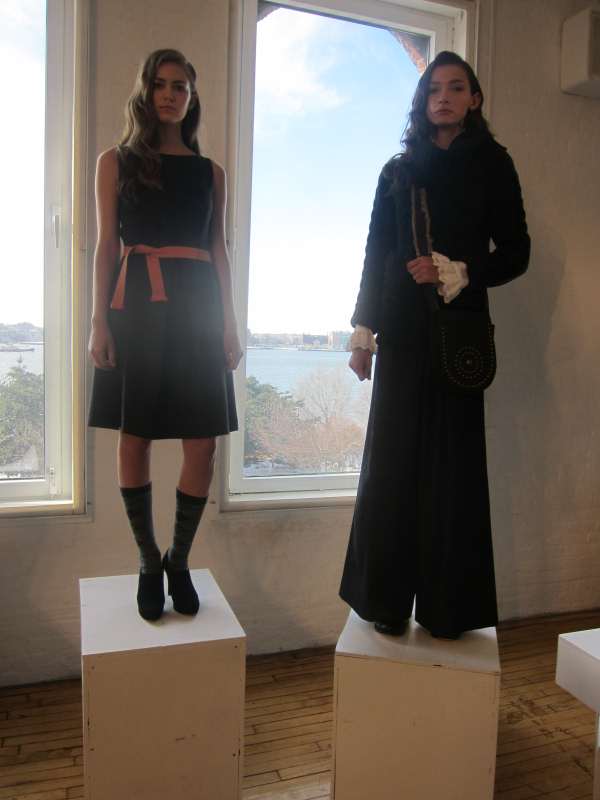 As I entered the elevator and began my transport up to the Gilded Age Fall 2011 Presentation, I could hear the sound of a violin and the piano. I knew I was in for something special.
Read More After The Jump…
It is the time of the year when the cold arctic air starts blowing from the North, and the frugal winter sets in. This Arctic chill reminds us that our ability to flourish doesn't come through relentless material profligacy, but through due attention to seasons, life cycle, and the unstoppable process of maturation. Winter was thought to present us with an arid world, stripped of meaning, devoid of hope, but it also allows us to re-examine the past and create a way to re-enchant the future.
For Fall 2011, Gilded Age was inspired by Captain Robert Peary's (famed Arctic explorer) explorations; his trips to Greenland and the North Pole circa 1901. The enduring stories and photographs taken during this perilous and unpredicted journey inspired millions of Americans, and conveyed the stark beauty of the norther regions and its inhabitants. The photographs of the landscape and icebergs captured the dramatic light, the vastness and isolation of the North. They have also brought to light great beauty, simplicity of design and an amazing functionality of hunting equipment, clothing and Greenlandic architecture.
A chunky Cashmere or Alpaca hand knitted sweater worn under a replica of an early P-coat style, paired with Marine denim is Gilded Age's way to face the cold in style, yet being protected from the elements.
Founded by Stefan Miljanic, principle designer and creative director of the brand, Gilded Age is an environmentally conscious, casual luxury brand deeply committed to organic, handcrafted, and artisanal approaches to fabric and product development. The brand is inspired by the early industrial revolution textile production techniques and craftsmanship of old New York and the North East from the 20th century, predating the era of mass production. The line is a consistent mix of premium selvage jeans and luxury sportswear that is sold at high end stores worldwide.
[nggallery id=68]
[nggallery id=69]