This morning we slept in and by the time we opened our eyes, the room was warm and the sun was beaming through the window. After a few dreary days in a row, it was so nice to see some sunny weather!
We made the most of our good fortune by walking to some nearby shops and visiting a small bakery for breakfast: A freshly baked donut filled with local cheese and cherries for JC, and a plain cheese for me. The cherries here are too sour for my taste, but JC likes them because he says they remind him of the cherries he used to pick on his grandparent's farm growing up in Poland.
I didn't take many photos today, but the few I did take were of the beautiful flowers that are growing all around Nova Gorica! After our walk, we headed back to the hotel to meet up with some folks and although we didn't really do anything super exciting, somehow the day flew by…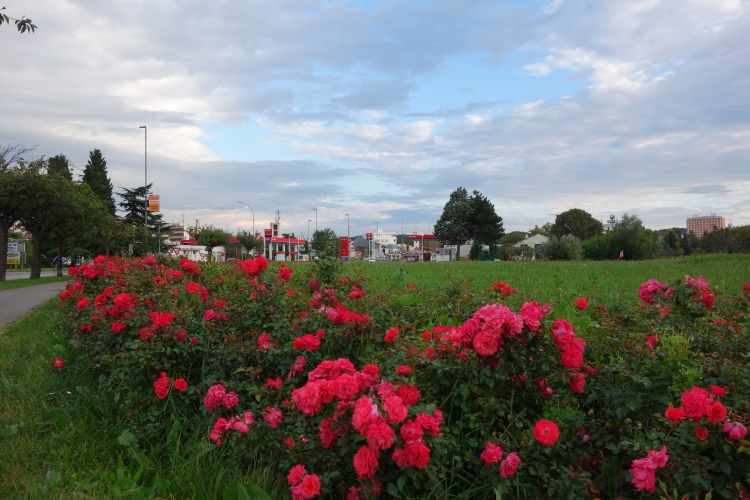 Since I'm still kind of obsessed with what's happening at fashion week, back in New York, I found myself watching a few more videos from the shows including Anna Sui's Spring/Summer 2015 Collection.
Three words: Socks with heels.