Punk rock meets hip hop at this season's Faguni & Shane Peacock's show. Models sported spiked chokers and some even spiked thigh high caged heels. A dark navy/black lip haunted each models lip with an extra shiny coat of gloss on top that juxtaposed the ultra matte skin each model sported.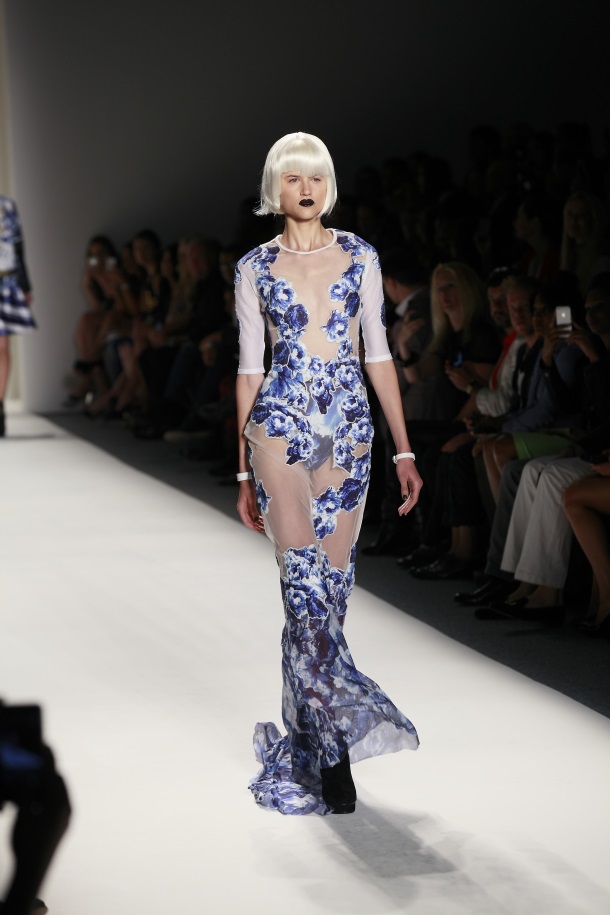 Models looked like there was no color whatsoever on their faces except for the lip and for the settle shadow on the lids. The platinum wigs looked great with the heavy lip and helped complete each runway look complete with sheer materials, floral prints, sequins, and even fur. 
Lead makeup artist: Kelly Thompson
Lead hairstylist: Matthew Curtis
Lead manicurist: Jessica Tong
Makeup products used: Kryolan Professional Makeup
Hair products used: Tresemme and T3
Nail products used: The Pilot G2 Manicure and Cirque Colors Nail Polish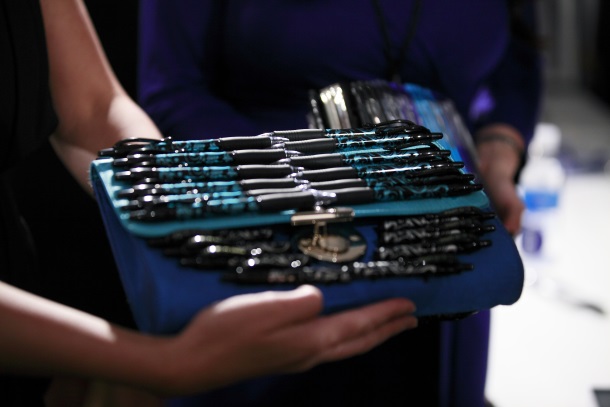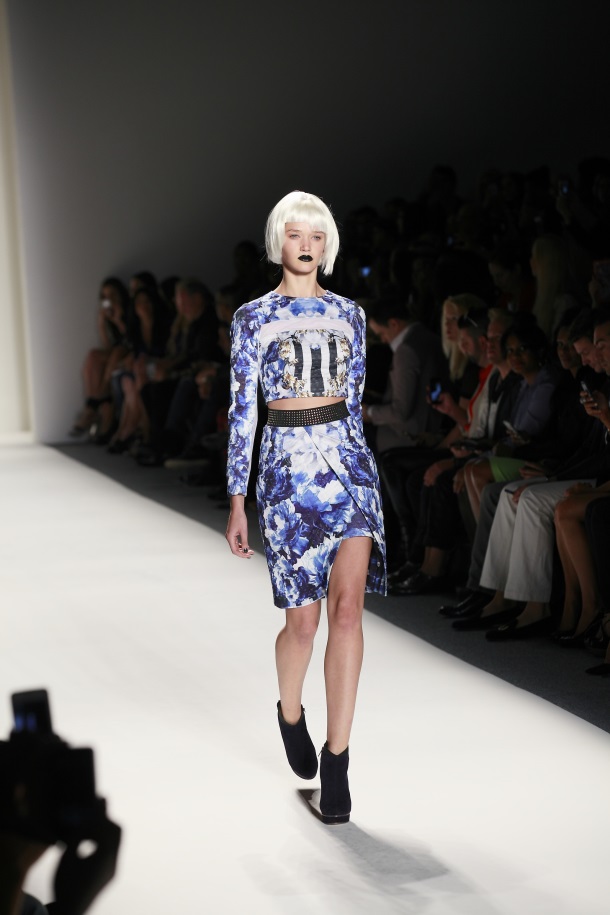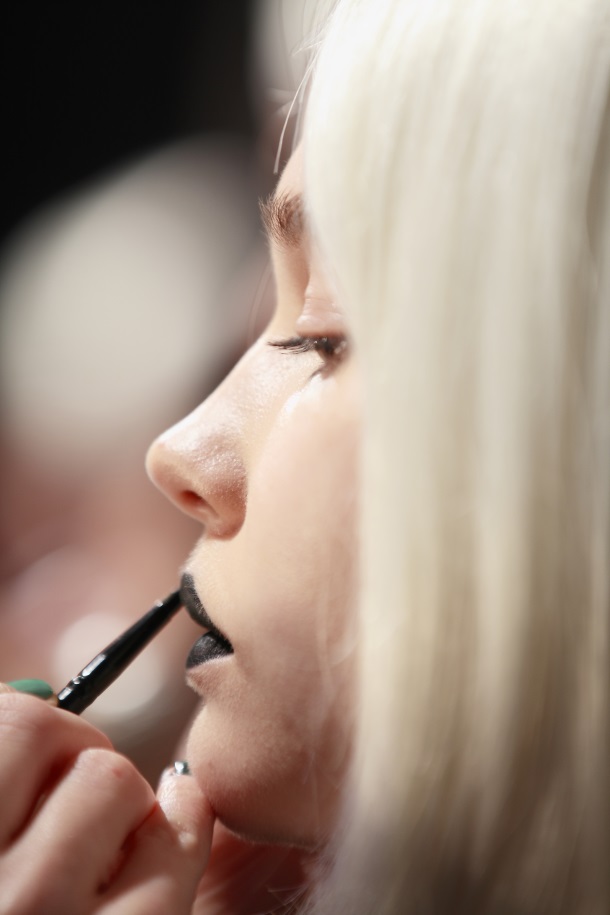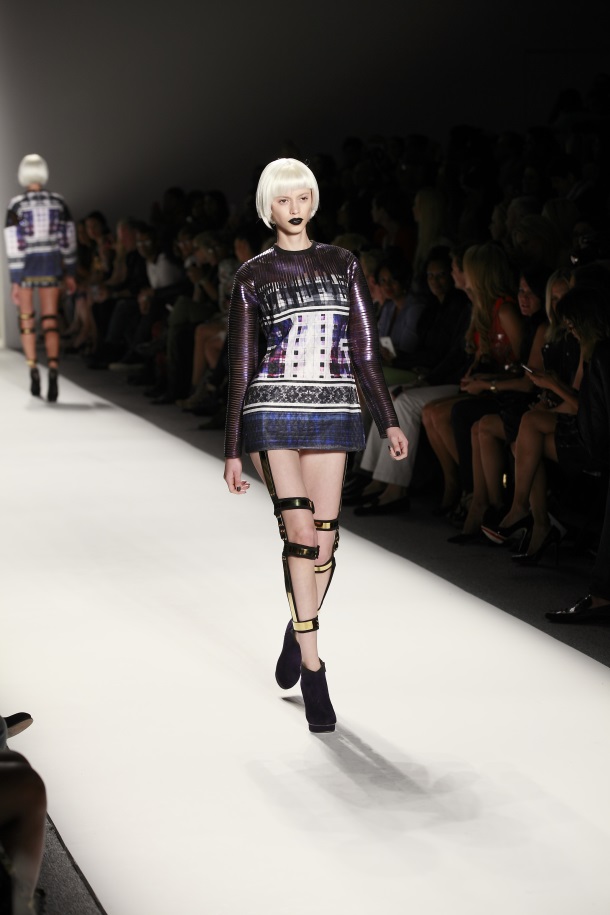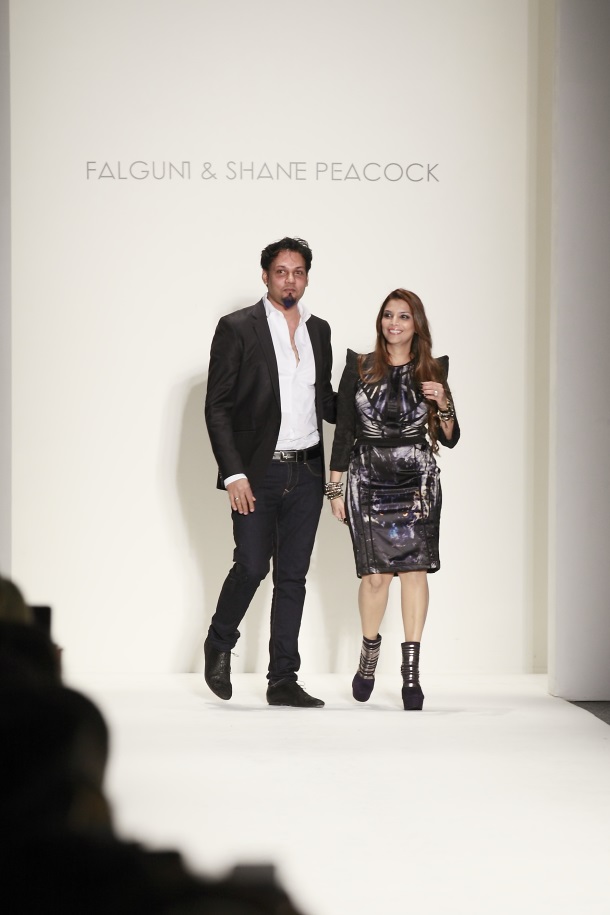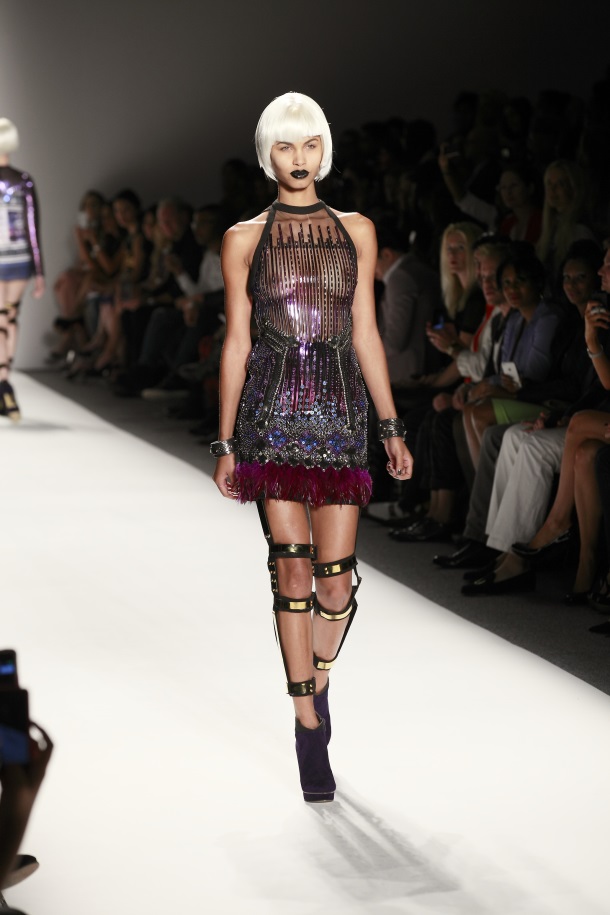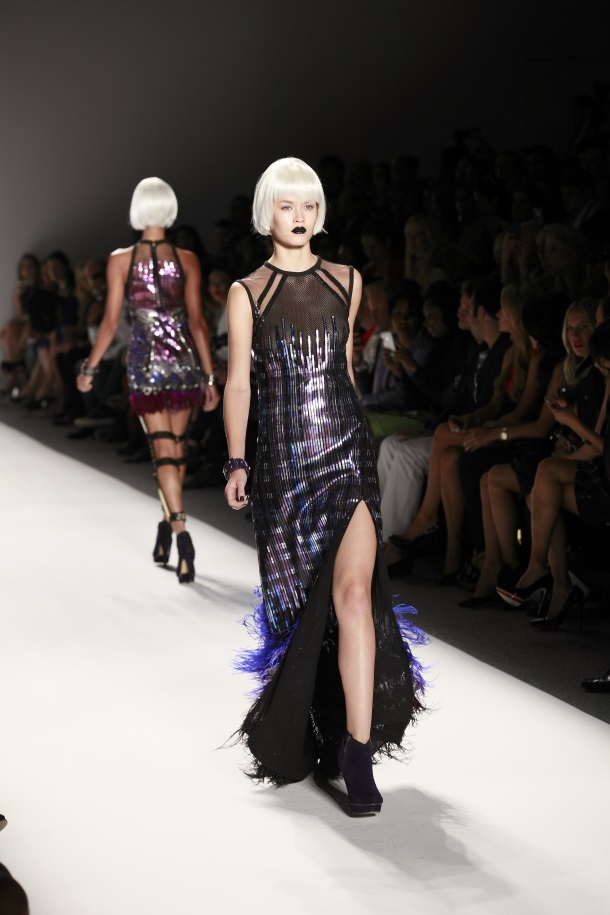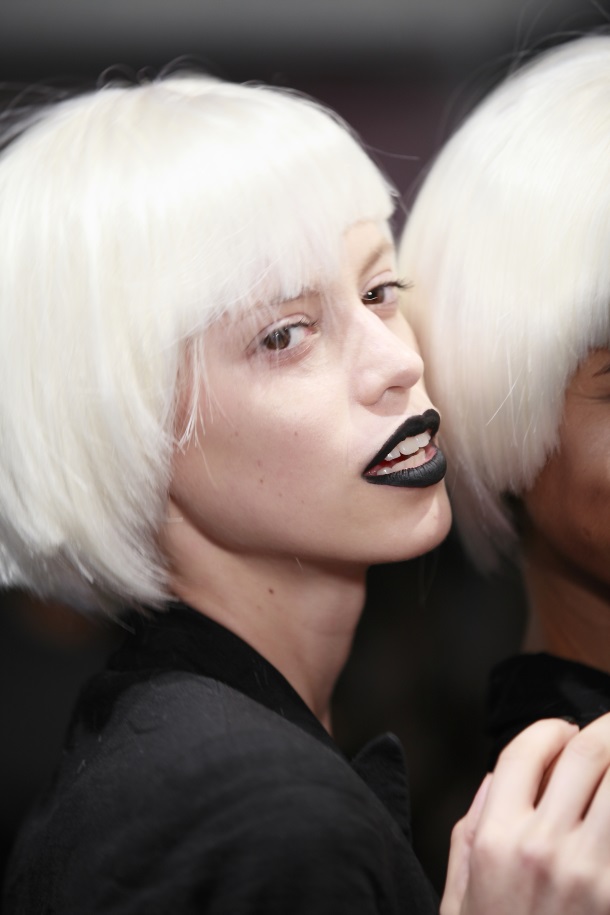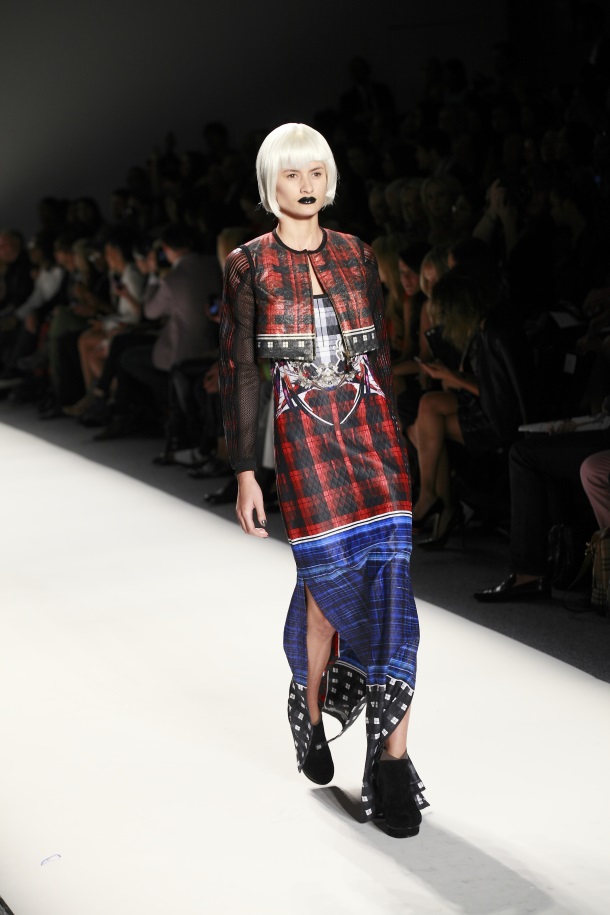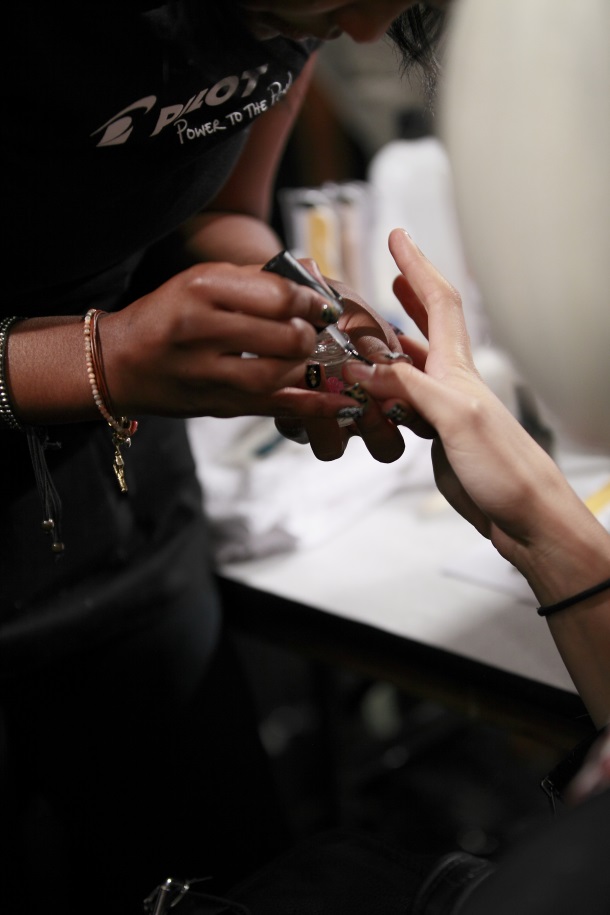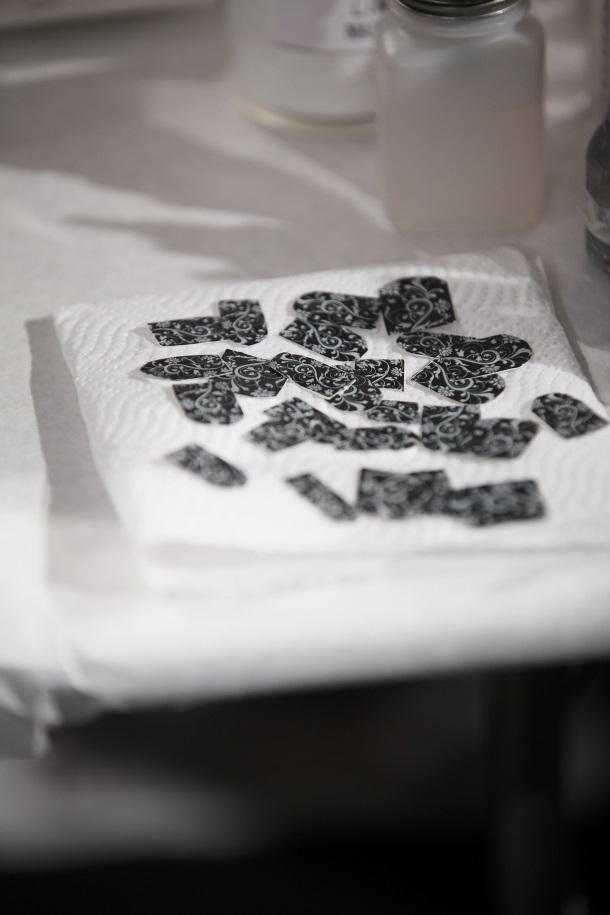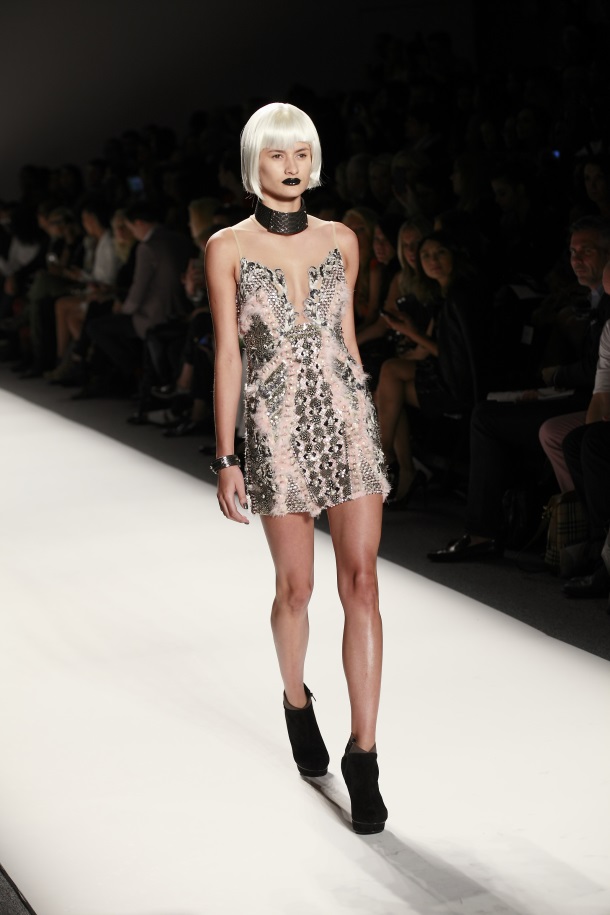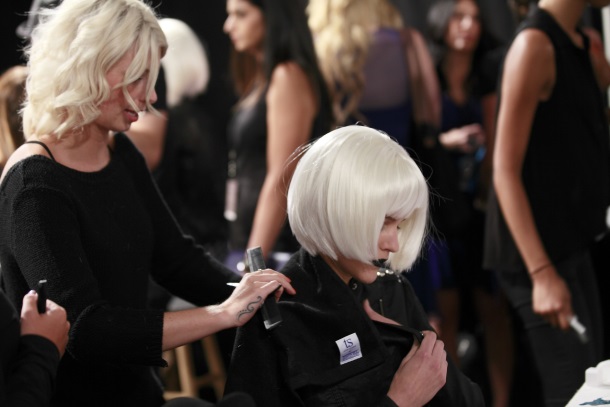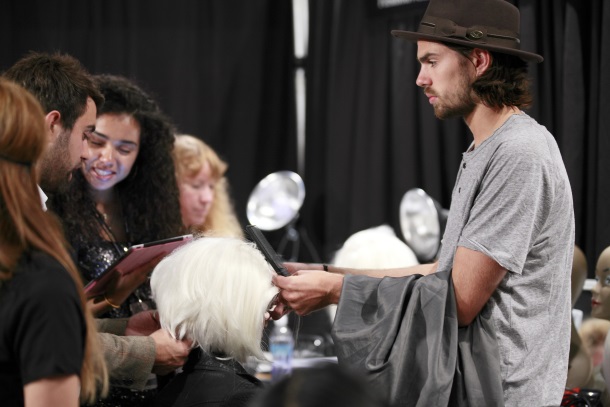 Interview with Shane:
beautypress: What can you tell us about the collection:
Shane: We worked with some strong florals and it's also a very futuristic look.
beautypress: What's going to surprise people the most once they see this collection:
Shane: We did a lot of separates, used strong colors. We used similar patterns in different garments. Usually we do print after print, but this time we stuck to only a few prints.
Interview with Kelly:
Kelly on about the look: We're doing a very dark lip that's very shiny for spring. For the skin using an HD primer and using an HD foundation that gives coverage, but still keeps face looking natural. There's a very matte finish. Eye shadow is natural; I suggest using something the same shade of the lid. Looks clean, can do fast so you can sleep in every morning.
beautypress: What are some Spring/Summer beauty trends?
Kelly: Definitely a lot of skin-play. It's going to look like you just have natural beautiful skin and look like you're not wearing makeup. Eyebrows are going to be even more natural. It's more about the lips then eye shadow.
Interview with Matthew Curtis
Matthew on about the look: This is a sci-fi summer look, staying quite androgynous. Slightly contrasting from the usual collection which is dark, we're being very graphic.
beautypress: What are some Spring/Summer 2014 trends?
Matthew: I've seen loads of braids and platinum is coming back in style. What's going to be big is mixed texture styles like wet on one side and dry texture on the other side. Lots of fringe and ponytails everything is effortless, nothing too structured.
beautypress: What's the go-to hairstyle for women in the Spring/Summer 2014 season:
Matthew: It's more about how they style it. Keeping more length to play with is important, but it's more about the products like gel, mousses, shine sprays to help braid. Dry shampoos give natural texture.
Interview with Jessica:
Jessica on about the nail: We're doing a holographic black nail and nail decals provided by Pilot pen based off the G2 fashion pen. The inspiration came directly from that print.
beautypress: What are some Spring/Summer 2014 trends:
Jessica: People are looking for color blocking and geometric prints.
Source: beautypress
Photocredit: Gustavo Villar