Recently, I received some Burt's Bees Products for review and although it's been awhile since I've used this brand, I'm happy to be re-acquainted. When I lived in Orlando, FL, I did most of my shopping at the Whole Foods down the street from me, which is where I was first introduced to the brand. (Burt's Bees was already selling in over 4,000 smaller retail shops, but Whole Foods was the company's first big break into a high end/mass retailer.) Back then, I religiously included Burt's Bees  in my daily beauty regime – face wash, moisturizer, toner, and lip gloss.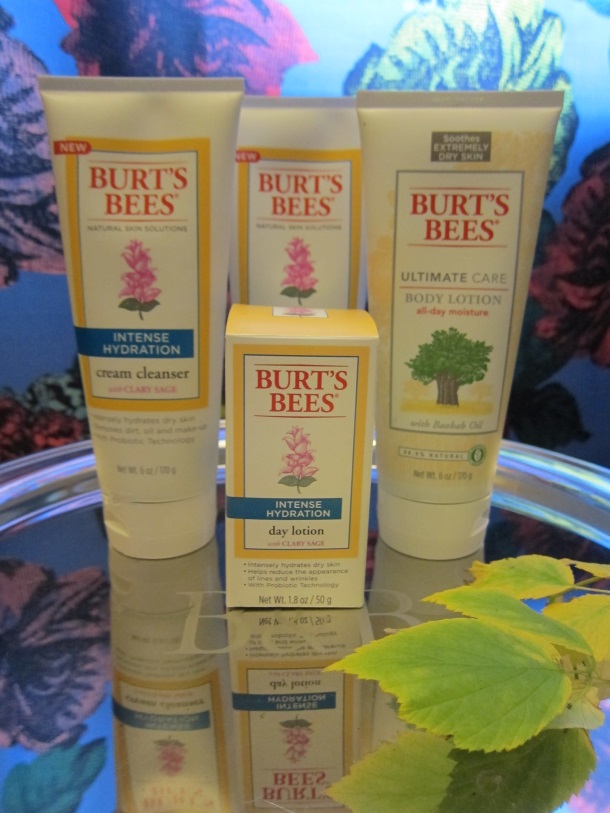 Of course, today you can find Burt's Bees practically everywhere – it's reputation as a brand has definitely outgrown the health fanatic's niche to include a much broader appeal. What I personally love about Burt's Bees products is that they are gentle, made with natural ingredients, and leave your skin feeling soft and smelling clean and fresh!
Below is a recap of the products I received and have since incorporated into my daily routine.
Intense Hydration Cream Cleanser ($10) cleanses the skin and removes all makeup without stripping the skin of essential oils.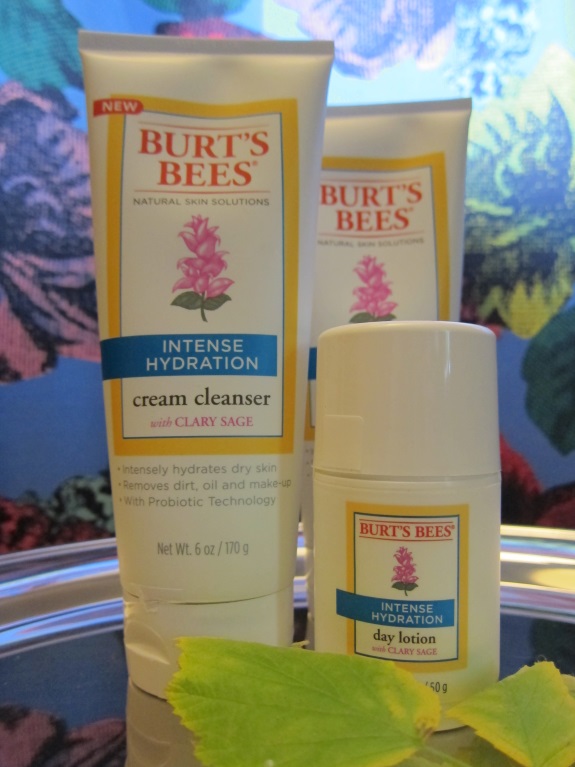 I've been using Burt's Bees' Intense Hydration Cream Cleanser for the past few weeks – both in the morning and before bed. I like that it cleans my skin while leaving it soft and hydrated. (I've still had to use a separate make-up remover however, for heavy eye makeup like dark eye shadow and mascara, but that's to be expected.) Both the intense hydration cleanser and day lotion are created with Clary Sage, a plant known for "its fierce will and exceptional ability to trap and retain moisture."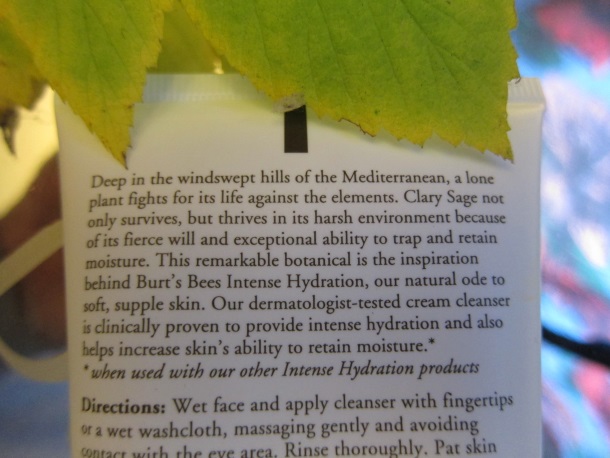 Intense Hydration Day Lotion ($18) will have your skin thanking you in no time. Inspired by the Clary Sage plants ability to retain moisture in harsh environments, these natural products will do the same, leaving your skin supple and soft. Just like the cleanser, Burt's Bee's Hydration Day Lotion is dermatologist tested and non-comedogenic (won't cause acne). This lotion will help reduce the appearance of lines and wrinkles while keeping your skin fresh. Lightly scented, this lotion absorbs easily and feels gentle yet effective.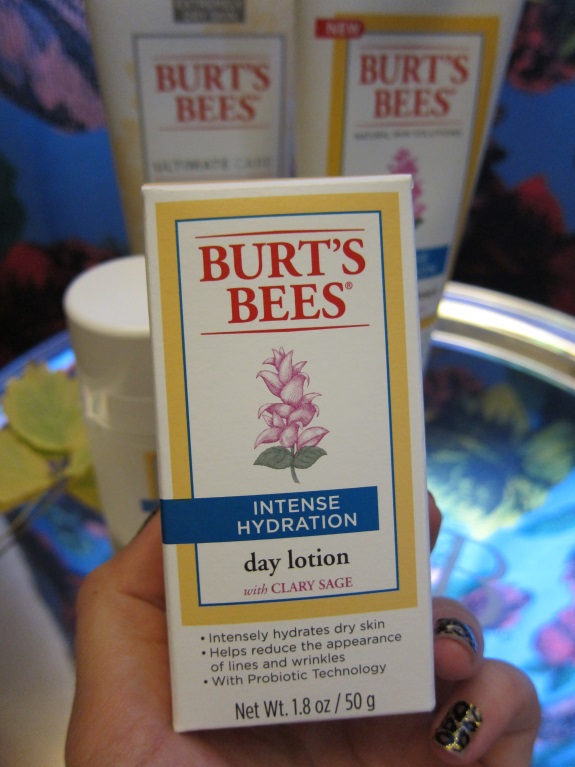 Ultimate Care Body Lotion ($10) This lotion combines nourishing Baobab Oil, nutrient-rich Pumpkin Seed Oil and the lovely scent of Green Tea Extract. I like the light and refreshing scent of this lotion. It's vitalizing without being too strong.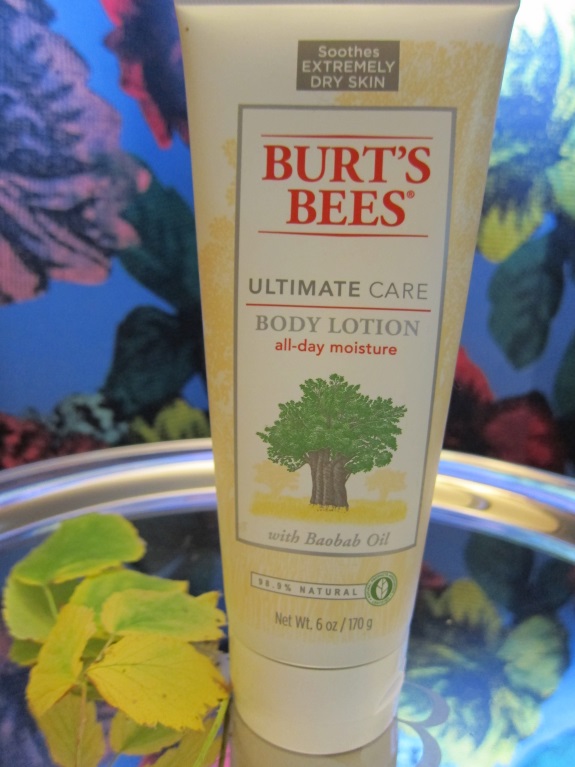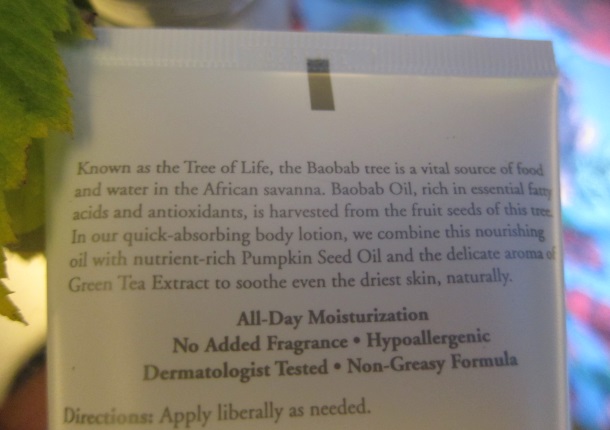 The ultimate care body lotion goes on thick but absorbs nicely without leaving a residue. Leaves your skin feeling silky smooth!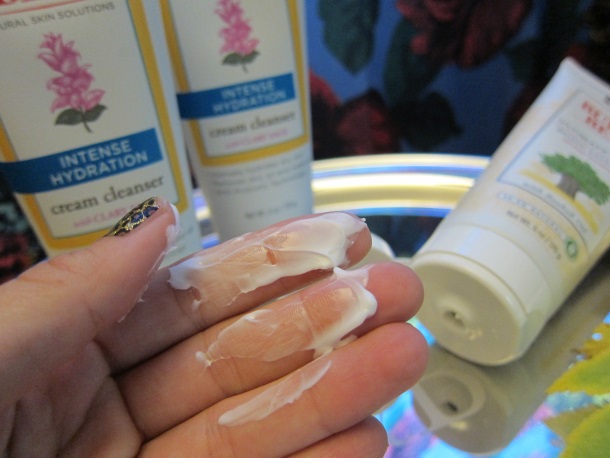 For more information, visit www.burtsbees.com 
Twitter: @BurtsBees
Facebook: Burt's Bees