Top of the Mark was a recommendation that JC and I wanted to make sure we checked out during our stay in San Francisco. For this outing, we were somewhat adventurous – starting the journey with a walk along the pier before catching a trolley bus. It wasn't too long before sunset and along the way we stopped to take some photos of the Golden Gate Bridge, which we could see through a hazy fog in the distance. Our bus stop was a few blocks away from Top of the Mark and we had to walk up a super steep street to there. We had some fun working up an appetite on our way  – both for the appetizers and for a martini from Top of the Mark's 100 Martinis menu – you read that right – there are one hundred martinis on the menu!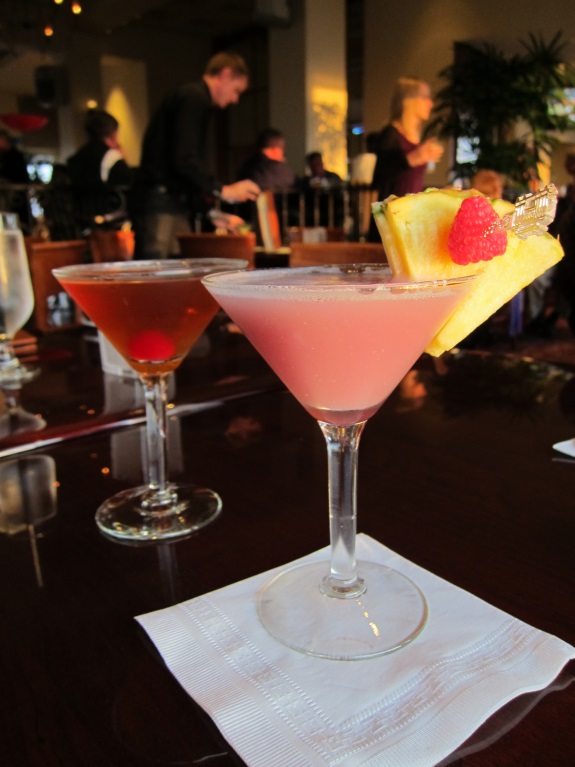 Once we made our way up to the top floor of the Mark Hopkins Hotel (which is where Top of the Mark is located, hence its name), we were seated (per our request) at one of the window seats. In the distance, we could once again see the Golden Gate Bridge as well as some other notable buildings on the skyline.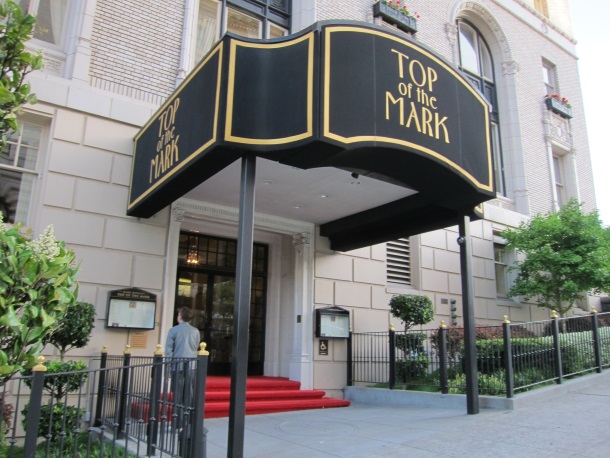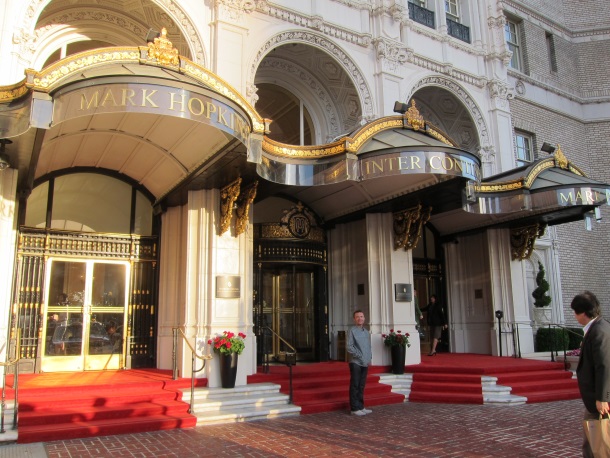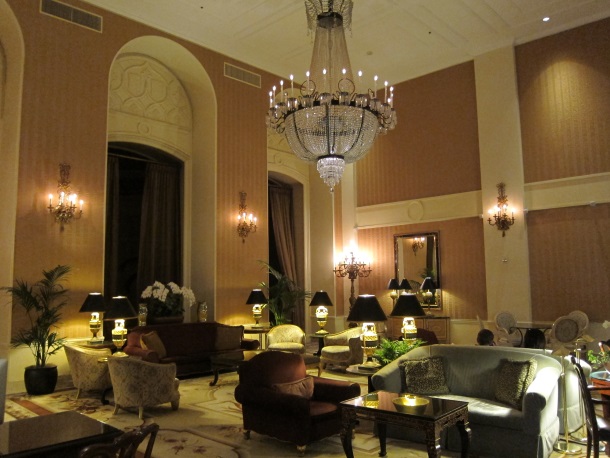 Live music for the evening included a classical ensemble consisting of a piano and a couple of violins – definitely added a nice touch to our dining experience! There were even some people dancing in the center room.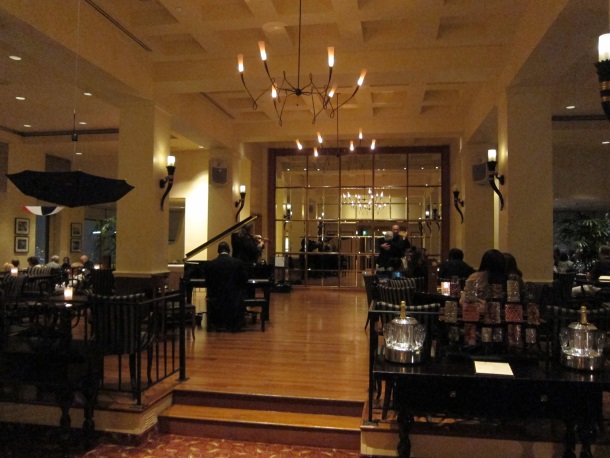 For food, there were only finger food options, which was fine with us. We selected a few small dishes like sliders, asparagus deviled eggs, and mini soft tacos. For dessert we ordered the sampler.
Asparagus Deviled Eggs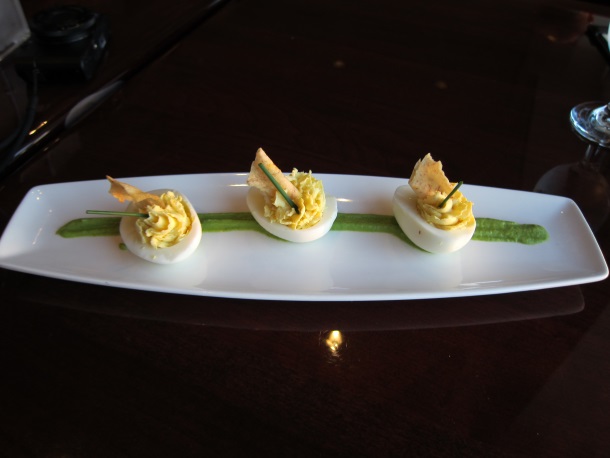 Beef, crab cake, and duck? (I don't remember what the third slider was). They were all VERY delicious!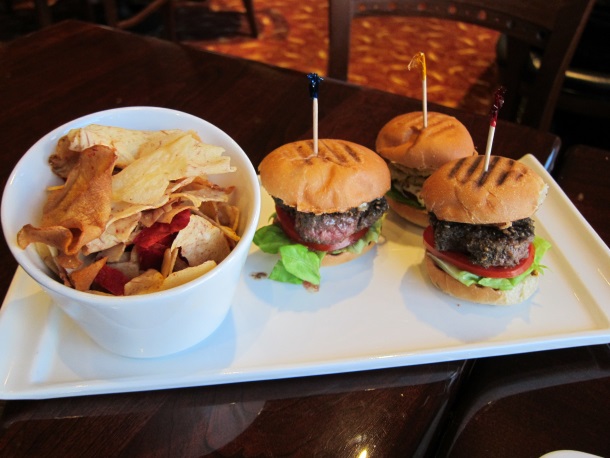 Shrimp, pork, and chicken mini tacos – SO good!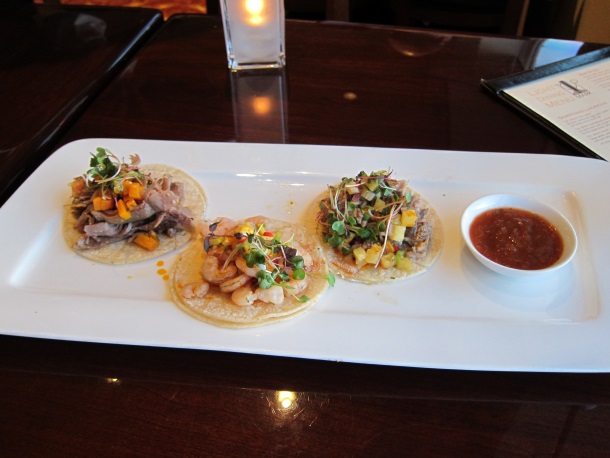 Dessert!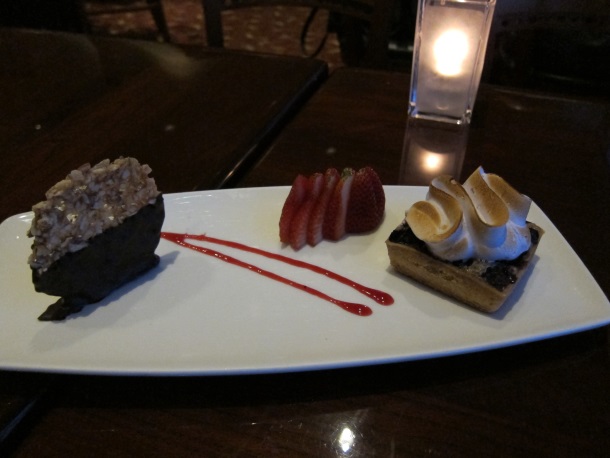 The view: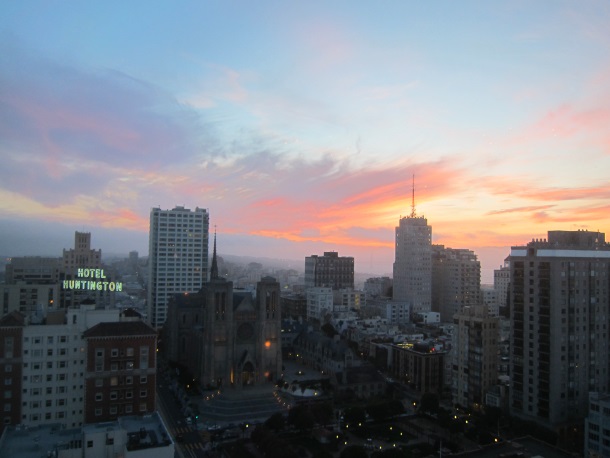 Can you see the Golden Gate Bridge through the hazy sunset?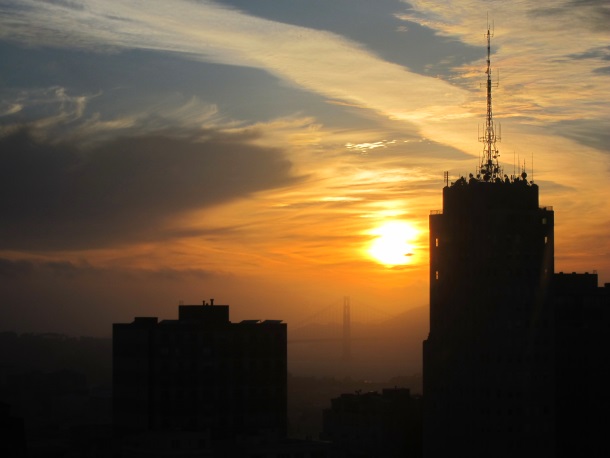 In case you were wondering – we weren't feeling as adventurous after our meal, but thankfully catching a cab back to our hotel was quick and easy. (There were doormen who were friendly and happy to help)