The other night, I was having a little bit of insomnia and found myself staring at the computer screen – too wired to sleep, but too tired to do anything even remotely productive.
I'm not sure where the idea came from, but as I was scrolling through my Facebook feed, an image caught my eye and the idea to turn it into Kaleidoscope Art popped into my head.
Since then, I've been enjoying playing around with different images and I especially like the way this one turned out! The photo is one I took of the pool at the Mariott in Condado. From a distance, this image reminds me of a piece of agate, but up close, you can see palm trees and people lounging by the pool.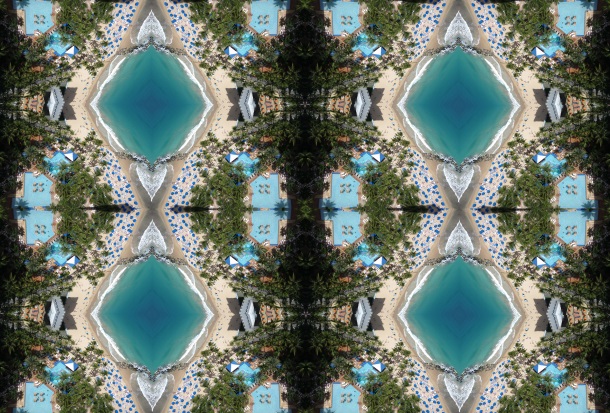 Keep scrolling to see a zoomed in view as well as the original pic…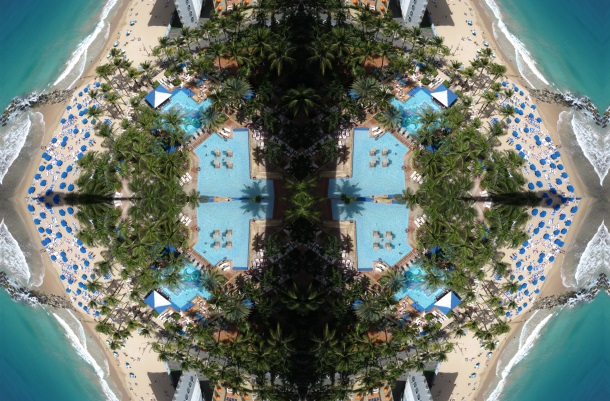 Cropped and rotated…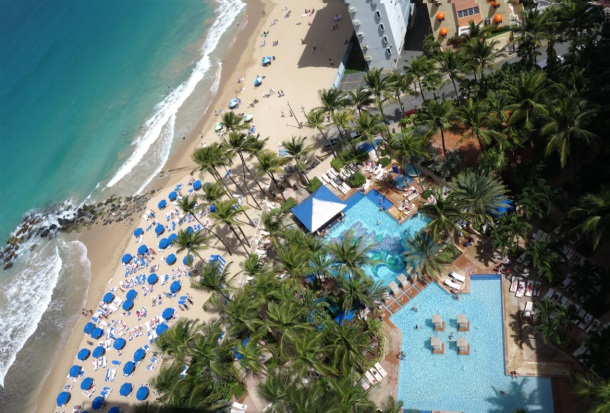 The original!