Monday night Ne-Yo hosted a charity event along with GQ Magazine and ALFANI Menswear. The benefit was to raise money and awareness for The Compound Foundation which is a group dedicated to helping underprivileged children.
Ne-Yo started the charity after reflecting on his own life and realizing how it was the help of others who made him what he is today. He knows that without the emotional and financial support of mentors, he would have led a much less successful life.
He also realizes how much of today's youth is living in welfare supported environments where a little love and attention can go a long way into encouraging positive futures. Ne-Yo wants to make sure that these kids know that they can become successful and productive citizens. The compound Foundation is there to help them do just that.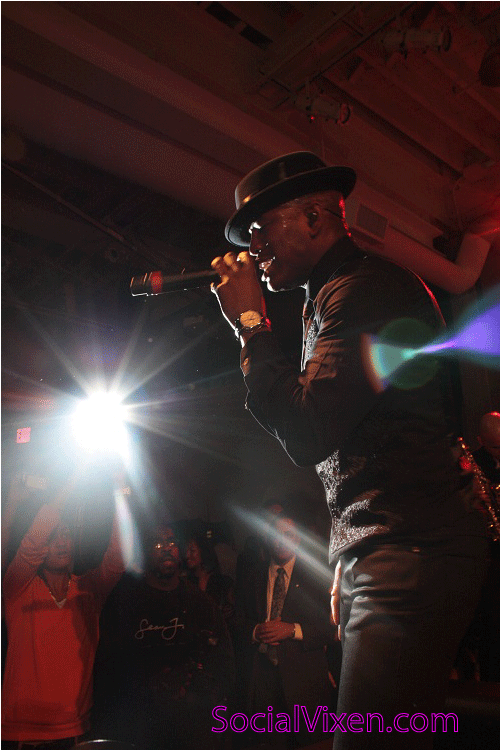 "In a lot of cases a group home becomes preparation for another controlled environment in the future if you know what I mean. We want to change that," Ne-Yo said. "We want to make sure these kids are being helped as opposed to just being housed."
The event was held at the Stephen Weiss Studio (NYC) where guests learned about the mission of the charity and were treated to a private performance by Ne-Yo who sang a few of his own songs along with Beyonce's Irreplaceable and Jennifer Hudson's Spotlight.
With a 3 piece horn section and a killer drummer, the show was amazing (I literally almost said 'to die for' and caught myself – damn you Rachel Zoe and your 'Zoeisms'). Ne-Yo was pretty amazing himself, displaying some fancy footwork and making time to swoon the crowd as he belted out a heartfelt 'Closer'.
At the end of his performance, he threw his sweat rag, err towel into the crowd…not sure how I felt about that although the gentleman who caught it seemed pretty excited. I am curious, would you really want a dirty, wet sweat rag, even if it was from your favorite performer???
Check out some pics from Monday's event:
Micah and Lydia Hearst
Yours truly with Micah from MicahJesse.com