Today, I headed over to the Royalton Hotel, Penthouse suite, for an exclusive showing of the new and fabulous, FlipOut sandals!
At the event, I was able to view some of the amazing sandals, which come with super glam ornaments, that can be interchanged to create many different looks. I also had the chance to talk with the owners of this fantastic, new line, Tracey Hunter and Cheryl Hamersmith-Stewart, and learn about their vision and how they came up with their brilliant idea!
Tracey and Cheryl are long time friends, who both spent a large amount of time working at Sandals Resort. After hearing, time and time again, from women who wanted something glamorous to wear on the beach, but didn't want to wear heels (for obvious reasons), the ladies decided that there was definitely a niche market for dressy sandals. Many of the women that Tracey and Cheryl met during their time at the resort, all voiced that they loved flip flops, and yet wanted to still look fabulous. This extended to brides, brides-to- be, and the members of their bridal party, who wanted comfortable flip flops during dress rehearsal (and beyond) but again, wanted to remain dressed up for the occasion!
FlipOutSandals was created…Brazilian-type flip flops (black, metallic copper, metallic silver and white) and chic "haute couture" jellys (pink, clear and smoke) can be combined with 6 stunning 3-D designs including: Rare White Orchid, Rare Amber Orchid, Dazzling White Daisy, Dazzling Pink Daisy, Fluttering Butterfly and Happy Heart. .
My prediction is that FlipOut Sandals will quickly become a new favorite among women of all ages. With the option of switching out the shoe ornaments, there are endless combinations that can go with many outfits and really add that extra touch of 'bling' that us ladies love so much!
At the event, I enjoyed a reflexology treatment (to prep my feet for my dazzling new sandals), a wonderful lunch, a bubbly glass of champagne, freshly made tea, and sweeping views of the city. The girls from The Narrative Group did an amazing job of setting the atmosphere for these wonderful flip flops and  providing a relaxing environment to get to know Tracey and Cheryl.  With first class treatment, first class amenities, and top quality design work on the sandals, you'll be happy to hear that the prices for these beauties are very affordable (~$19.99 – $34.99).
(Note: Pics Uploaded Via Android Incredible)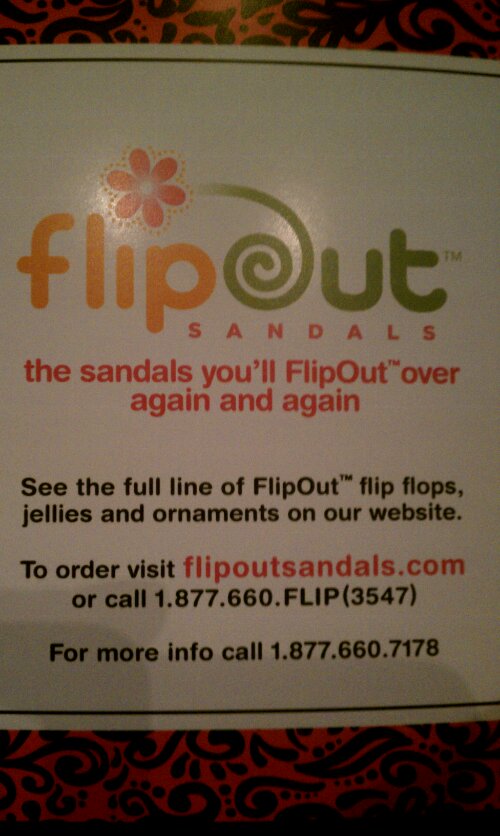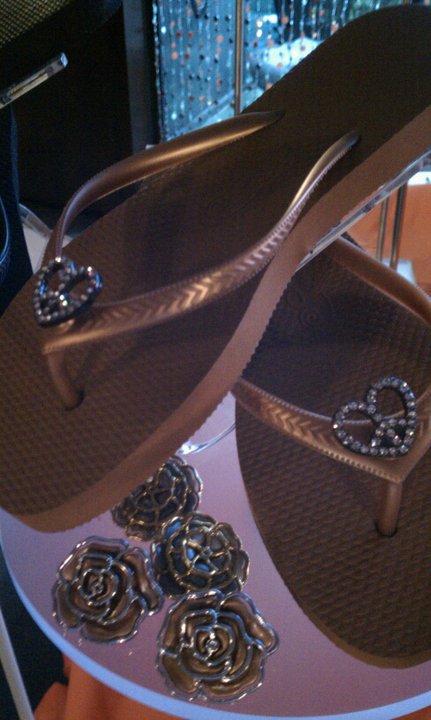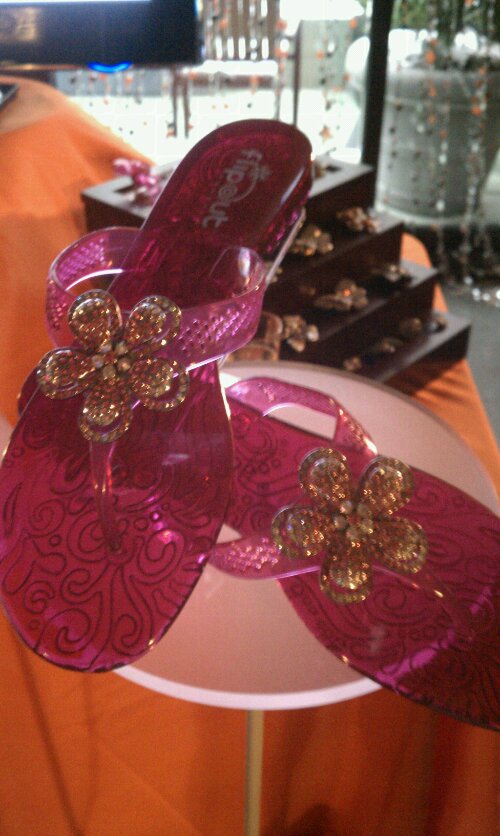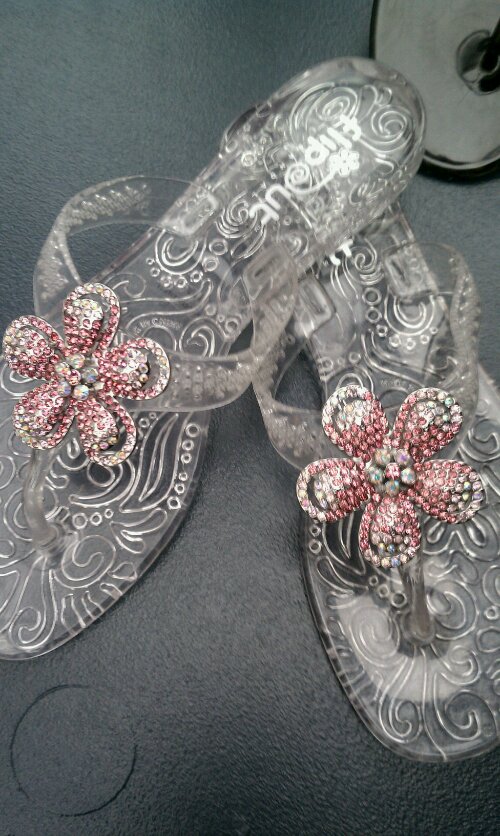 LOVE THESE!!!