Founded by sisters Danielle and Jodie Snyder, DANNIJO is a fashion jewelry label and lifestyle brand known for its eclectic fusion of raw flair and timeless style.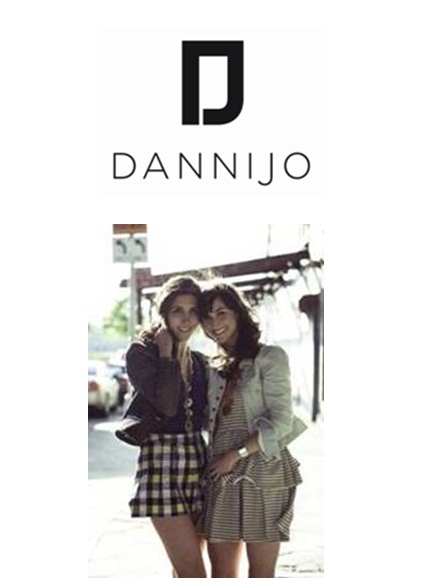 With a celebrity following of Beyonce, Natalie Portman, Blake Lively, Michelle Trachtenberg and a magnitude of others along with a presence at retail doors such as Bergdorf Goodman, Henri Bendel, Intermix, Harvey Nichols and Holt Renfrew; it's hard to believe these self taught jewelry designers learned how to wirework by playing with their father's medical tools as kids.
More…
Opened their first store,
Jewels, in their hometown, Jacksonville, FL in 2003, the accessories boutique stocked their collection as well as a range of other fashion jewelry labels and accessories and quickly become a favorite stop amongst locals and friends.
Upon graduation from college the young designers teamed up to create a capsule jewelry collection to benefit L.W.A.L.A at its New York fund raising gala. Natalie Portman made mention of the collection in New York Magazine's Gift Guide edition as the "gift to give" that year.
Since launching in 2008, DANNIJO has collaborated with a range of designers for New York fashion week, including Luca Luca, Trovata, Bensoni, Nima, and Walter.
All pieces are hand-made in New York in various metals –oxidized silver, gold, and gunmetal— and mixed with bold colorful elements including drusy quartz, crystals, aqua aura and pearls. Combining Danielle's bohemian whimsy and Jodie's old-world sophistication, the range includes bold cuffs and bracelets, statement necklaces and rings and intricately crafted earrings.