I made this purchase spontaneously while waiting in line  at my local Victoria's Secret store in Westchester. Named 'Big Smooch', this lip gloss claims to be an 'extreme' lip plumper and at $12 a pop, I was really looking forward to that tingly feeling that most lip plumpers have. Unfortunately, it did not deliver.
While I love the color (nude), and shimmer of this gloss, it simply does not 'plump' my lips as is claimed on the box and therefore, for the price, I feel I could have done better elsewhere. In fact, Victoria's Secret's 'Beauty Rush' lip glosses give more of a plump effect/feeling and come in a variety of fun and flavorful colors like 'more mimosa' and 'sugar high' (though a little on the sticky side, I'm a fan). At a little less than half the price, the 'Beauty Rush' glosses are definitely more value for your money. Big Smooch is simply a 2 in 1 gloss with a nice scent (sweet, but undistinguished). More below.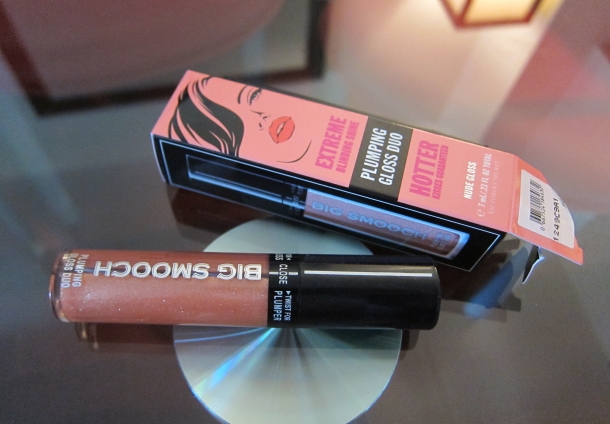 How it works: Twist to the left for the gloss and then to the right for the 'plumping' top coat, which is more of a shimmering top coat than a plumper.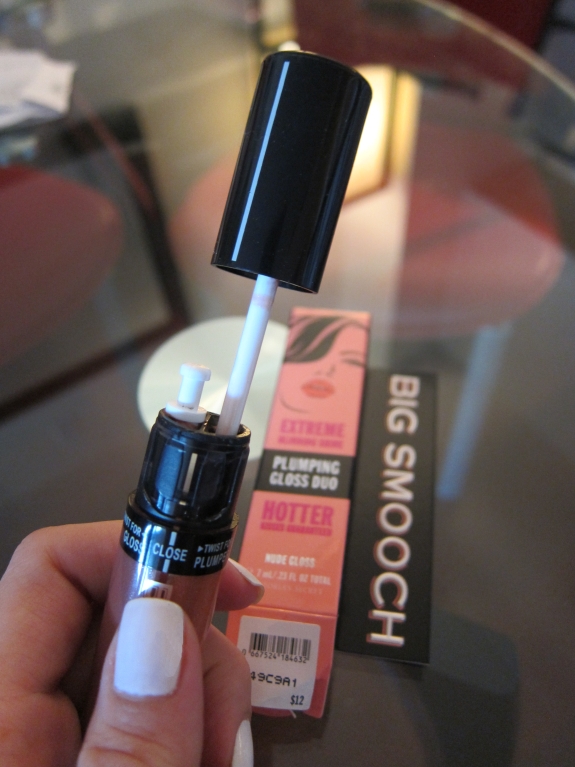 Below: Beauty Rush Glosses are available in 14 shades/flavors and can be purchased for 4/$20. A much better deal IMO.