So often, we see celebrities on TV and we build up false expectations of who they are, what they look like, and how they behave based on their characters.
Prior to meeting Julianne Hough, I thought that it would be impossible for her to be as captivating and beautiful in person as she is on television. Julianne has charmed America with her personality, good looks, and amazing dance skills on Dancing with the Stars. She then proved to the world that she has a voice that could rival her own skills on the dance floor. Surely, I thought she could not be so flawless in person.
I was wrong…Julianne is just as beautiful in person as she is on television.
Wearing a gorgeous, David Meister dress, Salvatore Ferragamo heels, and carrying her best accessory of all – the most adorable puppy I have ever seen, (a cavalier king charles, named 'Lexi'), Julianne was nothing less than radiant!
Meeting with myself and fellow fashionistas, Julianne sat down and immediately confessed that her biggest insecurity had been, for a long time, her battle with acne.
"I was freaking out when I got it because I had never had bad skin. I felt like everyone was looking at my zits, not looking at my eyes so it hurt my self esteem a little bit."
While Lexi snuggled up to her mom, Julianne continued to tell us girls how important it was for her to adapt a strict cleansing routine to fight her blemishes caused by wearing heavy make-up and then working up a sweat on the dance floor or going out to events. She admitted that by using acne fighting products, such as Proactiv, she was able to get back her acne free skin.
Julianne also offered up other great advice like don't wash your face more than two times a day and get into a routine…
"When I get up in the morning, I brush my teeth first, then I use my cleanser then my toner then my repair lotion. It's so easy – just three things. Once you get on the routine, it's half the battle – when you use products and they work – you want to keep using them. Also, if you see a blemish beginning to form, and you need to apply make-up, use Proactiv concealer which will hide your blemish and contains sulfur so helps get rid of your blemish at the same time." For foundation, she LOVES Armani because it is light and creates a flawless and vibrant appearance.
Julianne's relationship with the acne fighting products, started after her sister advised her to use Proactiv. When her skin started clearing after just a week, Julianne actually called the company herself to tell them  – "It worked, it's awesome, I believe in this – I would love to be someone to help support your product."
Now one of the official spokespersons for Proactiv, Julianne uses the three step program on a daily basis, but still loves many products in the line, including, her favorite – the refining mask.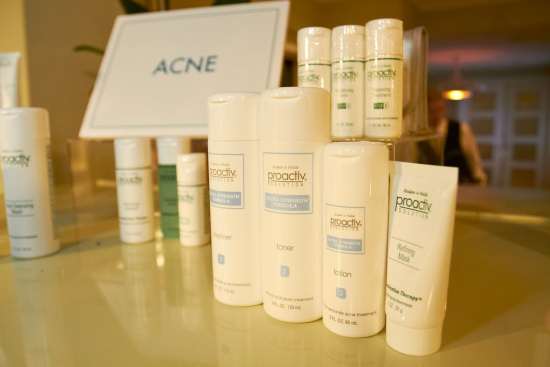 "I go with it everywhere when I'm traveling. The makeup wipes are amazing and the cleanser is just great – they have three now, rather than just the one. They have a gentler one, which is great"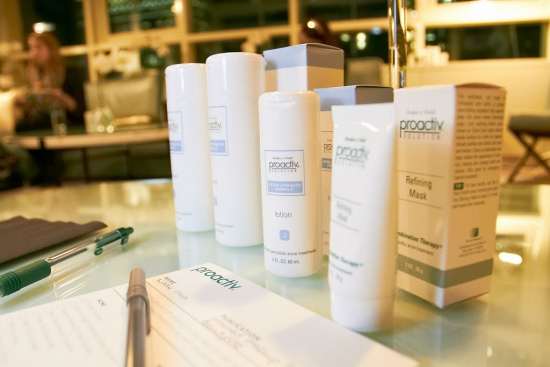 To learn more, visit Proactiv.com