For my birthday I am excited to have celebrated at the wonderful Water Club at the Borgata in Atlantic City!
I only recently visited AC for the first time and I have to say that I am a bit hooked – the boardwalk is great by day and the casinos are insanely addictive by night! The Water Club also features amazing spa amenities, restaurants, and room service along with stunning views of the city's port and yacht club.
Rising a majestic 43 stories, The Water Club is mere steps from the action of Borgata, but with a sense of style all its own. In suite amenities include a high pressure, rain shower head, 400-thread-count Egyptian cotton sheet, a Sony 40″ LCD Flat Panel HD TV, and fully stocked minibars.
The late night menu features plenty of great options including one of the best Philly Cheese steak sandwiches I have ever had and scrumptious, chocolate covered strawberries in your choice of milk or dark chocolate (the perfect treat to accompany a sparkling glass of celebratory Champagne!) See photos below.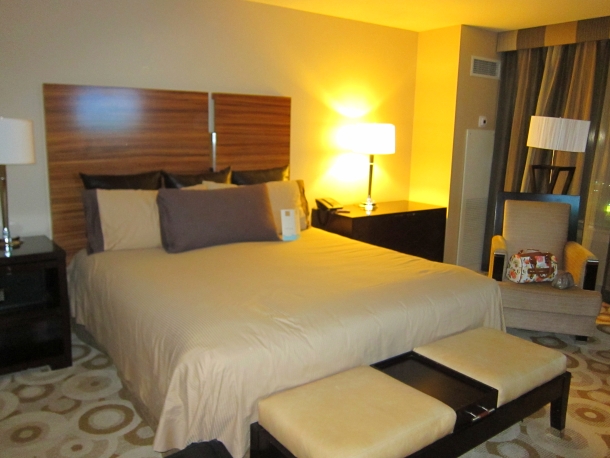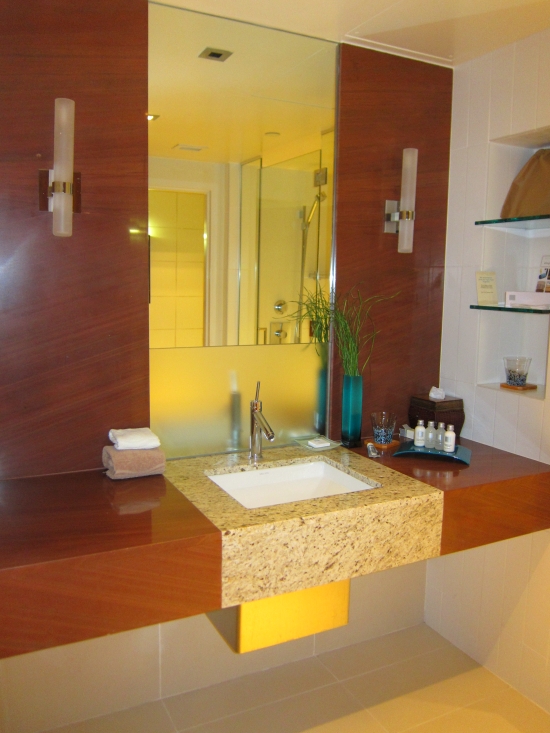 A very enjoyable shower experience – the rain, shower head was so relaxing and the shampoo and conditioner left my hair feeling soft and healthy.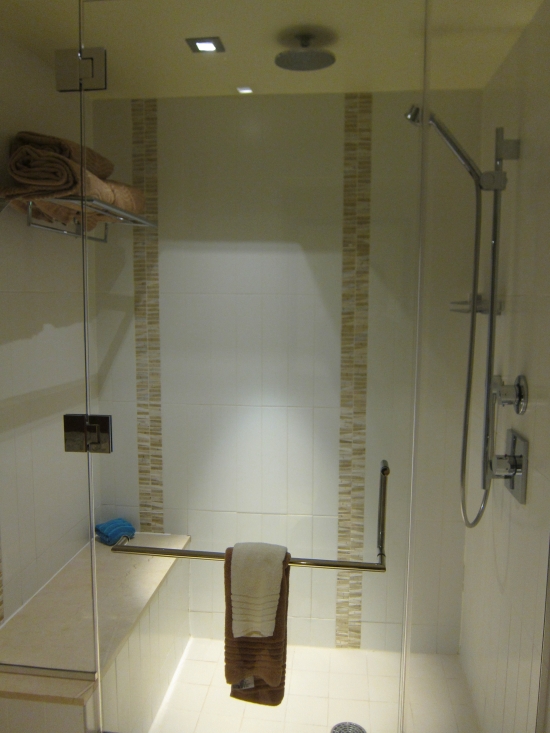 Suite with a view!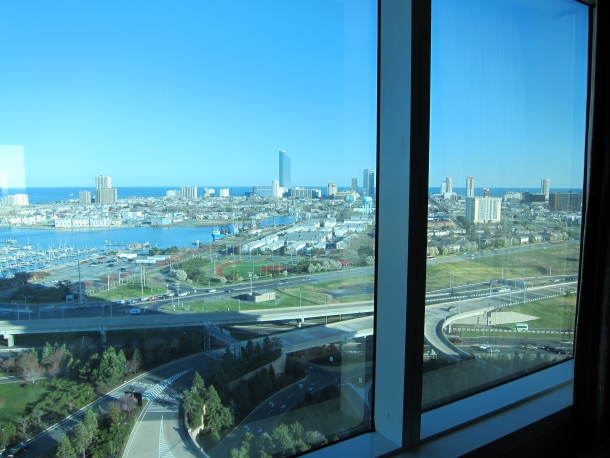 While it might not be as fancy as Cristal, [yellow tail] sparkling wine is certainly one of my favorites! In fact, I brought my own – at less than $20 a bottle, the flavor, bubbles, and price make this my go-to. [yellow tail] comes in white and rose' and has a re-corkable top to keep the bubbles fresh after opening.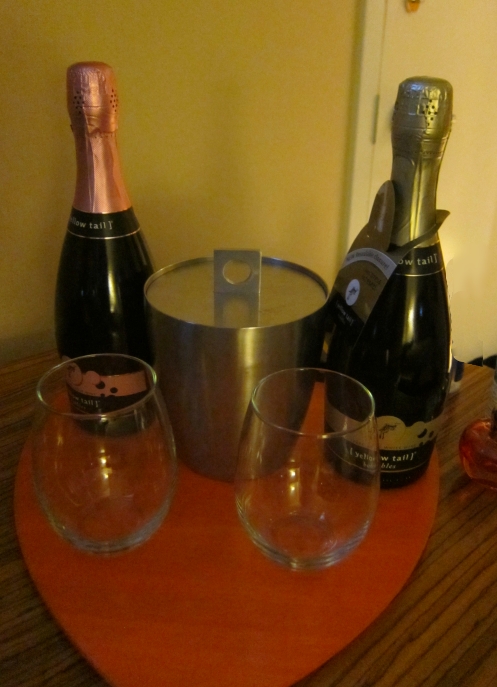 Dark chocolate covered strawberries from the in suite menu – yum!!!!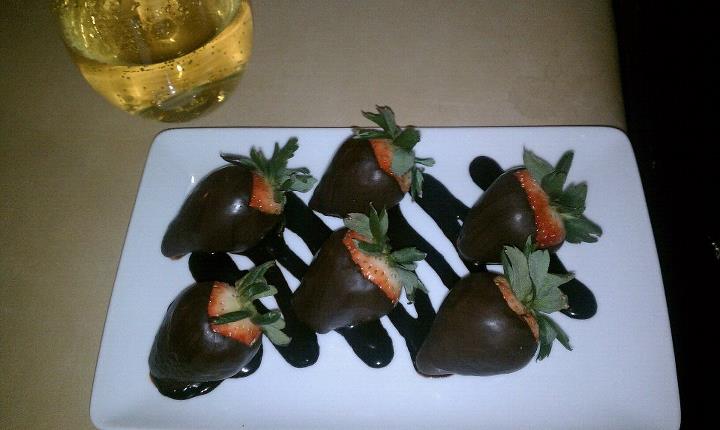 One of the indoor pools at the Borgata in Atlantic City!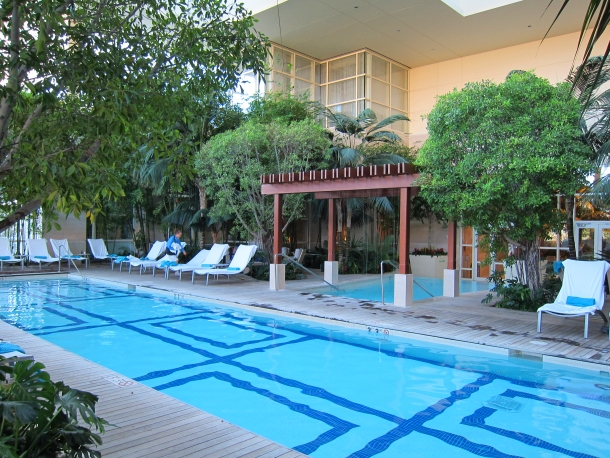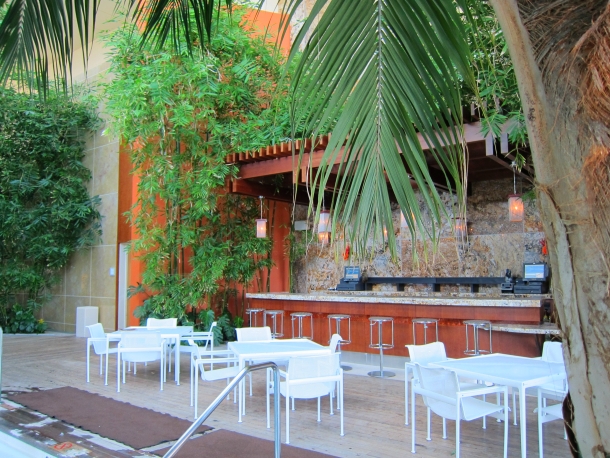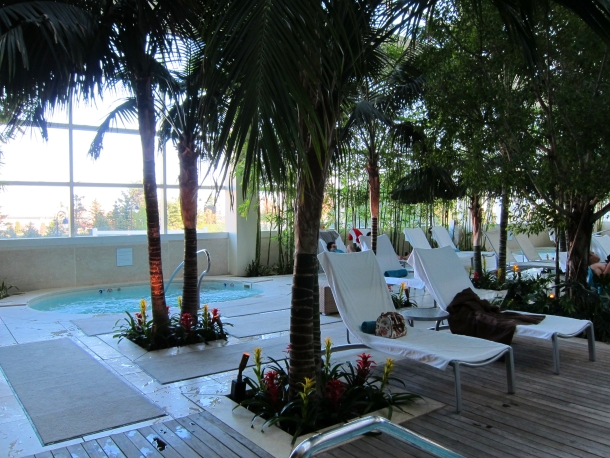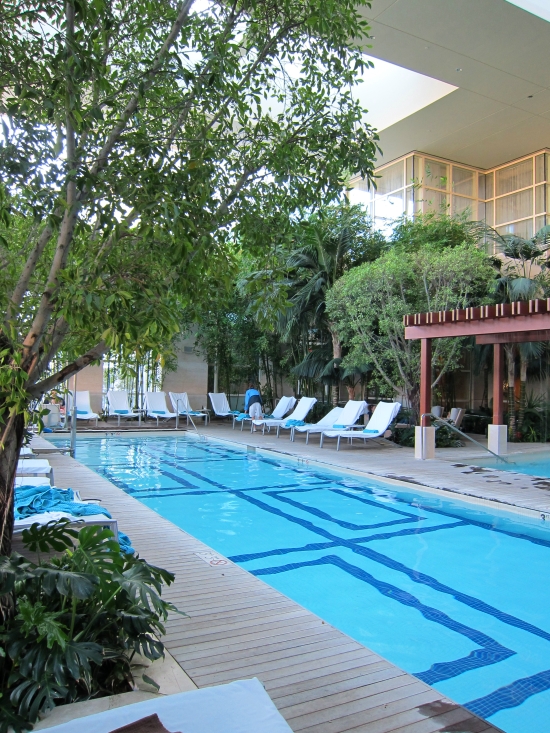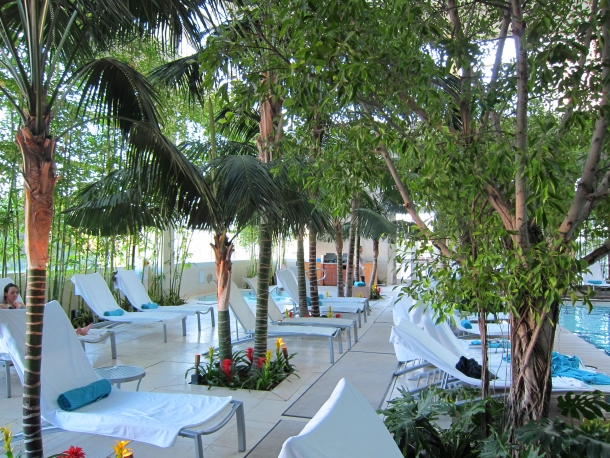 While at the Water Club, I visited two of the resort's five indoor pools as well as the casino and Japanese Bistro – Izakaya. I also travled off the property to the neighboring and newly opened casino – the Revel, which is also a pretty amazing experience. As part of the property's soft opening, they had some lower limit tables open in the high limit room (known as the Ultra Lounge), where floor to ceiling windows overlooked the ocean and the service was impeccable!
Large, glass bottles of Voss and top shelf liquors are promptly served free of charge, while the dealers deal a fast and friendly game of blackjack, baccarat, and roulette.