Before embarking on my long journey to The Land Down Under, I had the privilege of attending one of the most festive luncheons here in New York City.
The event was a Coast- to-Coast Nouveau Cirque Celebration, where the first bottles of Georges Duboeuf 2010 Beaujolais Nouveau were opened by Actress Molly Sims and Georges Duboeuf's Co-owner, Franck Duboeuf!
More…
In a dazzling display of aerial acrobatics,  Molly Sims and Franck Duboeuf dined with guests, including celebrity stylist, Derek Warburton (who styled Molly for the event), and shared in the official uncorking of this festive red wine.
Walking into Manhattan's new nightclub, District 36, I had no idea I would be entering such a wonderful venue, which had been completely transformed into a Cirque Wonderland complete with a visual backdrop of jugglers, acrobats, contortionists and other artistic performances!
While performers dangled in the air, walked on stilts and juggled bottles of Beaujolais Nouveau, party goers, such as myself, were treated to tasty treats including cotton candy, rock candy, a mouth watering selection of orderves and of course all the enticing flavors of Beaujolais Nouveau!
Following the official uncorking of Beaujolais Nouveau, guests dined on five star cuisine prepared by celebrity chef, Marc Murphy (A judge on Food Network's "Chopped"- and owner of Landmarc restaurants and Benchmarc Events).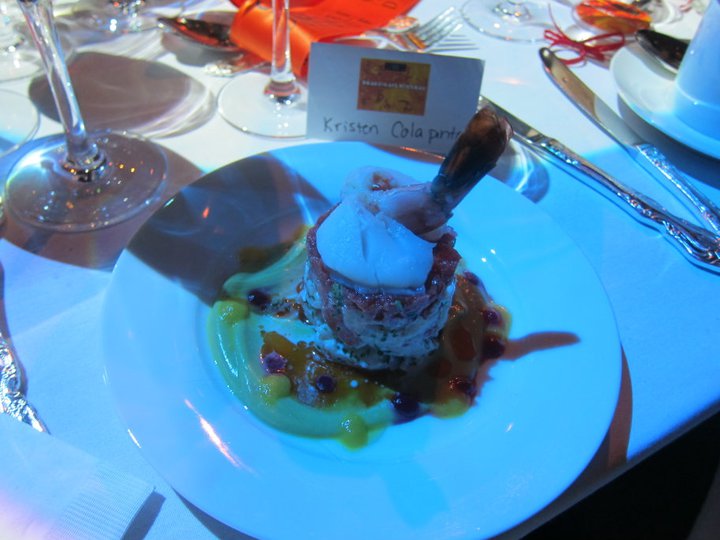 Here are some more photos from the event!
[nggallery id=64]