Heading out to Dearborn, Michigan for Ford's annual Trend Conference, was a fun trip for me since it was essentially an all inclusive vacation to go and learn about, talk about, and drive some really awesome cars!  It was a super fast flight since I didn't  have to check any luggage, and once in Michigan, I loved the atmosphere immediately! During registration, David Guetta was playing and everyone was really friendly, asking me about my trip and offering me some goodies like passes to go see  the Henry Ford Museum and neighboring Greenfield Village.
During the rest of the trip, I heard from some really great speakers, got to tour many of Ford's innovative facilities (they were already prepping cars for 2015!), and I even got to test drive some of Ford's  2013 models including the Police Interceptors, the Raptor, and Mustang GT (I have video).  I think if I HAD to pick a favorite moment, it would have to be going for a ride in the 2013 Raptor. I'm a bit of an adrenaline junkie and so having a professional driver take me through an off road course and even catching some air at one point, was so much fun!
Another great part of Ford's 2012 Trend Conference was the workshops and panels set up to discuss some of the world's leading fashion, ecological, and technological trends and how they effect the automobile industry. Some notable speakers included Ari Goldberg (CEO and founder of StyleCaster Media Group), Christian Siriano (fashion designer), Adrian Grenier (actor from Entourage/environmental activist), and Gretchen Effgen (Zipcar's Director of Business Development).
Below, I've included a brief description of the trend topics discussed at the panels and  I've also included some pictures from the trip.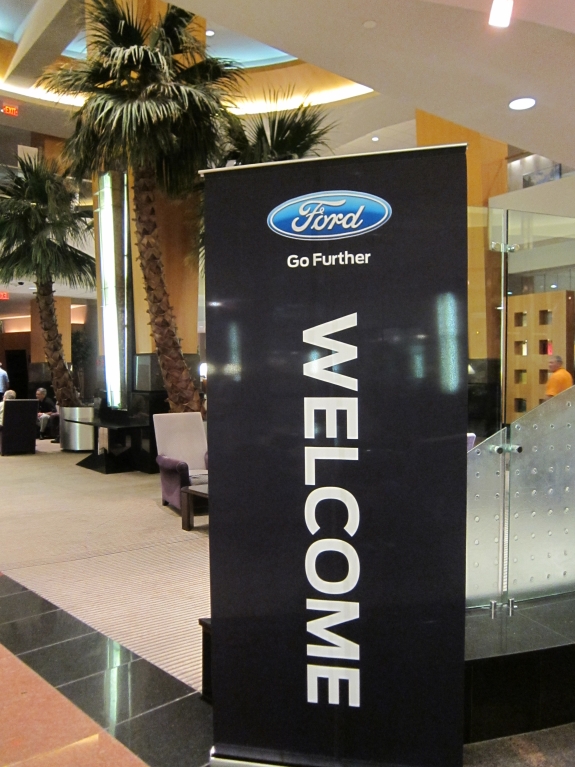 After the opening dinner, which included an opening speech by Bill Ford (the great grandson of Henry Ford and the current executive chairman of Ford Motor Company), we were invited to receive a behind the scenes tour of Ford Stadium.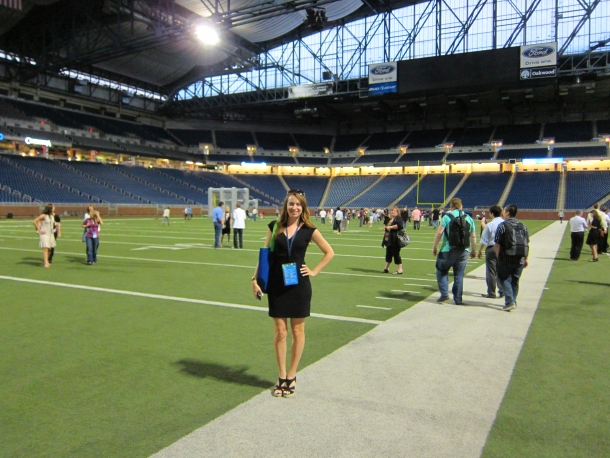 Age of Accessible Design: I think it's really neat that there is such a strong cross over between the auto industry and the fashion industry. Ford's Senior Interior Designer, Anothony Prozzi, who I interviewed in February (read here) used to work for Donna Karan, and fashion designer, Christian Siriano was a speaker on the Age of Accessible Design panel in Michigan. This discussion explored consumer's choices in today's market. Ford believes that consumers today are what some could call "design aficionados" who have come to expect products that not only deliver functionality and quality but also style, personalization and in most cases, a designer label without the "designer" price tag.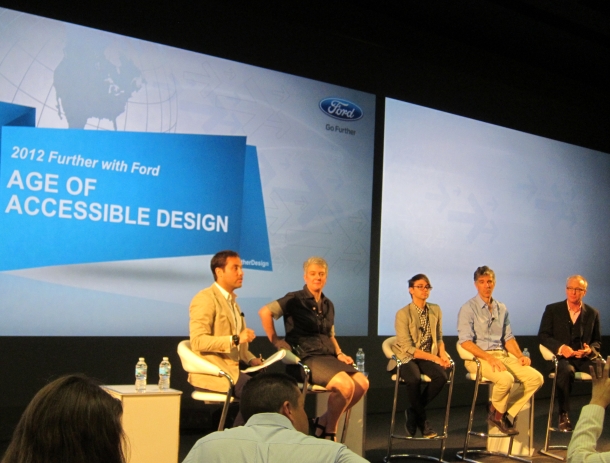 Eco-psychology: People are becoming increasingly conscious of the impact of their everyday consumption on the environment. Owning or using fewer goods/resources or divvying up consumption with others is seen as helping the planet. In this session, Eco-cycology explored the psychology (and solutions) behind the next 'green' movement and how consumer preferences and choices will shape what it really means to be eco-friendly. Speakers on this panel included Adrian Grenier, Independent film producer Peter Glatzer, Liz Heller, and Tim Sexton.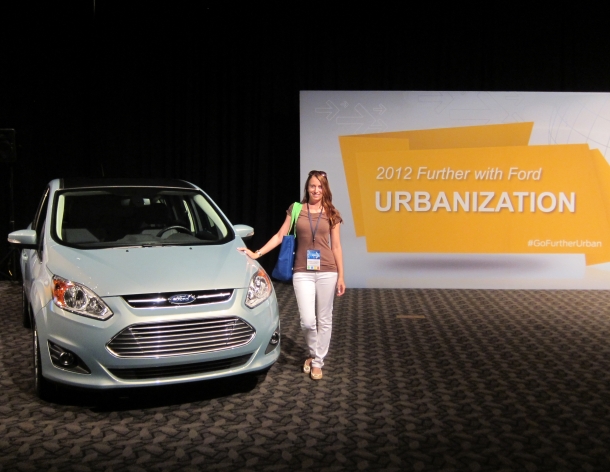 Urbanization:  We are part of the fastest urban boom in history and consequently, consumers are being drawn to new opportunities in urban centers and are demanding innovation tailored to their unique circumstances. With this urban boom, there's never been a more pressing need to rethink the rise of urban centers and communities. From health issues and quality of living, to the need for transportation, session addressed how the rapid growth of mega cities is driving the future of mobility, technology and consumer consumption.
Picture below: Traffic Jam Assist is among the technologies Ford Motor Company is researching and developing to help address future mobility challenges and prevent "global gridlock".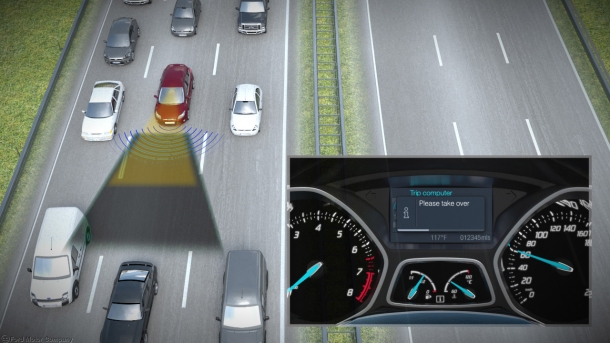 Streamline & Simplify:  Technology – If there's one category in which consumers are willing to commit, it's tech. Worldwide, high-tech devices and services are fast becoming as integral to people as food and clothing. The latest technology is much more than just a luxury, from the advancements in voice recognition, DIY health solutions and affordable touchscreens. But when does all of this tech, become too much? This session explored the rapid growth and expectations of consumer technologies, as developers and brands battle information overload and consumer sentiment to actually 'de-tech' their lifestyles.
Speakers: Artist and architect Adam Kalkin, Ari Goldberg (CEO and founder of StyleCaster Media Group), and Gretchen Gscheidle (director of the Insight and Exploration Group in research and development at Herman Miller).
Another really neat experience was visiting TechShop Detroit where I was able to play around with some of the machinery and make some souvenirs. The picture below is a 'Go Further With Ford' sign that some of the tech shop experts made while we toured the facility. While there, I got to make a sandblasted glass mug, a metal pendant, and a screen printed, canvas bag.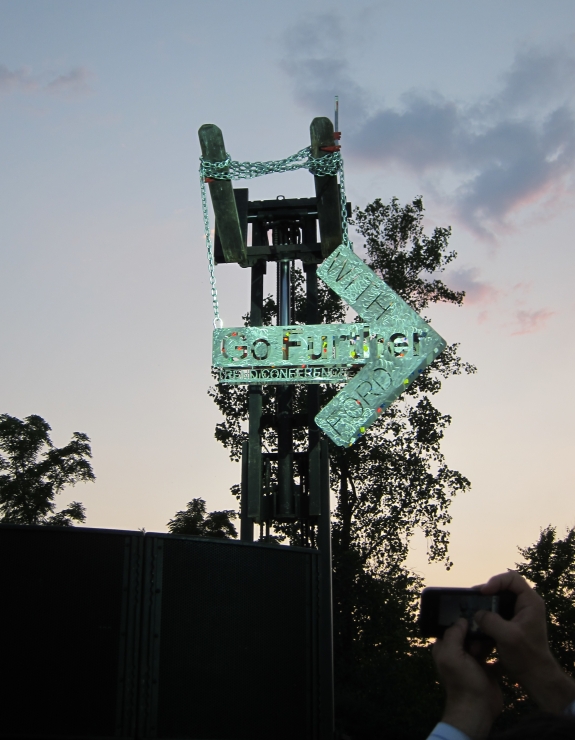 (TechShop is designed as a place for inventors, artists, and entrepreneurs to be able to make things that they dream up but don't have the tools, space or skills to do so). Of course, there were plenty of scrumptious orderves to snack on and afterward, there was an outdoor concert by the Blind Pilots. (photos below and video here)
[nggallery id=213]