When Jacek first asked me to run in the Tough Mudder, I knew it would be a challenge! He was running with some of his co-workers and friends and family were invited to join the team. As much as the Tough Mudder is about stamina, it's also about team camaraderie and so it was important for me to be in good shape, not only for my sake, but for my team's sake. I practiced mostly by running on the treadmill an hour/5 miles/day and also by lifting weights, and jogging on the trail near my apartment.
The day of the race I felt sick to my stomach. I had run my first full 10 miles just a few days before and afterward didn't feel so hot.  I was worried I wouldn't be able to keep up with my team. Luckily I made it through ok, but not without a few bruises. The expected finish time for this race was an average of three hours. Though given the intensity of the obstacles and the the fact that there were fourteen team members in my group, I am happy to report that (most of us) made it through in six hours. In fact, all but one of us finished. So what were the most extreme challenges?
I thought, initially that it might be the Arctic Cliff. The Arctic Cliff consisted of climbing up then jumping off a platform into cold water. Then swimming in sneakers to shore before continuing on with the race. This turned out to be my favorite obstacle of the course.
One of the challenges I was most afraid of was the electrical challenges and rightfully so – those were a bitch! Getting zapped with ten thousand volts while scuffling on your elbows through rocky/muddy terrain was not fun!
The most difficult challenge, however, turned out to be one that never intimidated me to begin with – the arctic plunge! I mean, how bad could swimming through a container of ice water be? Talk about a wake up call. I left this challenge feeling completely invigorated!
While this race was physically challenging, it definitely gave me the ultimate sense of accomplishment which made it all worth it at the end.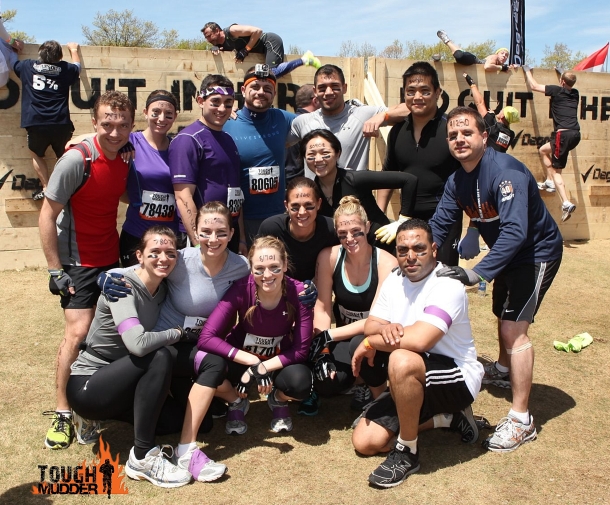 This video shows a quick clip of each of the challenges: