This luxurious ski mask, by Dolce & Gabbana, is a bounded edition, studded with Swarovski crystals and proves that skiing can definitely be glamorous! Yesterday, I wrote about Candice Swanepoel's ski inspired photo-shoot for V Magazine and it inspired me to shop around for some fashionable ski gear to add to my own collection.
When it comes to glamour on the ski slopes, these Dolce & Gabbana ski masks really take the cake with extra icing. Each mask has more than 2,500 crystals painstakingly applied by hand. Additionally, as part of a limited collection, each ski mask is individually numbered and comes specially packaged in a quilted nylon sac inspired by puffy jackets on slopes. The high luxury masks are available in four colors: blue, red, silver and gold and feature double lens and an anti-fog system for a superior technical win. (See photos below)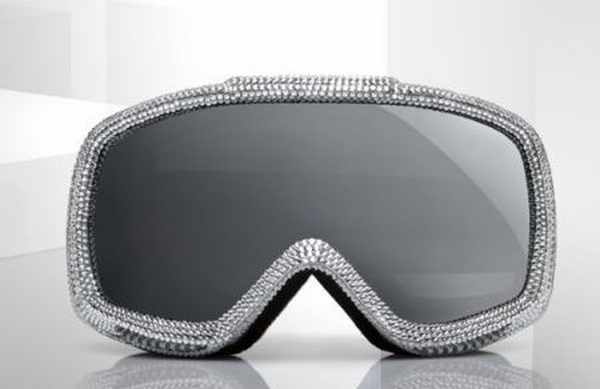 A metal plate applied to the elastic band, reports the serial number of each designer mask.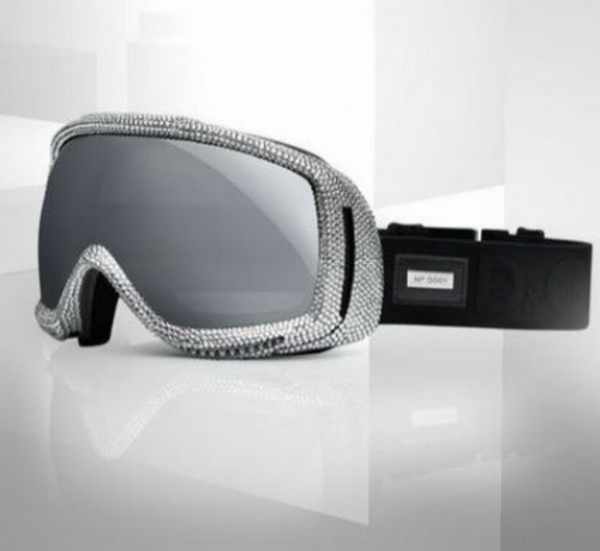 You can purchase the luxurious mask in Dolce & Gabbana stores in New York City ,Paris, London, and Milan.
On the Runway: