Gossip Girl's Kelly Rutherford was the guest of honor at a recent breakfast here in the City.
The event, hosted by ZENO, took place at the David Burke Townhouse with a scrumptious spread including lobster scramble, petite french toast, berry & yogurt parfait and mini grilled cheese with quail egg (so delicious!).
The main topic of the breakfast though wasn't about how great the food was (which it really was scrumptious!) but about a new product on the beauty market called ZENO, which is a breakthrough treatment in the fight against lines and wrinkles. The wrinkle reduction kit comes with a serum enriched with antioxidants, as well as a massaging device which has a gentle heat and soft vibration.
More After the Jump…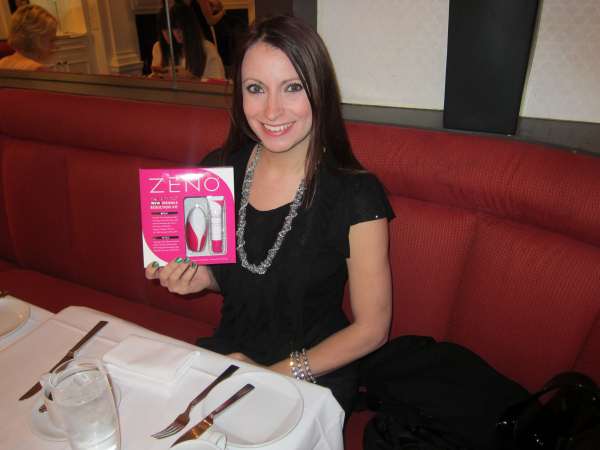 Guests were given a wrinkle reduction kit to test at home. I just started this morning and am excited to see the results. So far, I really like the way the massaging device feels on my skin and the serum has a nice texture and absorbs nicely. It's actually quite therapeutic.