On our way back to California, we stopped at a port in Ensenada, Mexico where we spent the afternoon walking around town, hand in hand, perusing the shops.
Romantic, right?
We sampled local tequilas and I got my hair braided from a woman who sat me in a folding chair on the side of the road.
For lunch, we chose a quiet (and nicely air conditioned) restaurant offering a delicious variety of upscale cuisine. I got the jumbo coconut encrusted shrimp with grilled pineapple and boo got his usual Mexican restaurant go-to, the tortilla soup. Both were delicious.
From where we were seated, by large windows, we watched a couple shag in the neighboring hotel pool.
Did I really just use the word 'shag'?
I've been reading the novel Worst. Person. Ever., by Douglas Coupland, and I think the dialogue from that book is rubbing off on me in a bad way.
But really, no joke…they were totally going at it in the pool – I even got it on video! But then, they caught me filming them with my phone and I felt all awkward. So, I decided to delete the footage because…eeew, why was I even filming them in the first place?
Ok, I was filming them because of the absurdity of the situation.
At first, I was all like Gross, why the hell are you banging in the pool in broad daylight where people who are eating can see you??? 
Then, the tequila, combined with my immature sense of humor took over and I found the whole situation pretty hilarious and was like "I need to share this with the world".
Finally though, I realized that no, I do not need to share this with the world. Well, at least not the video. I guess technically I AM still sharing it, just verbally.
But I digress…
Back at the ship, we settled into our balcony with an adult beverage and watched the Sea Lions that were pretty much everywhere. I got particularly caught up in the social dynamic taking place between several sea lions all wanting space on a large buoy, not too far from the ship.
Their interactions went something like this:
Alpha Sea Lion: This is a really nice buoy. I will take it for my own and bark profusely at any other sea lion who comes near me. You can't sit here; bark, bark, bark. Get away from this buoy before I slap you senseless with my flipper: bark, bark, bark, bark. (I am in no way condoning the violent behavior of the sea lion)
Several poor sea lions swims away, defeated.
Alpha Sea Lion: bark, bark, bark…swaying side to side to show off the goods. Pause. Makes cute little cooing noises at one particular sea lion who hops on up and greets Alpha Sea Lion with a kiss.
They bask happily in sun.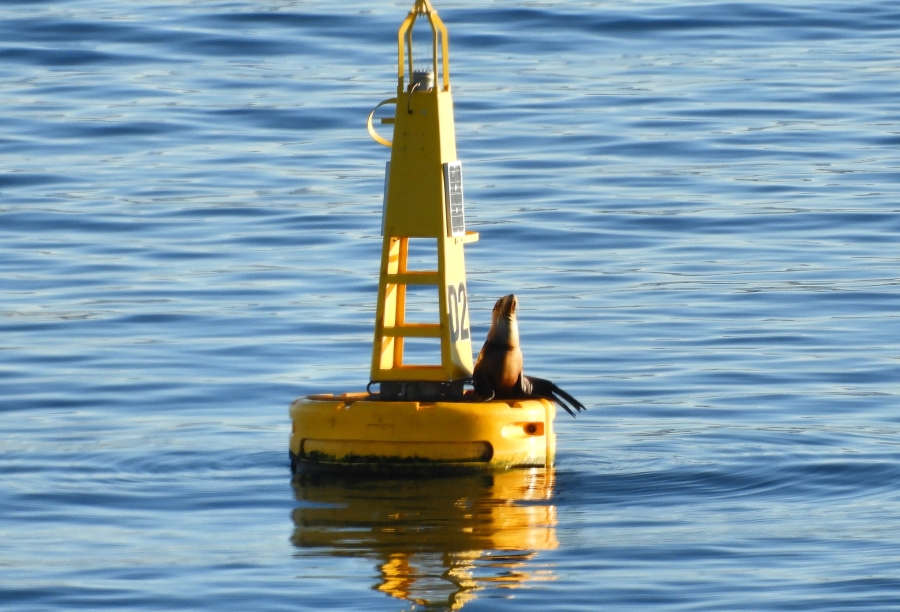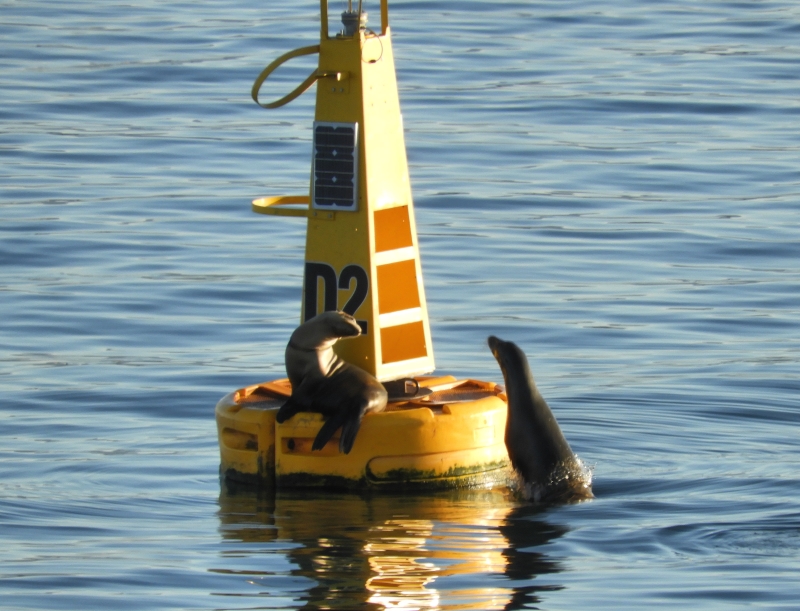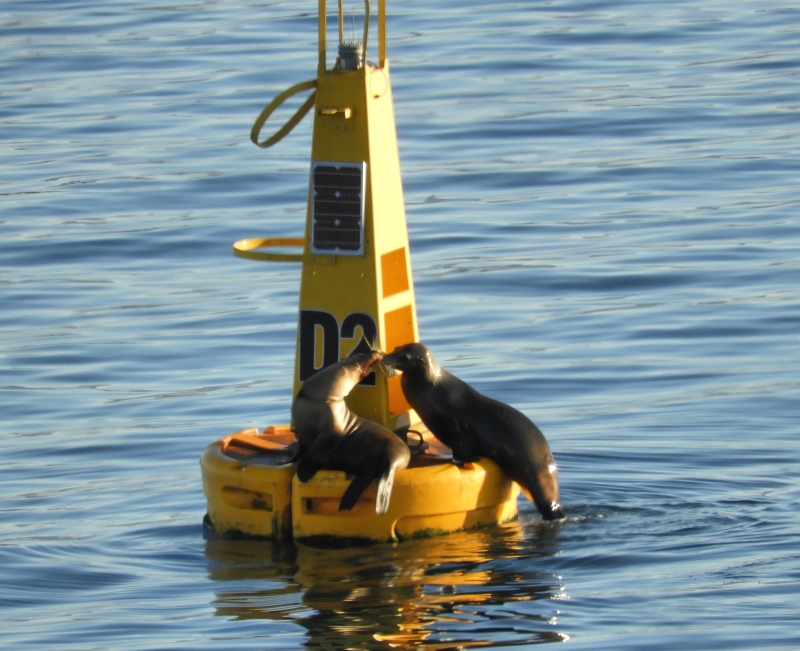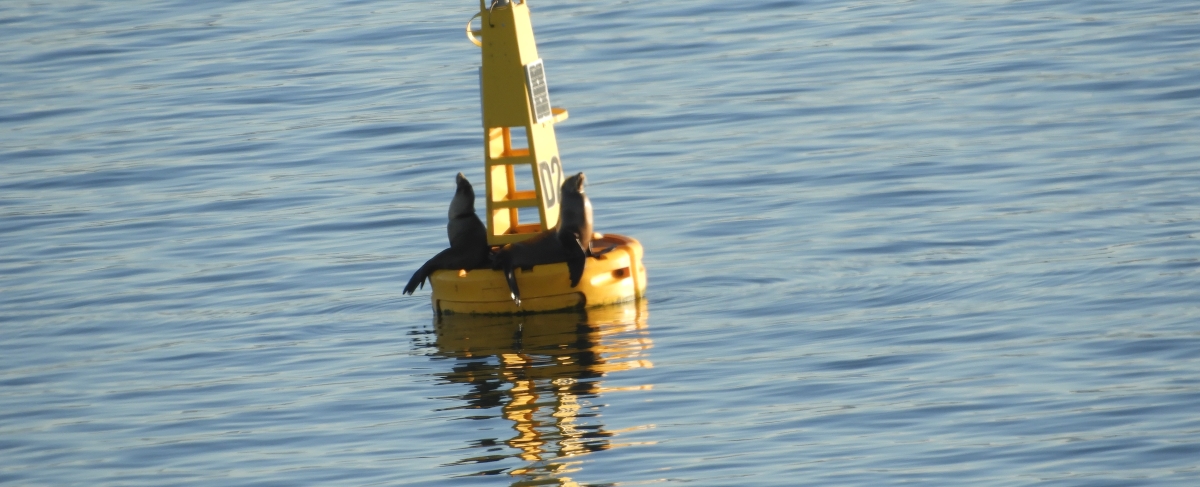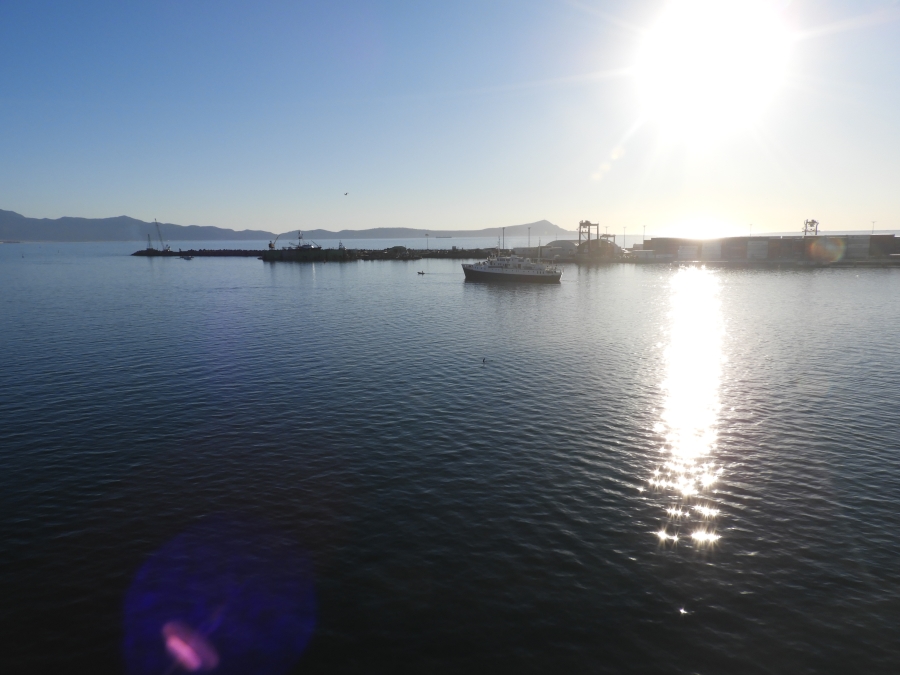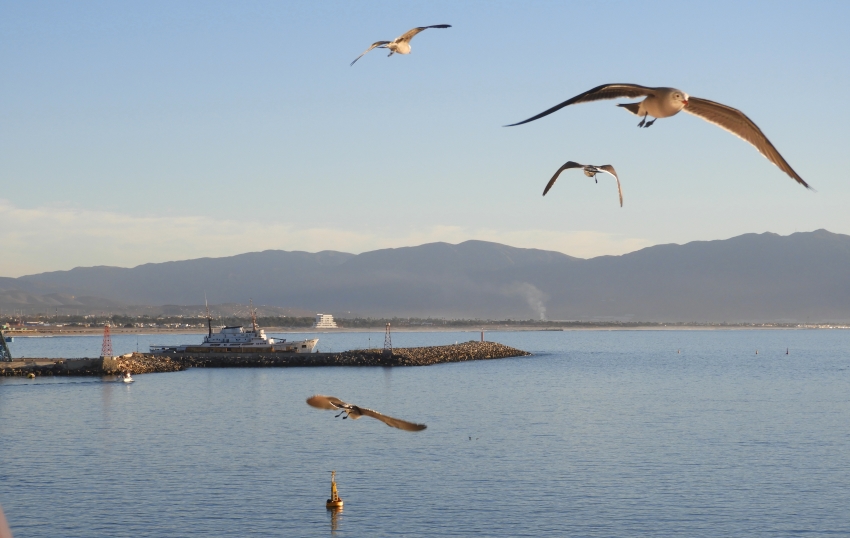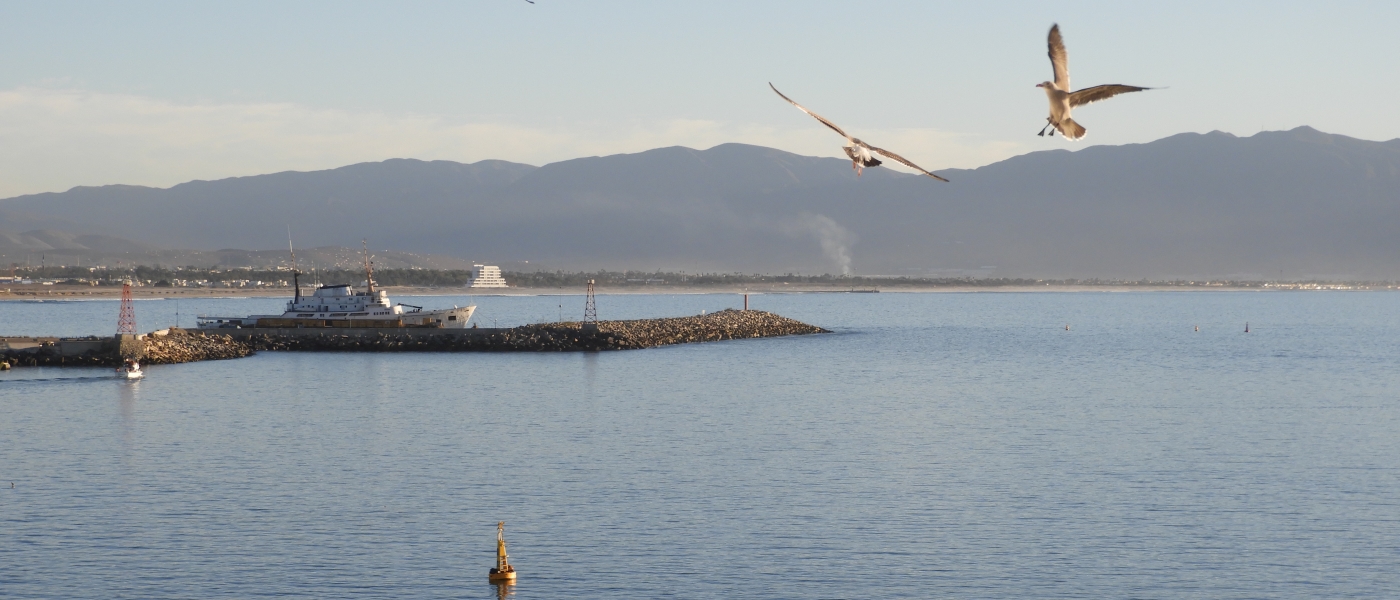 I also observed a man who descended a long flight of stairs from a very large ship.
He boarded a motorized raft and then sped off towards the rocky peninsula, only to return a short time later. I was very curious about it all; does the man live on that boat? Is he a fisherman? Or maybe, he's a drug dealer? A pirate? I (playfully) wondered in great detail what his life was like.
Update: I looked up the boat by its name(Pacific Aurora) when I got home and according to PacificBoatBrokers.com, the ship is considered a personal yacht with common areas and staterooms on two decks that vary in size and makeup. The common theme for all staterooms is individual heat controls, en-suite complete washrooms, and personal entertainment.
Even though it's massive, it feels weird calling it a yacht because I associate the word 'yacht' with being fancy and the Pacific Aurora is nice, but it definitely does not look very fancy.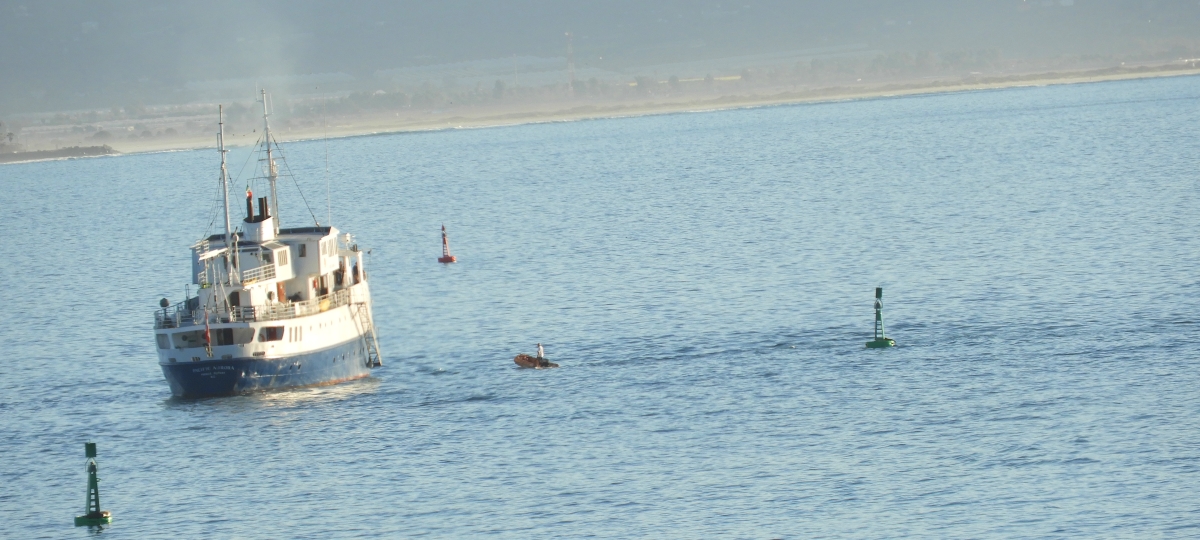 Distracting me from the man living on the giant boat, a bigger than life sized Mickey Mouse floated by, flipping me the middle finger.
Well at least, I thought it was his middle finger at first, but it turned out to just be his pointer. I watched Mickey sail by until the sun set and our captain got on the intercom to report that we were leaving port for California.