Recently, I had the opportunity to attend a launch party at Yotel, in New York City, for Jackie Collins' most recent novel, The Power Trip. Lately, I have been reading mostly 'how to' books and so The Power Trip was an exciting departure from non-fiction, which transported me into a tropical world filled with extreme wealth, famously, powerful characters, and  exciting sex scenes that made me blush, even in private. Plus, spoiler alert – there are modern day pirates! (I find this to be both scary and exciting)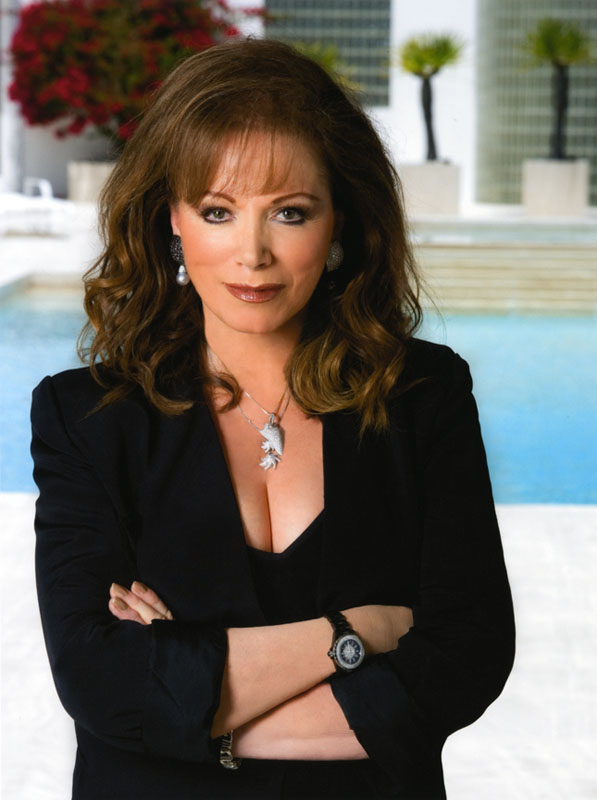 Meeting Jackie was a wonderful experience, as like many of her characters, she is both powerful and dynamic. She is not afraid to throw a cuss word in her sentences, here and there, and dressed to the nines, Jackie makes quite the statement! Taking time out of her busy schedule, filled with promotional interviews on big name shows like Anderson Cooper, Playboy, Access Hollywood, The Today Show, (really the list goes on and on), Jackie couldn't have looked more well rested and polished. How she does it, I don't know.
But, perhaps that is the secret behind her astounding success – she has, after all, written 29 novels, all of which have appeared on the New York Times bestsellers list; Her books have sold over 500 million copies, have been translated into 40 languages, and eight of her novels have been adapted for the screen, either as films or television mini-series. (wiki) All in all, Jackie Collins is a modern day powerhouse who demonstrates beautifully what an ambitious female can achieve when she puts her mind to it. Plus, as she mentioned at her launch party, she has achieved this high level of success without graduating college – a fete she insists is possible for all women.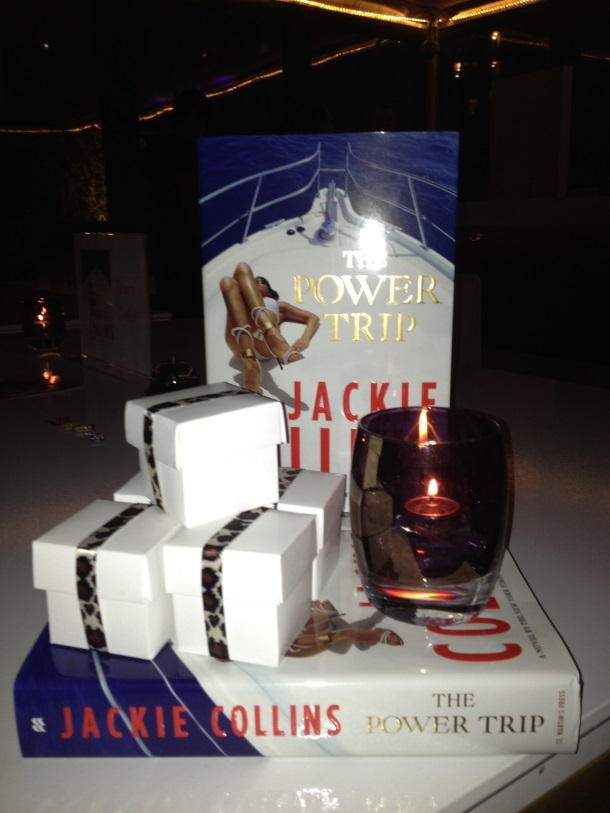 In The Power Trip you will meet Aleksandr Kasianenko, a billionaire Russian oligarch, as he sets sail on The Bianca. You'll meet his sexy supermodel girlfriend, whom The Bianca is named after, and five dynamic, powerful and famous couples invited on the yacht's maiden voyage: Hammond Patterson, a driven Senator, and his lovely but unhappy wife, Sierra. Cliff Baxter, a charming, never married movie star, and his ex-waitress girlfriend, Lori. Taye Sherwin, a famous black UK footballer and his interior designer wife, Ashley. Luca Perez, a male Latin singing sensation with his older decadent English boyfriend, Jeromy. And Flynn, a maverick journalist with his Asian renegade female friend, Xuan.
You will also meet Russian mobster, Sergei Zukov, a man with a grudge against Aleksandr. And Sergei's Mexican beauty queen girlfriend, Ina, whose brother, Cruz, is a master pirate with orders to hold The Bianca and its illustrious rota of guests for ransom.
Collins' latest novel explorers the decadent playgrounds of the super rich… and leaves you hungry for more.
The Power Trip — Take it if you dare.
You can order your copy of The Power Trip here. Also available on  audio cd and in the Kindle edition.